We have an amazing community of artists and makers who produce original work right here in Wollongong.
We've created a 'Made in Wollongong' logo that registered makers can use to promote their work.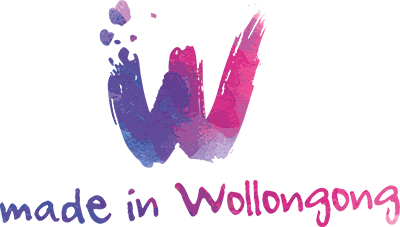 Keep an eye out when you're shopping, and help support our local producers by buying Made in Wollongong items.
If you're a creative maker living in our city, use the form below to express interest in being part of this program:
Stockists
Many of our Made in Wollongong producers sell their items at local markets or online stores.
You can also find a selection of quality items with the Made in Wollongong tag at the Visitor Information Centre at 93 Crown Street, Wollongong, and at Wollongong Art Gallery.
If you'd like to stock Made in Wollongong items in your business, email us or call (02) 4227 7111 and we can put you in touch with local producers.