Emergency Food and Care Support Grants back on the table
Friday 29 October 2021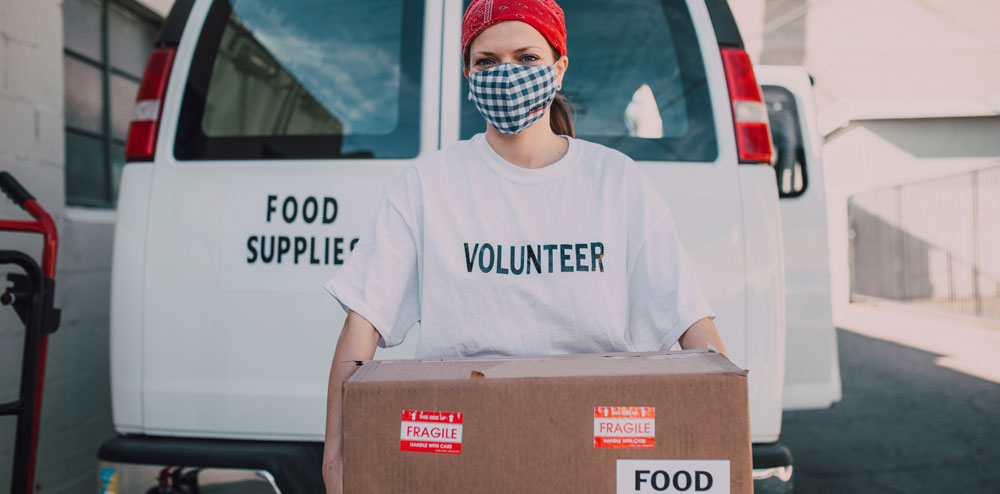 Round 2 for applications for Council's Emergency Food and Care Support Grants opens today and we're encouraging not-for-profit organisations to apply now to receive financial support.
In August 2021, Council provided one-off grants to a number of local not-for-profit organisations who provide emergency food and care packages to people in our city experiencing hardship due to COVID-19.
With the next round of Emergency Food and Care Support Grants now open, we're encouraging not-for-profits to apply now.
"Thank you to the people and organisations who have been working hard to support the vulnerable people in our community," Wollongong City Lord Mayor Councillor Gordon Bradbery AM said.
"We're able to make a meaningful difference by working with the organisations and not-for-profits who are already actively involved in our community and are 'on the ground' so to speak.
"So far Council was able to provide roughly $70,000 worth of financial support to not-for-profit organisations including Green Connect Illawarra, Need a Feed Australia Inc, Warrawong Residents Forum Inc, CareWays Community Ltd, Unanderra Community Centre and Wollongong Emergency Family Housing.
"With this financial support, these organisations were able to provide additional emergency food packs, fresh meals, personal care packages and fresh fruit and vegetables to families in our community who are doing it tough because of COVID-19."
Round 2 applications close Monday 25 October 2021 and not-for-profit organisations can find more information and apply by visiting our website.
Funding may be used for costs associated with:
Items purchased to be included in the food and/or care packages such as perishable and non-perishable food items, personal care and hygiene products.
Items required for the preparation of packages such as boxes, bags, labels and items related to COVID safety, for example gloves, hand sanitiser, masks.
Distribution costs such as reimbursement of travel costs and van hire.
Administrative costs up to 5%.
"We'd like to extend this financial support to even more not-for-profits who are currently offering food and care services to people in our community impacted by COVID-19," Cr Bradbery said.
"Council also has a number of support programs in place to help businesses, individuals and families who are dealing with the many impacts of COVID-19.
"If you're suffering from the ongoing effects of COVID-19 and need help, I encourage you to check out the different resources available on Council's website, reach out to your community and seek support."
Visit our COVID-19 Support page to find out more.