Helping those who help others
Thursday 19 August 2021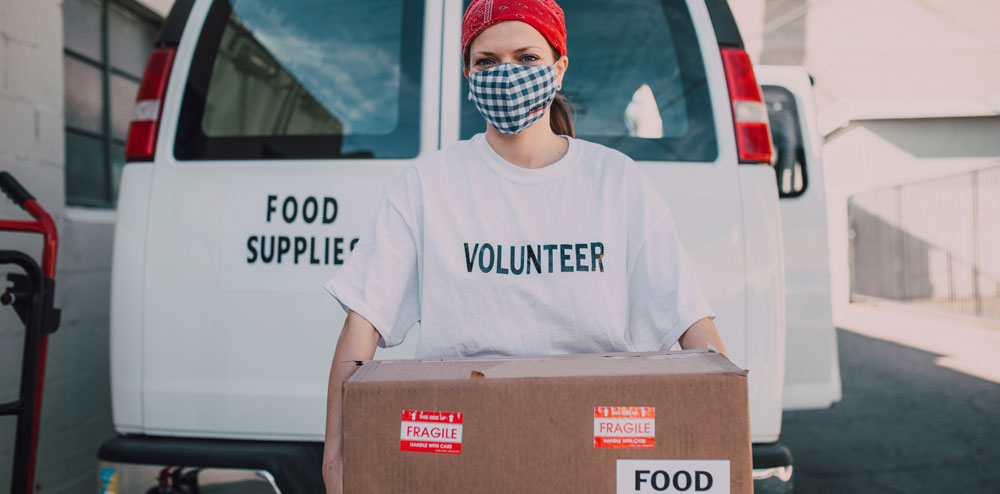 We're providing one-off funding grants to local not-for-profit organisations that provide emergency food and care packages to people experiencing hardship due to COVID-19.
Wollongong City Council's financial support package targets organisations that provide much-needed emergency services to our community here in Wollongong.
Wollongong City Lord Mayor Councillor Gordon Bradbery AM said that many not-for-profit organisations have seen a significant increase in demand for services as a result of the pandemic.
"Not-for-profit organisations provide essential services for the people in our community who are doing it tough. What they're finding is that more people are reaching out and asking for help, who may not previously have needed it," Cr Bradbery said.
"Council is grateful and appreciative of the work these organisations do and, in recognition of their crucial role, we're providing one-off grants. The money will help organisations with the cost of purchasing items such as food, personal care and hygiene products, as well as COVID safety items such as gloves, hand sanitiser and masks.
"If you're part of a not-for-profit organisation that provides emergency support to Wollongong residents, I encourage you to find out more and consider applying to receive an emergency food grant."
Funding may be used for costs associated with:
Items purchased to be included in the food and/or care packages such as perishable and non-perishable food items, personal care and hygiene products.
Items required for the preparation of packages such as boxes, bags, labels and items related to COVID safety, for example gloves, hand sanitiser, masks.
Distribution costs such as reimbursement of travel costs and van hire.
Administrative costs up to 5%.
The first round of emergency food and care support grants close Wednesday 25 August 2021, and the second round of funding opens Monday 11 October 2021.
Find out how you can apply by visiting our Emergency Food and Care Support Grants page.
Council has a number of support programs in place to help businesses, individuals and families in our city who are dealing with the many impacts of COVID-19. Visit our COVID-19 Support page to find out more.