Happy Birthday Tarrawanna Tiny Forest!
Wednesday 7 June 2023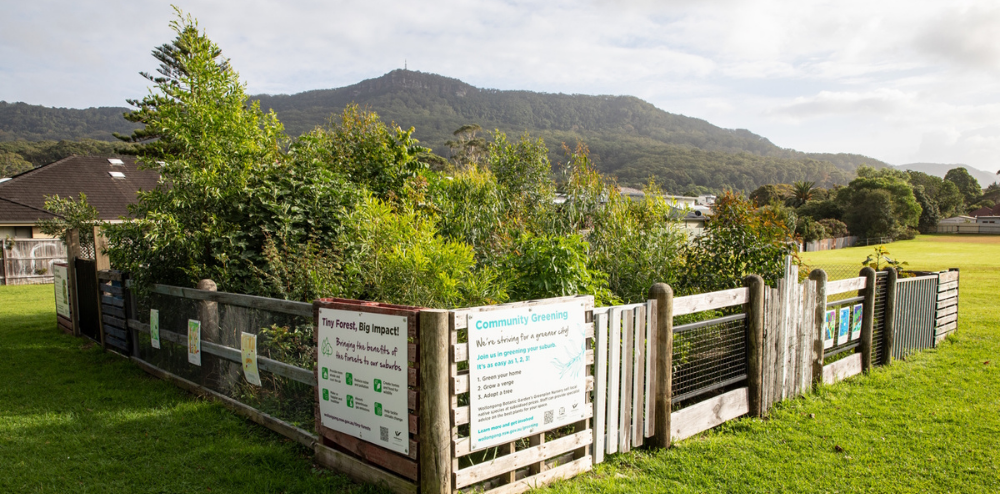 Image: See how tall the plants and trees at the Tarrawanna Tiny Forest have grown in just a year!
On Thursday 8 June, we're wishing the Tarrawanna Tiny Forest a very happy first birthday. Tarrawanna Tiny Forest, located in Harrigan Park, was planted a year ago with the help of students from Tarrawanna Public School.
The Tiny Forest is made up of 350 native plant species commonly found in the area such as eucalypts, wattles, palms, tea trees and grasses all propagated from local sources at Wollongong Botanic Garden Nursery.
The cool thing about this forest is how fast it grows. Even though it was only planted a year ago, the plants are already towering over the students who helped plant them.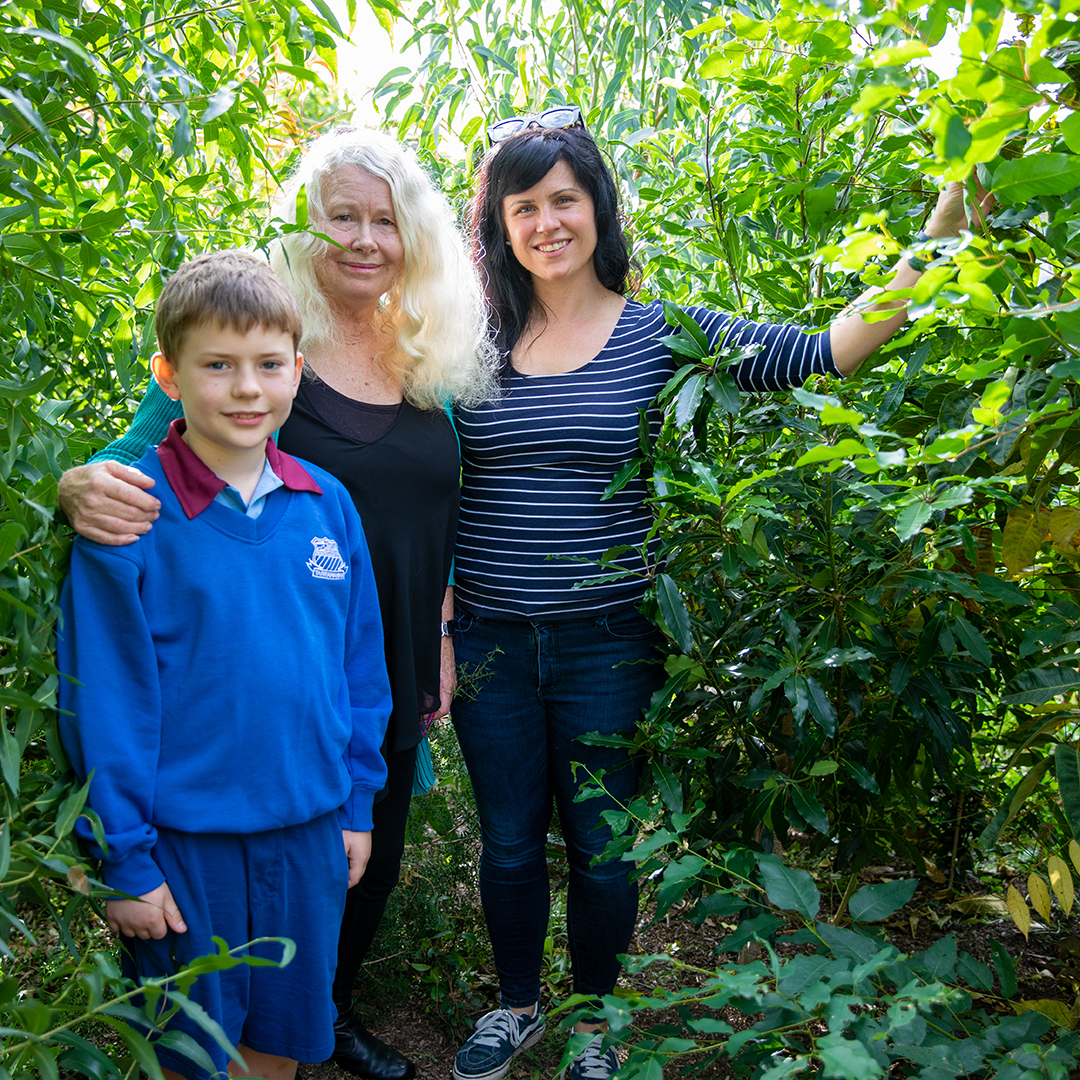 Image – Lincoln pictured with his mother (Sarah) and grandmother (Rhonda) was one of the students who helped plant the Tiny Forest back in 2022 as a school project.
The massive growth spurt is thanks to the unique gardening techniques that Wollongong City Council staff employed when designing the Tiny Forest.
"Tiny Forests is a Wollongong Botanic Garden initiative! We think about it as a way to expand the garden's greenery outside and into the city," Wollongong City Council, Curator Botanic Garden Felicity Skoberne said.
"Each Tiny Forest is roughly the footprint of a half a tennis court. You'd think that having such a small space would limit growth, but instead it's the exact opposite. By packing the plants so tightly together when we first planted them, we're encouraging the plants to compete with each other for sunlight and water. This battle for resources is what encourages the super-fast growth.
"You can't see it but under the soil the roots spread out and connect via symbiotic fungi forming this robust network that can share nutrients and as the canopy forms, shade out and limit weeds from growing."
The Tiny Forest project is a fun and engaging way to increase tree canopy cover across the City of Wollongong. This is just one part of Council's Community Greening program.
In total, Council has planted three Tiny Forests and you can visit them at:
Harrigan Park, Tarrawanna
Wollongong Botanic Garden, Keiraville
'The Green Patch', corner of Western Avenue and Cleveland Road, Dapto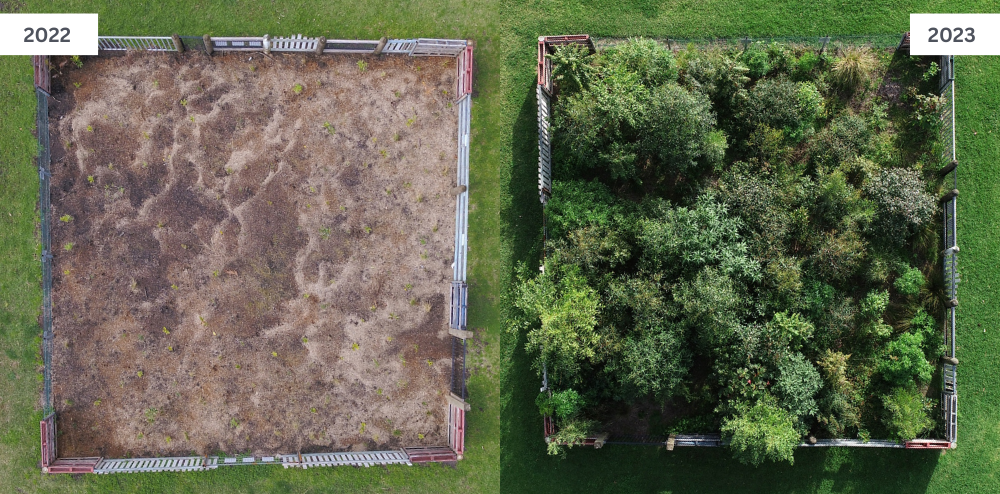 Image: Planting everything so close together forces the plants to compete for sunlight.
Wollongong City Acting Lord Mayor Councillor Tania Brown said that Tiny Forests were a big bang for your buck when it came to improving access to green spaces in suburbs.
"These multi-layered forests create 30 times more green surface area than a normal grass lawn. What's especially great about these forests is that they can thrive in busy, polluted, and built-up areas," Cr Brown said.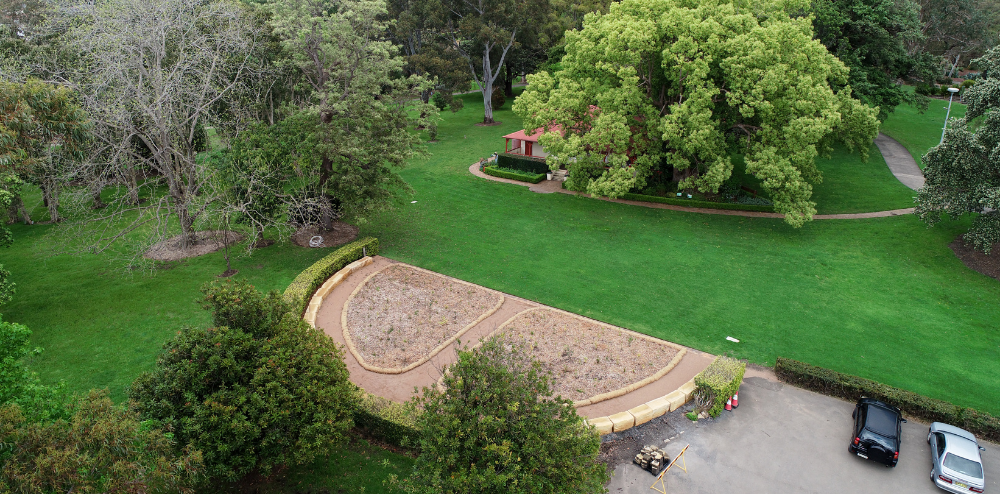 Image – The Tiny Forest at the Wollongong Botanic Garden was planted in the shape of lungs to remind people of the importance of plants.
"For this project, we've targeted suburbs which have low density levels of tree cover as well as created a knowledge-building version in the Wollongong Botanic Garden so people who visit this space can learn more about Tiny Forests. We know that trees provide shade, cool the air, absorb carbon dioxide, and restore local biodiversity.
"At the same time, the Tiny Forests projects have been positive experiences for local community members, in particular the students and schools who have helped Council plant and care for the forests."
Learn more about Tiny Forests and check out the full plant lists for each location.