Social distancing in place at Whyte's Gully
Tuesday 31 March 2020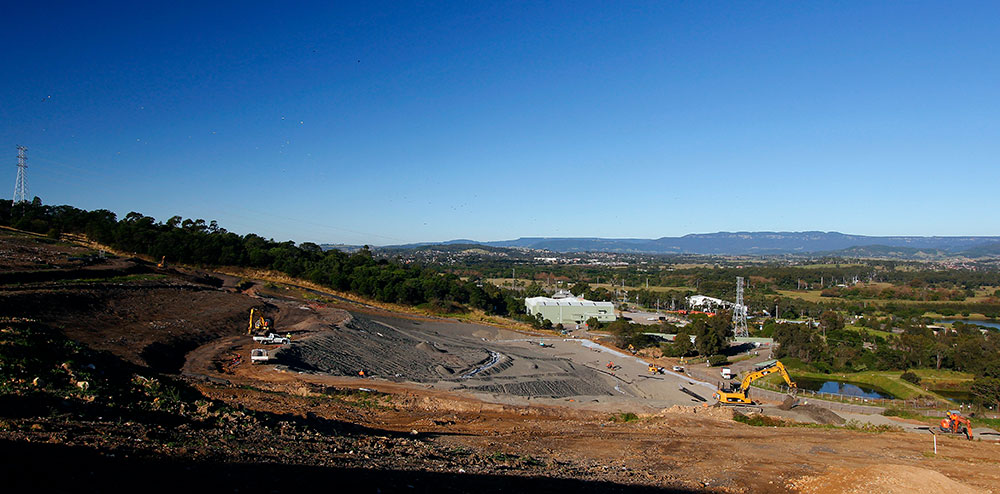 Social distancing measures have been put in place at Wollongong's Waste and Resource Recovery Park, or Whyte's Gully, to allow is to continue to operate. Staff have incorporated social distancing measures at the Wollongong Revolve and Recycle Centre, which allows for the drop off of unwanted homeware, sporting goods and furniture for a second chance.
The Community Recycling Centre remains open with social distancing measures in place to allow for the drop off of household chemicals, paints, batteries, electronic goods and metals.
Social distancing measures have also been adopted at the tip's weighbridge, where cash is no longer accepted.
"We aren't seeing increased numbers of people visiting Whyte's Gully but we have put in place appropriate measures so that those people who need to be there, such as builders who are carrying out essential works and need to responsibly dispose of materials, are able to do so safely,'' Wollongong City Lord Mayor Councillor Gordon Bradbery AM said.
"We are faced with an uncertain time and people respond differently to this. For those who find it essential they visit Whyte's Gully I ask them to follow the social distancing measures and to be considerate to those around them, including Council staff and contractors."
Council's On-call household cleanup is available at this time and residents can, at this time, book in a free kerbside cleanup. Every rate payer is entitled to two clean-ups a year. Residents in a complex with more than eight units, the booking will need to be arranged through strata or their managing body.
"Council's On-call household clean-up is an opportunity to have unwanted items picked up and taken to Whyte's Gully for recycling or landfilling,'' Cr Bradbery said.
"There's a full list of what is accepted, and how it should be placed, and details of the two cubic metre per load limits on the Wollongong Waste website and I encourage everyone to have a read. You might be surprised to know it's not just about items that might be counted as rubbish, such as clothes that are unfit for charity, but also recyclables like mattresses and electrical equipment.
"You can book an On-call pick up through Council's website or by giving our Customer Service team a call on (02) 4227 7111.''