Dogs on beaches winter hours now in place
Monday 26 April 2021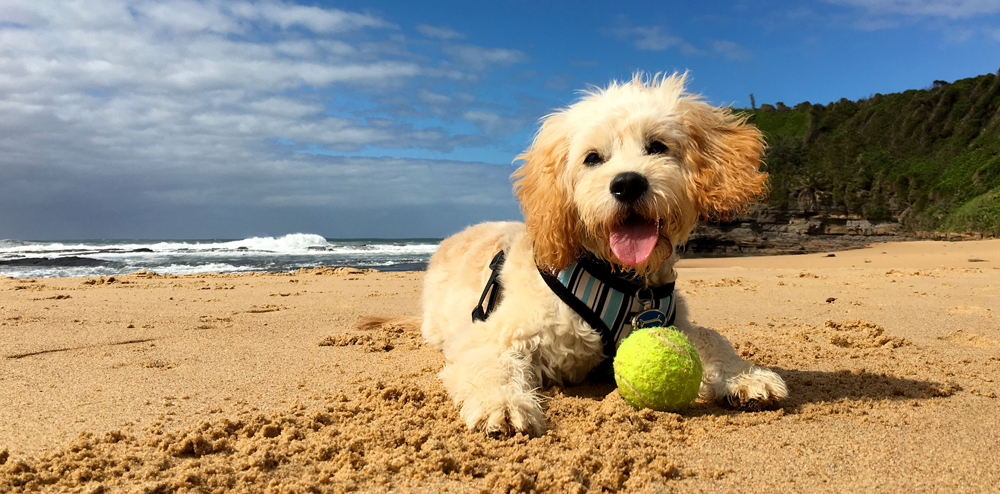 From today, Monday 26 April, the times dogs are allowed to visit orange zone beaches will change to Council's winter schedule.
This means that dogs are allowed on orange zones before 9am and after 4pm during the winter season. While they are on these beaches, dogs must stay on a leash.
Orange zone beaches include:
part of Stanwell Park Beach
Coalcliff
Scarborough / Wombarra
Brickyard Point
Thirroul
Sandon Point Beach
Bulli
Woonona
part of Bellambi Beach
Corrimal
Towradgi
part of Fairy Meadow Beach
Fisherman's Beach.
Wollongong City Lord Mayor Councillor Gordon Bradbery AM said it's important that pet owners note the appropriate on-leash hours before arriving at the beach.
"During winter, dogs are allowed in orange zoned beaches at certain times of the day, so long as they stay on a leash," Cr Bradbery said.
"Now that beach hours have changed for winter; we're reminding all pet owners to plan ahead and do the right thing when taking your pet out for exercise.
"Our Compliance Officers will be enforcing these rules and will be educating community members of their responsibilities as dog owners when using public spaces."
Council has three zones to clearly show where dogs are, and are not, permitted on beaches. Green-zones beaches allow year-round off-leash access, no dogs are allowed in Red Zones, and orange zones have timed, on-leash access. The summer hours for orange zoned beaches resumes at the start of the September school holidays.
"If you do take your dog out for a walk, please follow the rules and do the right thing. That means cleaning up after your dog and throwing used poo bags in the bin, keeping dogs off rock platforms and out of rock and ocean pools," Cr Bradbery said.
"Our beaches and parks are for everyone to enjoy, including dogs. We want to ensure these public spaces remain rubbish free and beautiful for the next person."
Bringing your dog to the beach? Remember, dogs are not allowed on rock platforms at any time. This applies to whether the rock platform is at a green, orange or red zoned beach.
Visit our Dog Beaches and Parks webpage for more information.
Our beach patrol hours and patrolled pool hours will also be changing to the yearly winter hours.
Read more in our media releases: 'Plan your winter swim and stay safe at the beach' and 'No need to book a swim at our pools'.