International Compost Week is good for the soil
Thursday 28 April 2022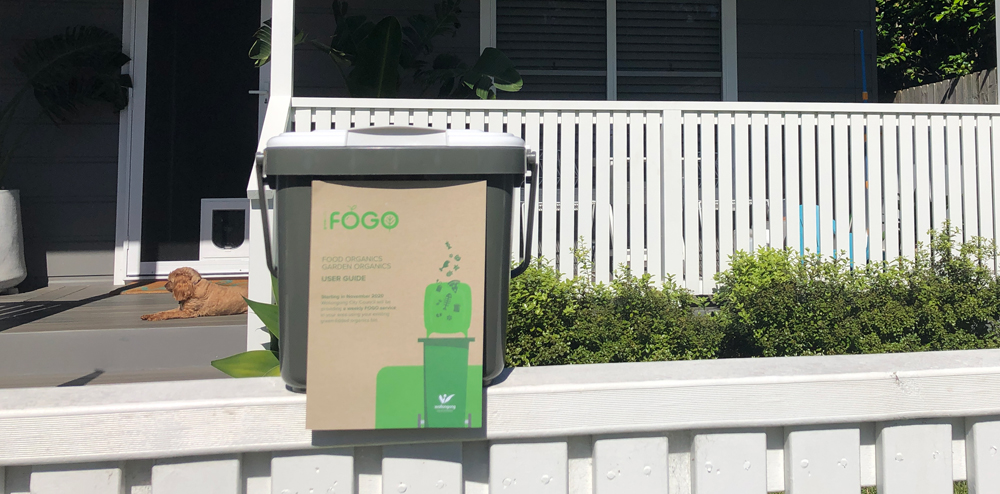 Compost is one of the big unsung heroes when it comes to everything green – from growing veggies, supporting plants and caring for our natural areas, parks and even Council's sportsgrounds.
Sunday 1 to Saturday 7 May is International Compost Week, and we're celebrating all things FOGO with a number of free events, and workshops.
Wollongong City Lord Mayor Councillor Gordon Bradbery AM said that with a compost-inspired movie screening, home composting workshops and a FOGO Poster school competition, there are lots of opportunities for people to get involved and learn something new.
"Compost is a gift back to the soil where food scraps and garden waste are turned into a valuable natural fertiliser returning nitrogen and vital nutrients to the soil. Here in Wollongong, we can see this in action as the food scraps and garden waste we put into our FOGO green-lidded bins is turned into premium compost," Cr Bradbery said.
"There's lots happening this International Compost Week for people to get involved and learn something new. At the same time, please continue to FOGO! Our residents are doing a great job at diverting food scraps out of landfill and into FOGO. Keep up the good work and take a moment to reflect on the impact of how you dispose of waste has on our environment."
What's On this International Compost Week?
Worm Farming Workshop
WHAT: Learn about worms - what to feed them, how to keep them and how useful they can be for your garden. Wollongong Local Government Area residents who attend the event will receive a free worm farm (worms not included).
WHEN: Saturday 7 May, 3-5pm
WHERE: Dapto Ribbonwood Centre, 93/109 Princes Highway
HOW TO ATTEND: All events are free, but RSVP is required. Book your free ticket via Eventbrite.
FOGO Poster School Competition
WHAT: We're inviting local students to design and submit a FOGO poster that shows the importance of recycling food and garden waste into compost. The best poster design will win a visit to your school from Eton Gorge Theatre Company to present 'FOGONE Conclusion', an environmental play for your whole school to enjoy.
Council's Green Team will also deliver and install a compost bin and worm farm to help you recycle all your school fruit and vegie scraps. Prize money for the winning student and runner up.
WHO CAN ENTER: Students from any schools in the Wollongong Local Government Area.
HOW TO ENTER: We're asking for students to submit an A4 poster that shows their idea of why recycling food and garden waste into compost is important. Find out more by visiting our Grow with FOGO competition webpage.
DEADLINE: All entries must be received by 5pm, Tuesday 31 May.