10 art exhibitions, shows and displays to look for during UCI
Monday 19 September 2022
Image: Spin Fest: Lighthouse Projections – Beyond the Breaking Waves
We're painting a colourful Wollongong this September with a series of exhibitions, public artworks, temporary displays, and live music shows for community members to enjoy.
It's all part of Spin Fest – Wollongong City Council's community celebration that complements the 2022 UCI Road World Championships. From 16 to 25 September there will be plenty of opportunities for residents and visitors to take their time and soak in some of the creative energy in the lead-up to and during the great racing.
Keep a look out for inflatable artworks in the Crown Street Mall, First Nations artwork projections on the Flagstaff Lighthouse, Wollongong Art Gallery tours, and the international Big Bike Film Night.
"During the 2022 UCI Road World Championships, Wollongong's creative heart will be on show for the world to see. Wollongong has unique cultural and artistic communities and it's great to be able to share our stories with an international audience," Wollongong City Lord Mayor Councillor Gordon Bradbery AM said.
"For residents and visitors to Wollongong, there are many different projects and events to enjoy and take part in. Our aim with Spin Fest is to offer a diverse and exciting program that appeals to many different people, ages and interests. It's not all about cycling, instead this is about celebrating our great city and having some well-deserved fun.
"We hope you come along and join the fun and excitement. It's a good idea to plan your trip to Wollongong ahead of time and consider alternative transport options such as walking, cycling, catching a train or bus."
The City of Wollongong is open for business! With so much happening in the city, now's the time to make the most of the fun and excitement during the 2022 UCI Road World Championships. Here are some tips to make your trip into the city simpler:
Top 10 exhibitions, events and displays to look out for
1. Spin Energy: Inflatable Art
We've partnered with The Beautiful and Useful Studio to design and install a collection of unique pieces, collaboratively designed through community workshops. These colourful inflatable artworks represent the 'Spin' energy of the races, alongside the seascapes and landscapes of the Illawarra. The pieces are gently illuminated at night.

When: Friday 16 September – Saturday 24 September (8am-9pm daily).
2. Spin Fest: Lighthouse Projections – Beyond the Breaking Waves
Wollongong's iconic lighthouse will light up for Spin Fest, as we welcome the world to Wollongong for the 2022 UCI Road World Championships. The Beyond the Breaking Waves project provides a glimpse into the unique stories, traditions and culture of First Nations artists from the Illawarra and South Coast regions.
Participating Artists: Lorraine Brown; Cheryl Davison; Julie Freeman; Alice McKenzie; Steven Russell; Jodie Stewart; Phyllis Stewart; Narelle Thomas; Val West
Beyond the Breaking Waves is curated by the Wollongong Art Gallery and produced by Electric Canvas. Artworks were drawn from Wollongong Art Gallery's permanent collection.
When: 17 September – 24 September (6.30-10.30pm)
3. Spin Fest: Big Bike Film Night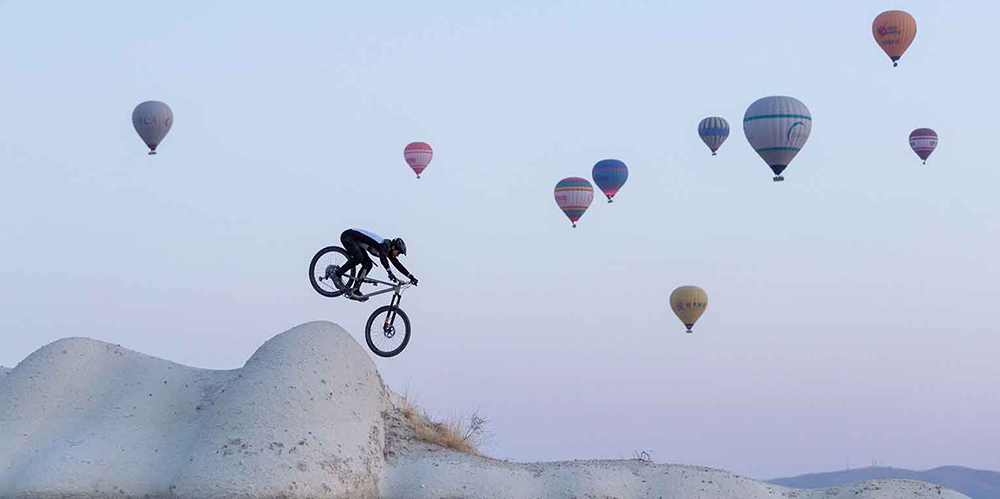 Movie buffs are in for a treat, with The Big Bike Film Night Festival joining the party to serve up four fun nights of cycling cinema. Fresh from a New Zealand tour, the 2022 collection is an eclectic mix of short films celebrating the fun, inspiration and adventure of cycling, whatever you ride.
When: Monday 19 September, Tuesday 20 September, Wednesday 21 September and Thursday 22 September.
Find out more and book your tickets.
4. Visit the Wollongong Art Gallery
There's so much happening at the Wollongong Art Gallery during the UCI Road World Championships. Entry is free, and the Gallery will have extended opening hours of 10am-7pm daily during the Championships.
5. Spin Fest: Wollongong CBD
If you're heading into Wollongong CBD to watch the race, re-energise in one of our Spin Fest CBD Zones. Head to Crown Street Mall or Globe Lane to grab lunch, sip a sunset cocktail, browse market stalls or enjoy roving circus performers and live music.
There's a stellar line up including local rising star Aodhan, indie pop star Abby Bella May, sunset jazz curated by Wollongong Jazz and a whole lot more.
When: Thursday 15 September – Sunday 25 September
6. Spin Fest: 'I Ride Wollongong' exhibition by Sam St Jon
Local artist Sam St Jon uses documentary style photography to explore the diversity of Wollongong's cycling community. Through art, this project encourages road safety awareness by sharing the human faces of cycling.
Don't miss the chance to stop by and explore the outdoor photography exhibition in Crown Street Mall.
When: Friday 9 September to Monday 31 October 2022
Read more about this exhibition.
When: Friday 16 September, 5-9pm
Find out more about this event.
7. Spin Fest: Greenacres Outsider Artists Exhibition
Greenacres Disability Services will host the annual Outsider Artists exhibition this September. Two hundred individual art works and ceramics created by People who live with Disabilities will be displayed at Project Contemporary Artspace.
When: Thursday 14 September – 2 October.
Find out more about this exhibition.
8. Spin Fest Interactive Arts + Community Day
Stop by the Arts Precinct on Saturday 24 Sept to experience a taste of Wollongong's diverse and creative community. There's plenty of fun on offer including sculpture making, weaving, comic drawing, bike flag making, an art installation by young people from the Disability Trust concluding with a big Bollywood celebration with dancers and local rock band Electric Korma.
When: Saturday 24 September, 12noon-5pm
Check out the full Community Day program.
9. Spin Fest: Symphonie de la Bicyclette
Symphonie de la Bicyclette is a funny, heartfelt one-man show about cycling and obsession, envy and ambition, winning and losing, and finding the inner grit to dominate the mountain stages of life.
Produced by Merrigong Theatre Company, this performance has been specially programmed as a Spin Fest partner event, celebrating the 2022 UCI Road World Championships.
When: Wednesday 21 September – Saturday 24 September
10. Spin Fest: Cycling in the Illawarra Photography Collection
From penny farthing bicycles to recent riders and races, explore a collection of historical photos from the Wollongong City Libraries Illawarra Images collection.
The exhibition will be on display throughout August and September during Library opening hours.
When: Saturday 17 September - Friday 30 September