Get free study help with Studiosity
Friday 30 April 2021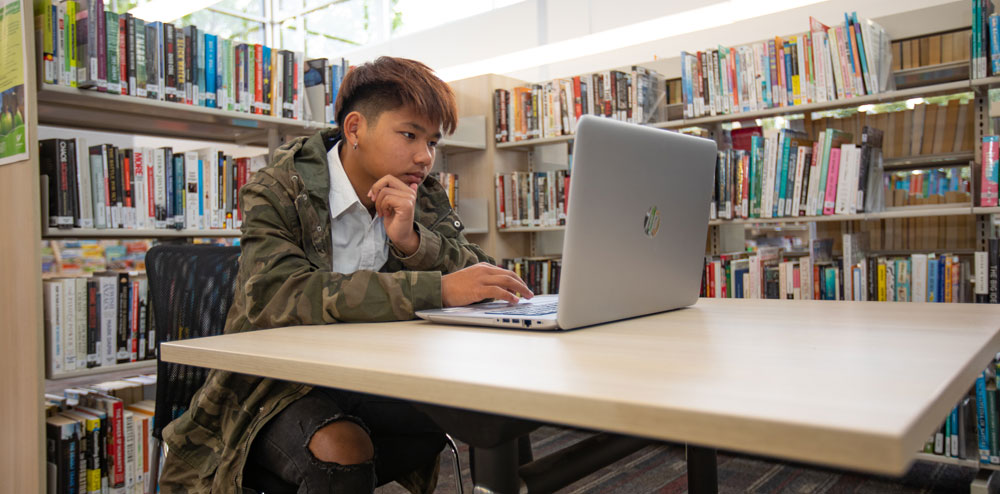 Have a question about your homework? Need clarification about a subject after school hours? Maybe you want someone to look over your assignment? Wollongong City Libraries are here to help by giving students who are library members, free access to Studiosity.
Studiosity is a 24/7 online tutoring service providing a range of resources for students from Year 3 to Year 12, TAFE and university, such as:
On-demand homework and study help from qualified teachers, professional tutors and university specialists
Online chat to ask questions any time
The ability to send assignments through for feedback before handing them in
Help with online searches and finding good study resources
The service also goes beyond the classroom and can help with resumes, job application and interview tips, speech writing and public speaking.
"With schools starting back for Term 2, now is the perfect time to remind our younger community members of the free services our libraries offer - like Studiosity," Wollongong City Lord Mayor Councillor Gordon Bradbery AM said.
"We know the effort students put into their study, homework and assignments to achieve their academic goals. Our libraries can help foster this dedication and provide a range of extra resources.
"So, it's great to see we already have students across Wollongong from primary and high school, TAFE and university, using Studiosity. This service is delivered by real people in real time, so students don't have to wait to be in the classroom to get the help they need. You don't have to be in the library either to use the service as it can be accessed from home, on any device.
"I encourage our students, especially those in their final years at high school, to take advantage of this service. It's easy to sign up to, convenient and can help in more ways than one."
To access Studiosity, all you need is your Wollongong library card to log in. If you're not a member yet, you can join for free on our library website or at one of our libraries.