1,800 new jobs in Wollongong
Tuesday 18 February 2020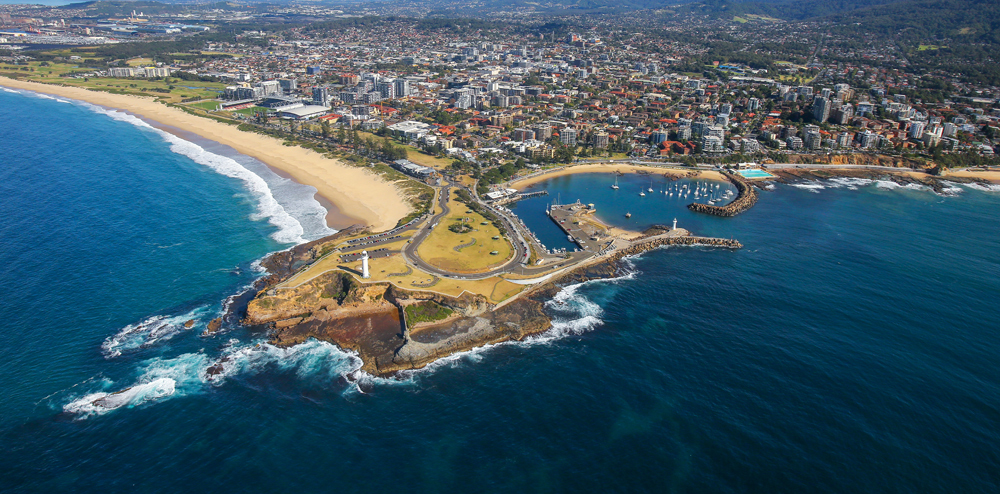 More than 1,800 new jobs were created in Wollongong last year, putting the city well on track to achieve its jobs target of 10,500 new jobs by 2029.
Wollongong City Council set the jobs target in its Economic Development Strategy 2019-2029, released in September last year. The strategy targets job creation, higher incomes and greater local opportunities for our talented workforce.
Wollongong now has a Gross Regional Product of $12.15 billion and 95,936 local jobs, according to latest modelling by economy.id.com.au.
This is the first indication of how the local employment market is tracking from the base data used in the strategy.
The sectors with the largest job gains in 2018-19 were:
construction (859 new jobs, up 10.8 per cent)
retail trade (541 new jobs, up 5.4 per cent)
wholesale trade (414 new jobs, up 26 per cent)
professional, scientific and technical services (398 new jobs, up 8.6 per cent)
manufacturing (378 new jobs, up 5.2 per cent).
Wollongong City Lord Mayor Councillor Gordon Bradbery AM said the buoyancy of the local construction sector defied concerns about a national slowdown in building activity.
"This is likely reflective of the current level of building activity across the Wollongong CBD and West Dapto," Cr Bradbery said.
"Since 2012 the Wollongong CBD has seen $1.6 billion in committed investment, including completed projects and those under construction. At present there are 16 fixed cranes above the CBD skyline representing an unprecedented level of building activity.
"If you include the new development underway at Lang's Corner, there is close to 1,000 residential units and 40,000sqm of commercial space, including 28,000sqm of A-grade office space, under construction across the CBD.
"There is also a pipeline of close to $400 million in projects approved but not yet commenced."
Gains in professional, scientific and technical services added 398 jobs, reflecting the ongoing importance of skilled, knowledge-based services to Wollongong's economy.
Manufacturing employment also recovered over the year with an additional 378 jobs.
"Through the Economic Development Strategy, we are working to create better, local, high-paying jobs," Cr Bradbery said.
"For those Wollongong residents who are currently travelling to Sydney to work, this means less time commuting and more time for family and community.
"To generate new jobs that are higher-paying, we are targeting the sectors of professional services, tech, financial services, advanced manufacturing, medical sciences and technologies, defence and scale-ups. Wollongong is already a hub for knowledge services jobs.
"Where we can, we are aligning target industries with Wollongong's existing home-grown talent pool including commuters and University of Wollongong graduates."
Case study: Sean Blake, Head of Marketing, Easy Agile
"I spent five years commuting to Sydney to work in the financial services industry before I joined Easy Agile, a Wollongong-based scale-up that build apps used by leading companies around the world," Mr Blake said.
"Working in Sydney was good from a career point of view, but I was feeling the toll it was taking on my health and my family life. I wasn't seeing my kids as much as I would like to.
"Then I was approached by the CEO of Easy Agile via LinkedIn last year. The company is targeting people with the right skills who live in Wollongong and work elsewhere.
"Easy Agile prioritises work/life balance while remaining at the cutting edge of global technology. They understand that people work better together if they're able to manage the demands of their personal life. I had no idea there were opportunities like this in Wollongong. It's made a big difference in my life."