Schools splash out with swimming carnivals
Tuesday 23 February 2021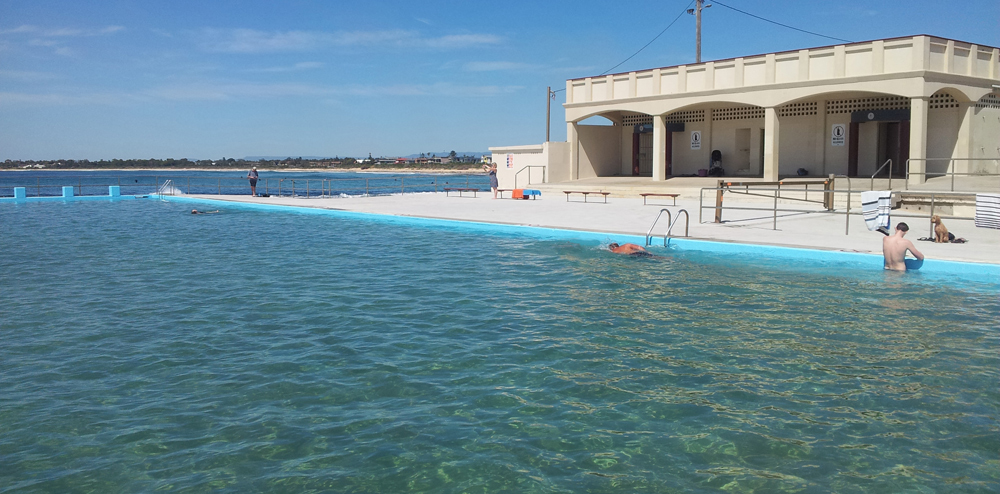 With students back to school for term one, swimming carnivals are happening at our pools. To avoid disappointment, we're reminding all pool goers to plan ahead to make sure their favourite weekday swimming spot is available when they next go for a dip.
"The COVID-19 situation is not over. The talk of vaccines and the relaxing of some restrictions doesn't mean that we don't need to stay cautious and follow the government health orders," Wollongong City Council Lord Mayor Councillor Gordon Bradbery AM said.
We welcome all swimmers to our pools, whether you like to swim laps, plunge, splash or float. However, it's important to remember on weekdays to check before you arrive to make sure your favourite pool isn't being used for a school swimming carnival."
"To ensure your next visit goes swimmingly, make sure you secure your spot by making an online booking through our pool booking system. If you show up without reserving your space, there is no guarantee you will be able to swim. It's always best to book ahead."
During swimming carnivals, access to the pools will only be available for people attending the carnivals. The pools will also be unavailable immediately after the end of each carnival for clean-up and pack-up after the event.
Visit our swimming carnivals page for the full list of upcoming swimming carnivals.
"If your favourite pool is booked for a swimming carnival, the good news is that Council has many other fantastic patrolled freshwater and seawater pools to choose from," said Cr Bradbery.
"No matter which pool you visit, it's important that all pool goers do the right thing when using these facilities and continue to stay mindful of other people. While you're in the pool and its surrounds, make sure you stay a towel's distance away from others, be sure to use hand sanitiser and stay home if you're feeling unwell."
Want to book your next swim? Visit our pools page to see the full list of freshwater and saltwater pools and book your next swim.