Youth Week 2022 Picks
Thursday 14 April 2022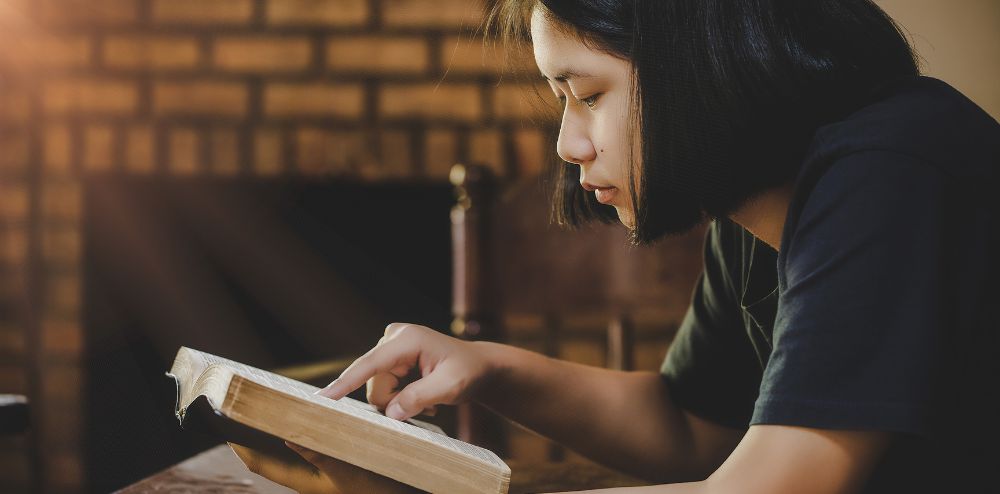 Young staff at Wollongong City Libraries have contributed an array reviews for Youth Week 2022. Take a look at the books, movies and everything in between that we have been enjoying reading and watching recently.
Dorothy Must Die by Danielle Paige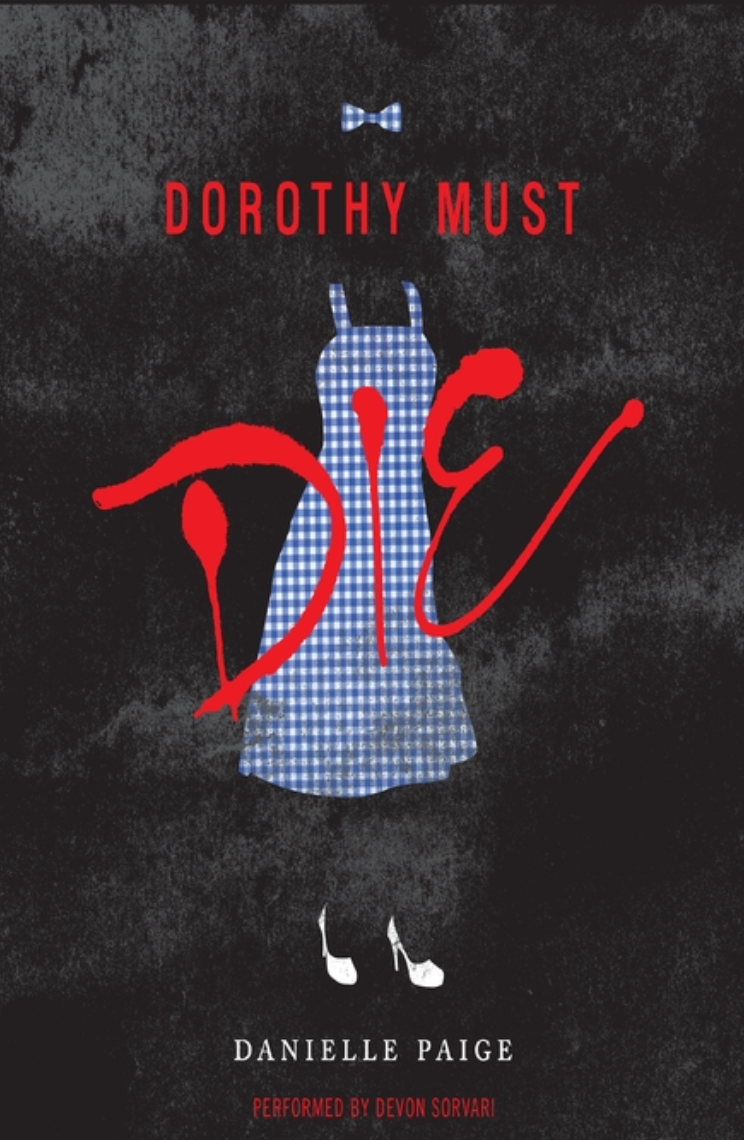 What happened to Dorothy? They say she found a way to come back to Oz. They say she seized power and the power went to her head. And now no one is safe.
"This is a dystopian retelling/sequel of the original Wizard of Oz, where Dorothy is evil and must be defeated by the Revolutionary Order of the Wicked. I'm a big fan of the Wizard of Oz, which drew me to this book. The blending of classic and thriller elements made this series a fantastic read!"
- Jackie
Find Dorothy Must Die in our catalogue
Iron Widow by Xiran Jay Zhao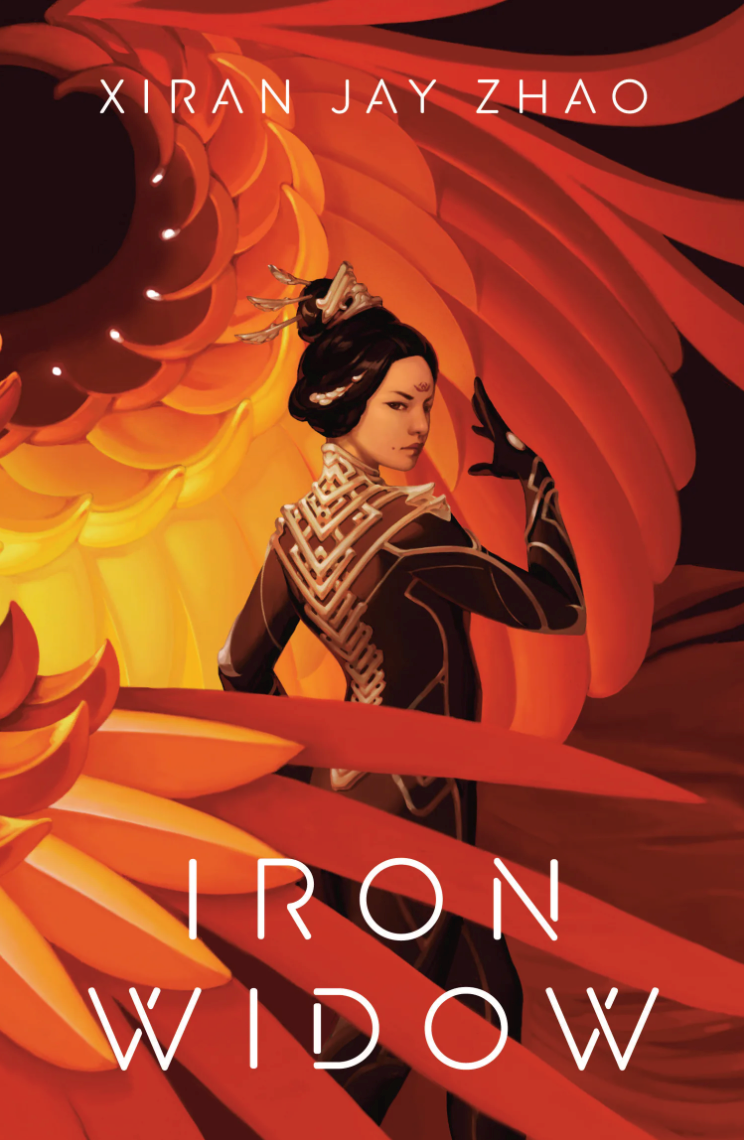 The country of Huaxia is under constant threat from metal invaders, and the only thing protecting the people is Chrysalises, giant transforming robots. Every boy dreams of being a pilot, even though the girls who pilot with them rarely survive due to the mental strain. Wu Zetian is a girl with a mission. To assassinate the man who murdered her sister, she offers herself up as his concubine. But when she unexpectedly kills him through the psychic link pilots share, she becomes something fearsome; The Iron Widow. To try tame her unnerving yet invaluable mental strength, she is paired up with the strongest yet most controversial pilot, Li Shimin. But with a taste for power and a newly found desire to survive, Zetian will not go down without a fight……
"I found this story absolutely thrilling, finished it in two days because I almost literally couldn't put it down. The plot is engaging and interesting. The setting is fascinating and feels very organic and lived in. No character is one note, everyone has layers to their actions and motivations, and it makes such a suspenseful read in a way, never quite knowing who you can trust to act the way you expect. Zetian in particular is such a great character to read about. She's a refreshing protagonist, a force of nature who won't be stopped by anyone, but who is also a very vulnerable person who cares very deeply for the people in her life. She kills without regret, but never takes the lives of people who don't deserve it. When the world she lives in puts her through so much suffering, its exalting to read about her striking back, refusing to give up even when things seem hopeless. She's just plain cool. But even so, she still has many times where she can't do things all by herself, where she needs her support network and that's okay, she's still a badass even when relying on others. As a side note, the romance between Zetian and her two male co-leads is amazing and adorable and I love them, they are the ultimate bisexual power triad. Definitely recommend for anyone who enjoys dystopian fiction, sci-fi and action."
- Lydia
Find Iron Widow in our catalogue
Player's Handbook: Everything a player needs to create heroic characters for the world's greatest roleplaying game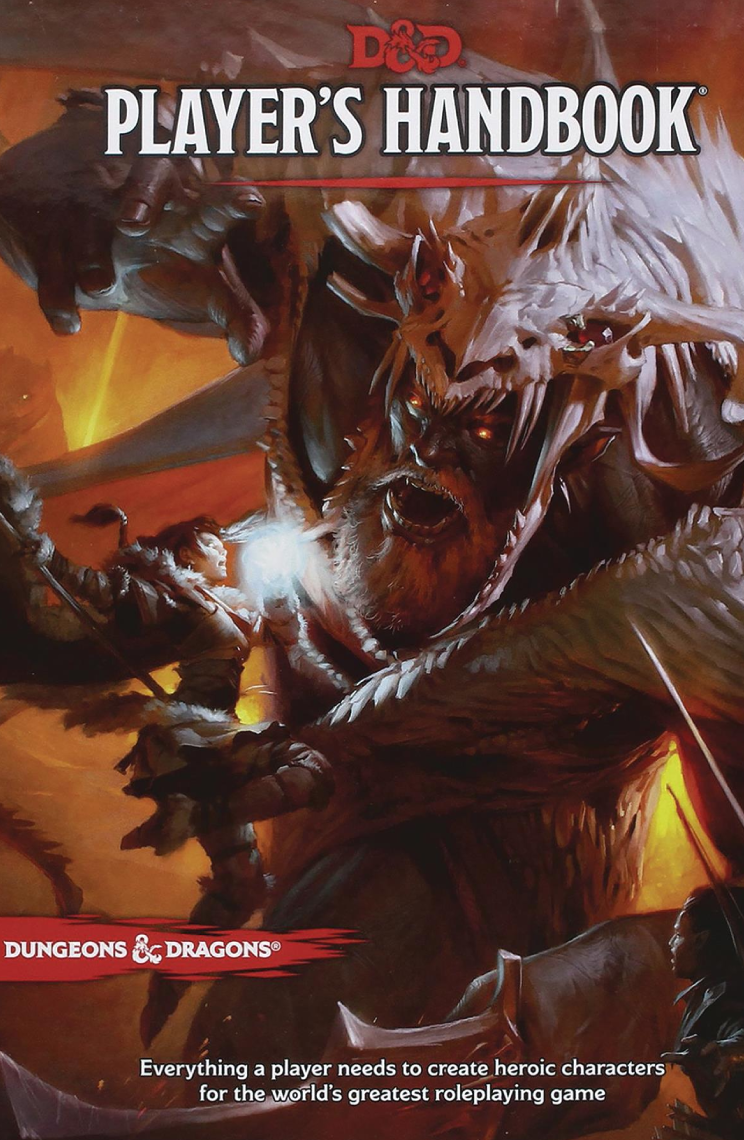 An essential reference for every Dungeons & Dragons roleplayer, this text contains rules for character creation and advancement, backgrounds and skills, exploration and combat, equipment, spells, and much more.
"I've been playing D&D since 2014 and my recommendation for people (especially young people) thinking about getting into it is to loan out the Player's Handbook! It's the best way to get started making fantasy characters to take on heroic journeys with your friends. Learn magic as a wizard, enthral audiences as a bard, or slip through shadows as a rogue as you tell a collaborative, co-operative story. There are a lot of other D&D books with additional character options, like Swords Coast Adventurers Guide or Explorer's Guide to Wildemount, but Player's Handbook is, in my opinion, the best place to start!"
- Mitchell
Find Player's Handbook in our catalogue
Your Name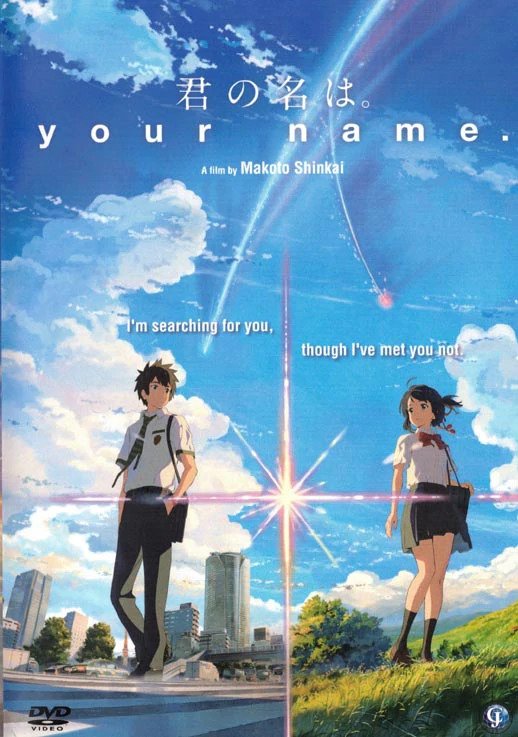 Mitsuha and Taki are two total strangers living completely different lives. But when Mitsuha makes a wish to leave her mountain town for the bustling city of Tokyo, they become connected in a bizarre way. She dreams she is a boy living in Tokyo while Taki dreams he is a girl from a rural town he's never been to. What does their newfound connection mean? And how will it bring them together?
Find Your Name in our catalogue
Weathering with You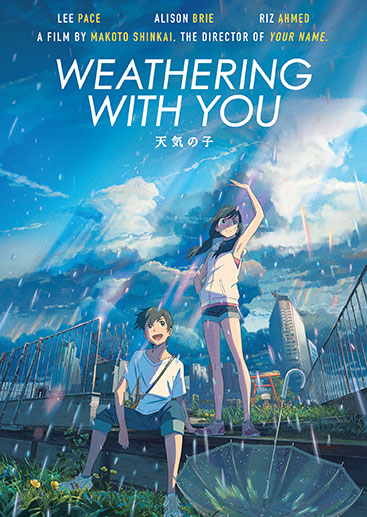 A high-school boy who has run away to Tokyo befriends a girl who appears to be able to manipulate the weather.
"Both of these films were directed by Makoto Shinkai, critically acclaimed for his visually stunning animations and moving storylines. Your Name is about two teenagers who mysteriously swap bodies, and Weathering with You is about a girl who can manipulate the weather. Both films merge the serenity of day-to-day life with the supernatural -- a must watch!"
- Thanoja
Find Weathering with You in our catalogue
The Hobbit by J. R. R. Tolkien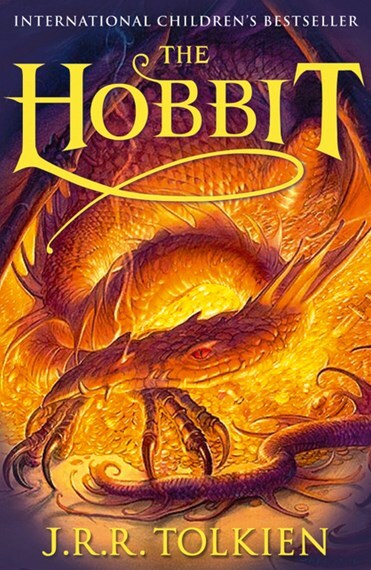 Bilbo Baggins enjoys a quiet and contented life, with no desire to travel far from the comforts of home; then one day the wizard Gandalf and a band of dwarves arrive unexpectedly and enlist his services as a burglar on a dangerous expedition to raid the treasure-hoard of Smaug the dragon. Bilbo's life is never to be the same again...
"'The Hobbit' is a classic work that takes readers away on an adventure, following an unlikely hero, and the many other fantastically crafted characters. It is quite easy to be drawn into wonderful fantasy world of Middle Earth. This book is a great stepping stone for readers of all ages to be introduced to the fantasy genre."
- Chloe
Find The Hobbit on our catalogue
Leviathan Wakes by James S. A. Corey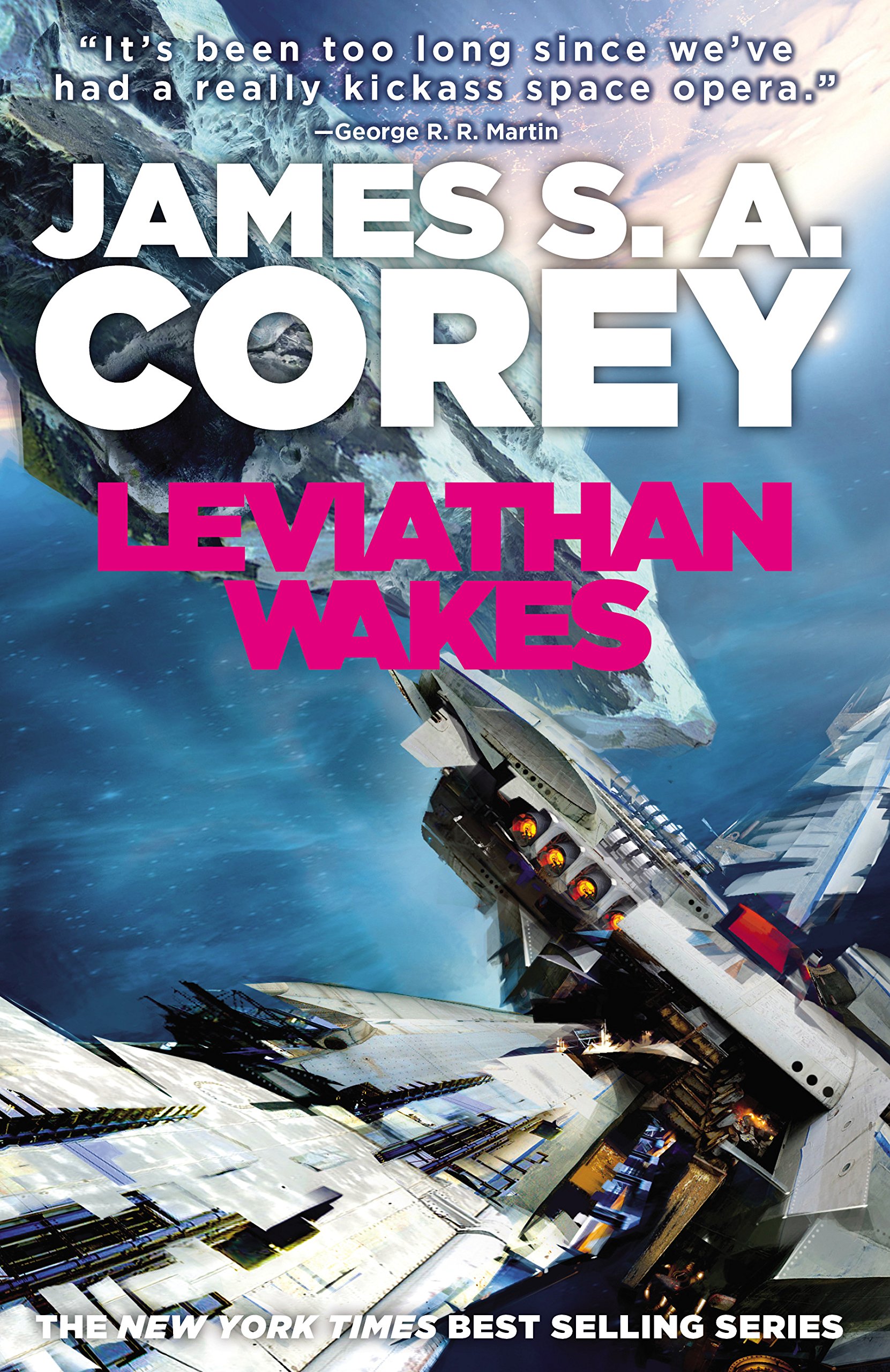 Holden and Miller must thread the needle between the Earth government, the Outer Planet revolutionaries, and secretive corporations—and the odds are against them. But out in the Belt, the rules are different, and one small ship can change the fate of the universe.
"Leviathan Wakes is a breathless thriller that, as the first novel in 'The Expanse' series, depicts humanity on the brink of war - and at the precipice of journeying beyond our solar system. This near-future humanity has explored our solar system and made it home. Only, life in the 'outer' region such as the Belt is hard – and relies on grudging support from 'the Inner's on Earth and Mars to provide air and water. Just as humanity should be working together to become a true space-faring civilization, generations-old tensions give way to war. The unwitting crew of an ice-hauler find themselves at the centre of the conflict with unexpected knowledge that could tip the balance of power in the system. James Holden and his now small, plucky crew aboard the salvaged Mars Navy warship Rocinante, must decide who to ally with to de-escalate the system-spanning conflict. Whoever lit the spark to war also seems to be using it as cover for an even more unthinkably sinister plan…
The novel combines deep characters, an entrancing noir-esque mystery against the backdrop of an escalating system-wide tensions, and expertly grounded science-fact with speculative sci-fi advancements. I would wholeheartedly recommend reading this title to those interested in sci-fi or simply looking to dive into a new and renowned series of books. Don't forget to borrow Season 1 of The Expanse from the library (authentically produced and written by the book series authors)! Both versions of this story are effortlessly realised, vividly dragging you in to this believable and imperfect vision of the future where. Indeed, '... the problems we have are the ones we bring with us' and – as events unfold – it's suggested that 'the stars may be better off without us'"
- Clancy
Find Leviathan Wakes on our catalogue
Will Grayson, Will Grayson by John Green & David Levithan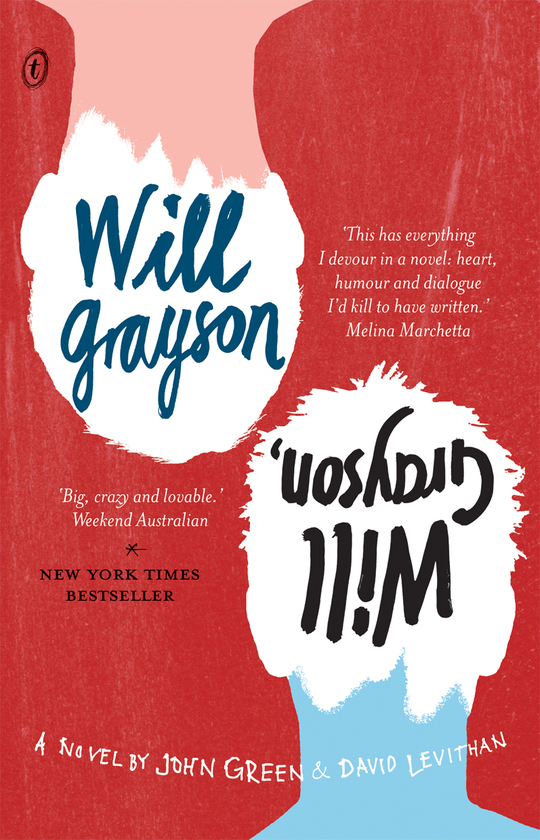 When two teens, one gay and one straight, meet accidentally and discover that they share the same name, their lives become intertwined as one begins dating the other's best friend, who produces a play revealing his relationship with them both.
"Friendships, first loves, and a weird amount of references to the band Neutral Milk Hotel. I like John Green, but sometimes I think he takes "write what you know" a bit too far. That said, I have read and enjoyed this book a few times. Each time it gives me warm fuzzies, and an improved knowledge of the geography of Chicago. It's got some LGBTQ+ rep, and it's on the Premiers Reading Challenge list, so that's a pro too."
- Andie
Find Will Grayson, Will Grayson in our catalogue
Let's Talk About Love by Claire Kann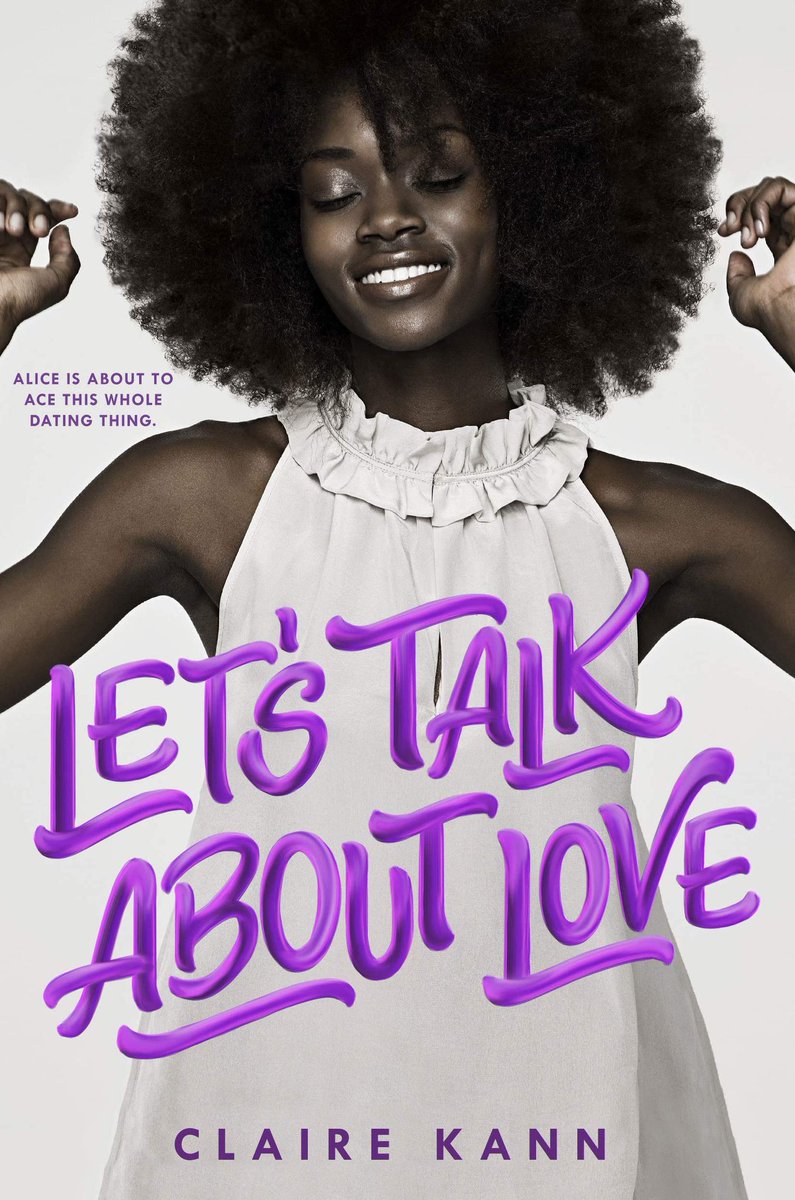 Alice's last girlfriend, Margo, ended things when Alice confessed she's asexual. Now Alice is sure she's done with dating and then she meets Takumi. She can't stop thinking about him or the rom-com-grade romance feelings she did not ask for. When her blissful summer takes an unexpected turn and Takumi becomes her knight with a shiny library-employee badge, Alice has to decide if she's willing to risk their friendship for a love that might not be reciprocated or understood.
"I'm not saying that I loved this book because the main character is an asexual Library Assistant living her best life, but the main character is an asexual Library Assistant living her best life. Let's Talk About Love is a title for new adults about building the life you want with the people you love. It doesn't shy away from discussing racism, discrimination, and setbacks, and it gave me little squeals of asesxual joy."
- Andie
Find Let's Talk About Love in our catalogue
Free Guy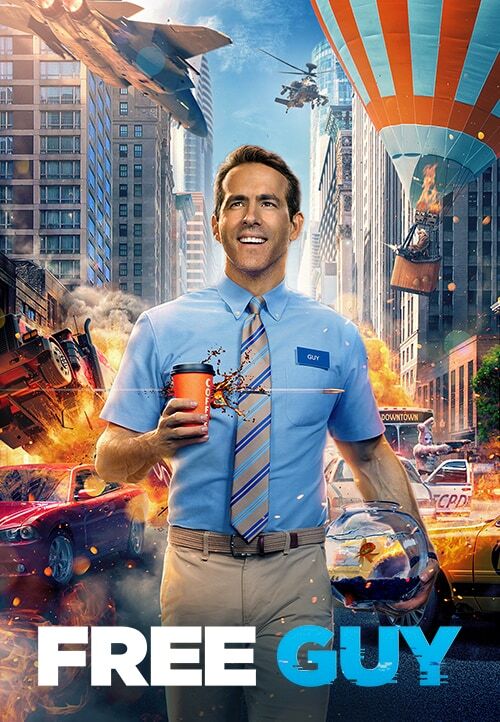 A bank teller, who discovers he is actually a background player in an open-world video game, decides to become the hero of his own story, one he rewrites himself. Now in a world where there are no limits, he is determined to be the guy who saves his world his way, before it is too late.
"What would you do if you found out you were an NPC in a video game? This movie answers this question, it's silly and fun but also has its thought provoking moments. I loved Taika Waititi as a ridiculous villain type, and Ryan Reynolds is, as always, criminally likeable."
- Andie
Find Free Guy in our catalogue