Parish: Woonona
County: Camden
Fairy Meadow is located approximately four kilometres north of Wollongong along the Princes Highway.
Local communities of Aboriginal people were the original inhabitants and Traditional Custodians of Illawarra Land. Their dialect is a variant of the Dharawal language.
Before European settlement, the Aboriginal people of the region lived in small family groups with complicated social structures and close associations with specific areas.
Suburb boundaries do not reflect the cultural boundaries of the local Aboriginal community.
Traditional Custodians today are descendants of the original inhabitants and have ongoing spiritual and cultural ties to the Land and waterways where their ancestors lived.
Connor Bowlen was authorised to occupy three hundred acres at a place called Ferrah Meadow on 13 February 1824. In 1841 two village lots from the Balgownie Estate were advertised for sale. The village established from this sale became known as Fairy Meadow.
The name Fairy Meadow can be attributed to the nature of the land in the area. The grassed open meadow lands, with the stream of fresh water running through, were noted from the early days for their "fairy-like" beauty.
Para Meadow
'Para' is an Aboriginal word meaning river or creek. Para Meadow was the original name of the Fairy Meadow district. It was named after Para Creek which is known as Fairy Creek. Para Creek ran through the Paulsgove Estate, the property of J S Spearing. Mr Spearing used Para Creek to drive the first flour mills of the Illawarra.
Conor Bowlen
Connor Bowlen was authorized to occupy three hundred acres at a place called 'Ferrah Meadow' on 13 February, 1824 (Shaw, 1970).
John Buckland
John Buckland's Balgownie Estate of 1,920 acres was promised to him on 11 April 1829. He received his deed of grant on 11 June 1835. In 1839 the land was subdivided into 32 lots of 10 and 80 acres each. Advertisements for the sale of the land mentioned two important facts - its proximity to the Great South Coast Road (then under construction) and the presence of coal. 'Balgownie Estate' was one of the first subdivisions in the Illawarra and it formed the village of Fairy Meadow.
Andrew Lysaght
In 1838 Grant No. 33 was issued to Andrew Lysaght covering 60 acres on the western side of the Princes Highway and south of Mt Ousley Road. In 1858 the Lysaght's Red House Hotel was built (Cousins, 1994).
Guest Family
Joseph Guest, a Yorkshire miner, arrived in Australia in 1885. Two years later he married Sarah Dean. They purchased a parcel of land in Fairy Meadow from the person who was given the original grant. They reared a family of six children and transformed what was virgin bush into a dairy farm.
The Guest family farm as 40 acres and ran from Ellengowan, opposite Daisy Street, to Cabbage Tree Lane. Milk was delivered twice a day to customers in Wollongong and sent to Sydney each day by the Milk Train.
In the 1920s two sons, George and Fred, started a hire car service carrying passengers between Balgownie and Wollongong. They had three cars, a Buick 6, a Buick 4 and a Mitchell. With the advent of buses, hire cars went out of business, and Fred and George purchased the Popular Café in Crown Street. They obtained the agency for George Adams Rich Cakes, a well known firm based in Sydney.
The business outgrew the cafe kitchen and in 1928 a bakery was built at Fairy Meadow on a block that was part of the farm property. It was the only commercial building between Fairy Meadow School and Cabbage Tree Lane.
The Guest Cake business started in the midst of the Great Depression and the work was hard and the hours long. Cakes and pies had to be cheap so people could afford to buy them. Fred's three sons, Frank, Fred and Herb, followed him into the business and worked together for 55 years (Voice of the Seniors, Issue No.11, Feb 1992; Ryan, 1986).
George Beadle
George Beadle was librarian of the North Illawarra free library and custodian of the council chambers. He lived opposite the council chambers and kept a small wine shop in his house.
Beadle was appointed in charge of the office for receiving mail in 1880. The office was opened and named Cabbage Tree on 16 November 1880. It was named Cabbage Tree because it was adjacent to the Cabbage Tree Bridge.
In 1881 Beadle asked that the receiving office be made a Post Office as "besides being in attendance all day the same as a regular post officer … I am obliged to be in attendance at 9pm and 2am daily to exchange bags with the mailman. For this I only receive five pounds per annum".
About 125 letters were being posted weekly so approval was given for the office to become a Post Office on 1 April 1881. In 1883 the name was changed to Fairy Meadow Post Office. George Beadle died in 1886 and his stepson Edward Henry Gibbons succeeded him as postmaster (Local Studies Cuttings File).
The well grassed open meadow lands of the area attracted cattlemen to the district and there were some excellent farms on the 'Balgownie Estate'. Coal was also found on the property.
Mr James Spearing used Para Creek to drive the first flour mills in the Illawarra. Nearby he erected a windmill and later a steam flour mill was built at Fairy Meadow.
The opening of the Mount Pleasant Coal Mine in 1861 brought an influx of miners looking for work and homes. The mine operated a private railway line for the conveyance of coal to Wollongong Harbour until 1888. The opening of the Government railway allowed coal to be transported directly to Sydney.
In the 1800s a brickyard was opened on the northern side of Mount Ousley Road by W K Bate. It was the largest brickyard south of Sydney. All the machinery was driven by steam. The brickyard closed down when the supply of suitable clay in the area was exhausted (Cousins, 1994; Wollindex).
Rail
Fairy Meadow railway station was opened as Para Meadow on 3 October 1888. A goods siding was added on 6 May 1891. It was renamed Balgownie on 13 December 1909 and renamed again on 22 January 1956 to Fairy Meadow (Singleton, 1964).
Road
In the 1880s the latest road into the Illawarra was the Military Road leading from Fairy Meadow. The road cut along the mountain side and was free from the sharp corners of other roads in the area.
A bus service was started in the 1920s by the Dion family. The vehicle used was a Ford with solid tyres. Passengers sat on seats round the bus and faced inwards (Ryan, 1986).
Residential dwelling
Location: 37 Ellengowan Crescent, Fairy Meadow
This house is set amongst a streetscape of standard brick and tile houses. It is a medium sized single storey rendered brick building painted white with curved corners and parapets to the roof. It is an unusual building with a good level of integrity in the Inter-War functionalist style. The architectural style is uncommon in the Illawarra and the building is a good example of its type (City of Wollongong Heritage Study Vol. 3/5, 1991).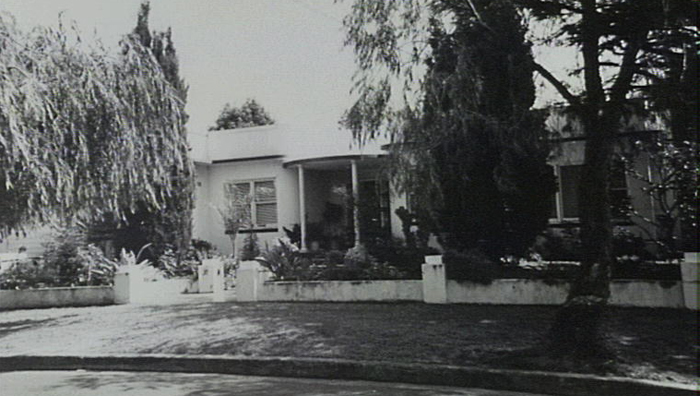 Image: 37 Ellengowan Crescent, 1994, image number P12210.
Fairy Meadow is part of the Cabbage Tree Creek catchment. It is predominantly urbanised with only the steeper sections of the escarpment remaining undeveloped.
Many years of catchment clearance and urbanisation have resulted in a highly modified and significantly degraded coastal catchment. Flooding has been a major problem in the area and over the last 50 years Cabbage Tree Creek catchment is recorded as experiencing some degree of flooding 16 times. Cabbage Tree Creek shares a common outlet with Fairy Creek next to Puckeys Estate in North Wollongong.
The steep slopes of the escarpment are dominated by wet-sclerophyll forest with warm temperate rainforest and patches of subtropical rainforest in the gullies. Most of the foothills have been cleared with only some remnant bushland and riparian stands remaining in the lower parts. Apart from selected reserves, the coastal plain is nearly all cleared of remnant vegetation (Peterson, 2002).
| Date | Event |
| --- | --- |
| 1839 | John Buckland's Balgownie Estate was subdivided into 32 lots, forming the village of Fairy Meadow |
| 1856 | Fairy Meadow Hotel and Cabbage Tree Inn opened |
| 1858 | Fairy Meadow Public School opened |
| 1867 | Fairy Meadow became the Headquarters of the North Illawarra Municipality |
| 1868 | North Illawarra Municipality was formed on 26 October and included the area from Fairy Creek to Bellambi |
| 1880 | Post Office opens, named Cabbage Tree |
| 1883 | Name of Post Office changed to Fairy Meadow Post Office |
| 1885 | Brookers Farm at Fairy Meadow sold, to be divided into building sites |
| 1888 | Fairy Meadow railway platform at Elliotts Lane ready for use |
| 1891 | New school and residence built to replace the original building |
| 1892 | New Fairy Meadow Public School opened by Hon F B Suttor, Minister for Education |
| 1908 | Meeting held on 1 June to form a Parents and Citizens Association at Para Meadow |
| 1910 | Coke ovens being built at Fairy Meadow |
| 1917 | Cabbage Tree Creek floods, woman drowned |
| 1918 | The town's water supply was connected |
| 1925 | Electric light switched on by Mrs H G Pettingell, Mayoress, at North Illawarra Council Chambers, Fairy Meadow on Friday 17 July |
| 1927 | Foundation stone for new Church of England church laid by Rev. G A D'Arcy on Saturday 5 November |
| 1928 | New Church of England opened by Archbishop Wright on 10 March |
| 1932 | Fairy Meadow School of Arts officially opened |
| 1946 | George Lockett built a large factory and opened Lockett's Food Products business |
| 1946 | North Illawarra Council asked to resume 19 acres adjoining Fairy Meadow Public School for playing fields |
| 1950 | Two hostels built to accommodate British migrants on 116 acres of 'Collaerys' |
| 1952 | Licence granted to Fairy Meadow Hotel on Princes Highway |
| 1952 | St John Vianney's Roman Catholic Church opened by Bishop T McCabe on Sunday 2 November |
| 1953 | Cabbage Tree Creek straightened between the highway and the railway line to prevent flooding |
| 1955 | New Congregational Church opened in Vereker St by Dr H Maynard Rennie |
| 1955 | Balgownie Railway Station renamed Fairy Meadow |
| 1958 | Official opening of new Methodist Church in Daisy Street, Fairy Meadow |
| 1960 | George Lockett sold out to Davis and Penney |
| 1962 | Bridge on Squires Road, over Fairy Creek, completed |
| 1963 | St John Vianney's Primary School opened in April |
| 1963 | Cabbage Tree Hotel-Motel opened in May |
| 1969 | St Paul's Church of England celebrates 110th anniversary |
| 1984 | Southline Drive-In Theatre closes |
| 1992 | Fairy Meadow Library closes (Illawarra Index) |
| 1999 | New Anglican Church at Fairy Meadow opened by Archbishop Harry Goodhew |
| 2001 | Commonwealth Bank, the last remaining bank in Fairy Meadow, closes |
| 2003 | Opening of Fairy Meadow Community Bank |
| 2007 | Flashing light technology installed outside Fairy Meadow Public School in January (Illawarra Index) |
City of Wollongong Heritage Study, Wollongong City Council and McDonald McPhee Pty. Ltd., [Wollongong, NSW: Wollongong City Council], 1991.
Cousins, Arthur, The Garden of New South Wales: a history of the Illawarra & Shoalhaven Districts 1770-1900, Wollongong, NSW: Illawarra Historical Society, 1994.
Local Studies Cuttings File.
Peterson, David W., Fluvial Geomorphology and stream rehabilitation: Cabbage Tree Creek, New South Wales, Australia, [Wollongong, NSW]: Faculty of Science, University of Wollongong, 2002.
Place names of the Wollongong Region, Wollongong: Wollongong City Council, 2008.
Ryan, Francis, (Frank), My Fairy Meadow: my memories of my early life in Fairy Meadow incorporating many memories of historical interest during the first century of the area's growth and development, Wollongong, NSW: F. Ryan, 1986.
Shaw, Hilde J, 200 facts about historic Illawarra, Wollongong, NSW: Illawarra Historical Society, 1970.
Short, Andrew D. & Hogan, Christopher L., Beaches of the New South Wales South Coast: a guide to their nature, characteristics, surf and safety, Beaconsfield, NSW: Australian Beach Safety and Management Program, 1993.
Singleton, Cyril Corbet, Railway History in Illawarra, Wollongong, NSW: Illawarra Historical Society, 1964.
Voice of the seniors: the voice of senior citizens in the Illawarra region of NSW, Wollongong: Tafe Outreach and Wollongong City Council, 1989-
Wollongong Index.