Parish: Kembla
County: Camden
Huntley is a suburb in the south west of the Wollongong Local Government Area. It is strongly associated with mining.
Local communities of Aboriginal people were the original inhabitants and Traditional Custodians of Illawarra Land. Their dialect is a variant of the Dharawal language.
Before European settlement, the Aboriginal people of the region lived in small family groups with complicated social structures and close associations with specific areas.
Suburb boundaries do not reflect the cultural boundaries of the local Aboriginal community.
Traditional Custodians today are descendants of the original inhabitants and have ongoing spiritual and cultural ties to the Land and waterways where their ancestors lived.
The name Huntley was officially assigned by the Geographic Names Board of NSW on 5 August 2005. Before that date it was referred to as West Dapto or Avondale.
The suburb of Huntley was named after the coal mine located within its boundary. The mine name 'Huntley' is a variant of Huntly, a coal mining town in the North Island of New Zealand that the original owners had an affiliation with (Illawarra Coal).
George William Paul
George William Paul was granted 600 acres of land on 18 April 1824, beginning 1 January 1831, as recorded in the Colonial Secretary's Office, Sydney, on 23 October 1832 (McCaffery). The southern boundary of this land is Mullet Creek.
Alexander Stewart, an early Illawarra resident, gave an account of the owners and occupiers of land in the Illawarra in 1828, which was first published in 1894. Describing the area, which includes the present day Huntley, as West Dapto, he stated that "neither man nor cattle lived on [George William] Pauls' property then" (Stewart, 1987).
There are no references to Paul ever occupying the land. He is described as a "Sydney merchant" (Ali, 1980) and an auctioneer from Sydney (Stewart, 1987), so it is likely that he was an absentee landholder of means who lived in Sydney. In the Ali manuscript it mentions that the land was disposed of before the grant was issued and a series of subdivisions and conveyances then followed (Ali, 1980).
G.W. Paul's original 600 acre grant is now divided between the suburbs of Huntley and Cleveland.
Dr Thomas Jessett
On the land that was originally granted to G.W. Paul, Dr Thomas Jessett built a substantial colonial Georgian style home called 'Cleveland', which was completed in 1845. Dr Jessett successfully worked the property for several years producing hops, raising pigs, cows and poultry, and winning prizes in the local shows. Dr Jessett was a steward and committee member of the Show Society and a member of the Illawarra District council from 1848 – 1850 (Ali, 1981; McCaffrey, 1922).
Cedar cutting
Most of Huntley was covered with forest and was very sparsely populated in the early 19th century. The land was probably used for grazing cattle and certainly for cedar cutting. There may have been temporary camps associated with those industries.
The cedar industry was very important to the regional economy in the early part of the 19th century. It was highly prized as a premium furniture timber and building material. Cedar wood is soft, easy to work plus resistant to the attack of white ants.
Cedar cutting probably started with illegal harvesting by convicts or ex-convicts. In 1820 the first permits were issued to the cedar cutters in an attempt to control the expanding industry (Hagen, 1997).
Coal mining
Huntley Colliery was opened in 1946 by three brothers, Phil, Frank and William Waugh, as a small hand-worked mine. In 1951 it was purchased by the Joint Coal Board. The Electricity Commission of NSW purchased the mine in 1955 to supply the newly constructed Tallawarra Power Station on Lake Illawarra. Coal was transported to the power station by road. The production continued to expand, reaching its peak of more than 1 million tons in 1966, the first of any Australian mine to do this.
In 1983, Huntley Colliery incorporated the adjacent Avondale Colliery into their leasehold. This coincided with a reduction of demand to supply the Tallawarra Power station to 450,000 tons per annum.
In June 1989 the Electricity Commission of NSW announced that both Tallawarra Power Station and Huntley Colliery would close. On 17 July the entire Huntley workforce was retrenched.
The Illawarra district is naturally isolated. In the west there is the steep Illawarra escarpment and the coast has few natural harbours.
The NSW Calendar and Directory of 1835 describes the progress of settlement in Illawarra at the time as follows:
"Hitherto the coast mountain has separated this rich tract from the rest of the Colony, and in the absence of a carriage road to Sydney there has been no means of travelling through it except by roads of the worst kind, accidentally opened where the brush permitted. This has been a great drawback to the cultivation, and even settling, of the district. This the finest farms, though so near Sydney, have continued in a primitive state." (Lindsay, 1994 p. 35).
By the early 1820s the District of Illawarra and the new county of Camden, which was on the tablelands above the Illawarra escarpment, were becoming more populated and industries were developing. It was recognised that a road connecting the interior to the coast and ports was essential. In 1820 Charles Throsby wrote to Governor Macquarie:
"I have fully established the practicability of a short communication between the coast, at the District of Illawarra, and the new country, in the County of Camden, by a pass in the mountains, several miles to the southward of the original road behind Bulli, discovered and made by me, where I have succeeded a few days since in driving a herd of my cattle in the short space of one day, having been at some expense in cutting bush to clear a sufficient road by the same route and direction I passed in February 1817."
This track was described as reaching the "coastal district behind Dapto". In 1831 the Surveyor Jacques described the 'pass' as being precipitous, very steep and dangerous for even horses and cattle. The next year it was referred to in the Sydney Monitor, a Sydney newspaper from 1826-1841, as a well beaten path that could be improved (McDonald, 1976, p. 38).
No reliable road was built and in September 1842 a local meeting was held where George Underwood Alley proposed a route up the escarpment to the tablelands. The meeting concluded that it would cost £150 to make a bridle track and £1000 to make a good road. This meeting was followed up with a dinner at the top of the escarpment, presumably where the proposed road was to emerge, where all present were urged to contribute funds to its construction. By December £490 had been raised towards its construction.
When Surveyor Burke made an official report the following year (1843) Alley's line of road was considered too steep for anything but a bridle track and the cost of building had been seriously underestimated (McDonald, 1976, p. 38-39).
Avondale Public School and Garden
The site of the old Avondale School is located just within the boundary of Huntley, north of Mullet Creek on Cleveland Road. Avondale School started as a small private school, run by the teacher, Mr. Steinbeck, in early 1859. The original building was constructed of slabs with a shingle roof. It was estimated that only about half of the school-aged children in the district attended any school and that the official establishment of a National school would encourage more children to attend. In December of 1859, an application for the establishment of a Non-Vested National School at Avondale was submitted to the Commissioners of National Education. This was successful and the school came under government control in January 1860. Mr Steinbeck continued on as the teacher.
In late 1860 there was a push by the local community to make Avondale a fully vested National School. The supporters agreed to pay one-third the cost for building a new school on an acre of land that was donated by Captain Hopkins, who owned a local property "Benares" (not located in what is now Huntley). The application was approved, a new school building was erected and opened in June 1861.
The school remained open until June 1918 when, due to declining student numbers, it was closed and the property rented out. In early 1930 there was again a push to reopen Avondale school due to an increase in the number of school-age children in the district (NSW Department of Education, 1931).
The school reopened in 1931 and remained open until 1955 (Illawarra Images, Avondale Public School, 1960).
Avondale school is listed as an item of State (NSW) significance, with the Non-Indigenous Heritage Study West Dapto Release Area describing it as "a good example of a turn of the century schoolhouse. A significant public building within a rural setting". The report notes that although the school is currently not used it could be redeveloped as a public building (Non-Indigenous Heritage Study, West Dapto Release Area 2006, p. 79).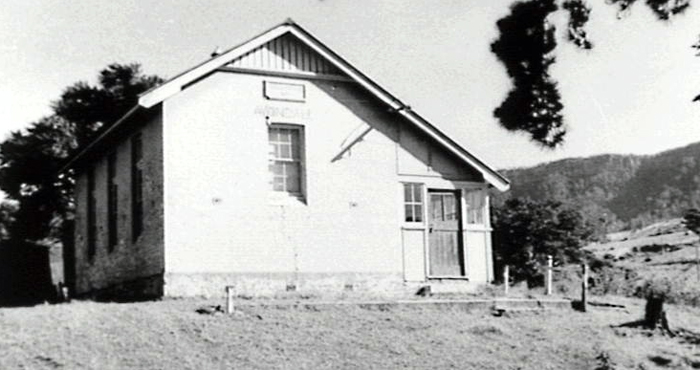 Image: Avondale Public School, 1960, image number P01236.
Glen Avon
Glen Avon is described in the Non-Indigenous Heritage Study West Dapto Release Area as "representative of an early 20th century vernacular homestead and dairy". This site is in good condition and is listed as an item of local significance (Non-Indigenous Heritage Study, West Dapto Release Area 2006, p. 90).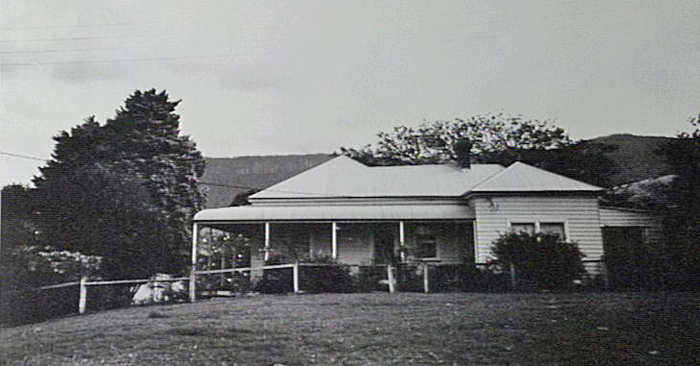 Image: Glen Avon, 1994, image number P10848.
Like much of the Illawarra district, Huntley was once covered with rainforest and eucalypt forests. Since European settlement in the 1800s, about 75% of the rainforest has been removed (Mills & Jakeman 1995, p. 1).
The Illawarra remains one of the most biologically diverse regions in New South Wales. In 2002 the NSW Scientific Committee (established by the Threatened Species Conservation Act) listed the Illawarra Subtropical Rainforest in the Sydney Basin Bioregion as an Endangered Ecological Community. This local community represents the southernmost distribution of subtropical rainforest in Australia (NSW National Parks and Wildlife Service, 2007).
The western boundary of Huntley is the Illawarra Escarpment, which still has remnants of original rainforest. These remaining patches of original vegetation include over 150 species of plants. Red cedar (Toona ciliata) and Coachwoods (Ceratopetalum apetalum) produce valuable timbers for furniture. The stunning Illawarra flame tree (Brachychiton acerifolius) is locally endemic as is the Illawarra plum (Podocarpus elatus), which provides bush tucker as well as timber for cabinet making.
Illawarra State Conservation Area
The southern most parcel of the Illawarra Escarpment State Conservation Area is located in the north west corner of Huntley. This is an area of national significance due to its biodiversity.
What is now the Illawarra State Conservation Area was formerly called the Illawarra State Recreation Area and was established on land donated by Australian Iron and Steel Pty. Ltd., a subsidiary company of BHP in 1980. These lands were recognised for their conservation value and were given to the people of NSW to provide recreational activities in an outdoor environment. In their submission to the West Dapto local environmental study, the National Parks and Wildlife Service stated that "the Service considers that the escarpment vegetation to be of considerable conservation value requiring protection by restrictive planning and development controls" (NPWS, 1983).
| Date | Event |
| --- | --- |
| 1820s | Cedar industry was at its peak |
| 1824 | George W. Paul granted 600 acres of land |
| 1842 | George Underwood Alley proposed construction of road to connect the tablelands to the coastal region. The route was to go up the escarpment behind what is present-day Huntley |
| 1859 | Avondale School first opened as a small private school in a building constructed of slabs with a shingle roof |
| 1861 | Avondale School became a National School and was rebuilt |
| 1918 | Avondale School closed due to falling student numbers |
| 1931 | Avondale School reopens |
| 1946 | Huntley Colliery opened as a small hand-worked mine |
| 1955 | Avondale school closed |
| 1966 | Huntley Colliery was the first Australian coal mine to reach an annual production of more than 1 million tons |
| 1980 | Illawarra State Recreation Area established on land donated by BHP. The southern most section is in Huntley |
| 1989 | Huntley Colliery closed and entire workforce retrenched |
| 1997 | Huntley Colliery site proposed for rehabilitation and redevelopment by current owners |
| 1998 | Huntley mine site was sold to the Huntley Group of Companies who named the reclamation and redevelopment project Huntley Heritage |
| 2002 | Southernmost distribution of the Illawarra Subtropical Rainforest, located in escarpment behind Huntley, is listed as an Endangered Ecological Community |
| 2003 | Huntley Heritage announces a vision for the 500 ha site which includes low density rural lots, and construction of sporting facilities, including an 18-hole golf course |
| 2005 | The name Huntley is officially assigned to the suburb by the Geographic Names Board of NSW |
| 2006 | Wollongong City Council to drive the implementation of the Illawarra Escarpment Strategic Management Plan |
| 2007 | Huntley is included in the West Dapto planning documents exhibited for public comment. Golfer Greg Norman designs $1 billion residential golf course for old Huntley Colliery site. |
Ali, Anne C. Illawarra Region Historic Buildings and Sites Illustrated Register (manuscript), Wollongong, 1980.
Wollongong City Council & McDonald McPhee Pty Ltd.,City of Wollongong Heritage Study. Wollongong, 1991.
Cousins, Arthur. The Garden of New South Wales: A History of the Illawarra & Shoalhaven Districts 1770-1900. Wollongong, Illawarra Historical Society, 1994.
Dowd, B.T. The First Five Land Grantees and their Grants in the Illawarra. Wollongong, Illawarra Historical Society, 1960.
Hagan, J. Wells, A. (ed.) A History of Wollongong. Wollongong, University of Wollongong Press, 1997.
Illawarra Coal, Huntley Colliery 1946 – 1989, viewed 11 September 2008, http://www.illawarracoal.com
Illawarra Images, Avondale Public School, Ann Ali Collection, viewed 11 September 2008, former Wollongong City Council website (no longer available).
Lindsay, Benjamin. Early Land Settlement in Illawarra (1804 - 1861). Wollongong, Illawarra Historical Publications. Originally published 1934; compiled & edited in 1994 by Michael Organ & A.P. Doyle.
McCaffrey, Frank, The History of Illawarra and its pioneers, Haberfield, NSW, John Sands for F. McCaffrey, 1922.
McDonald, W.G. Nineteenth Century Dapto. Wollongong, Illawarra Historical Society, 1976.
Mills, Kevin & Jakeman, Jacqueline. Rainforests of the Illawarra District. Jambaroo, NSW, Coachwood Publ., 1995.
New South Wales Department of Education Avondale Public School1859-1931 [manuscript], 1931.
New South Wales National Parks and Wildlife Service (NPWS) West Dapto, City of Wollongong, contribution to the local environmental study, 1983.
New South Wales National Parks and Wildlife Service (NPWS), viewed 11 Sept. 2008 http://www.nationalparks.nsw.gov.au/
Non-Indigenous Heritage Study West Dapto Release Area, New South Wales. Gordon, N.S.W., HLA-Envirosciences, 2006.
O'Malley, J.P. The Old Dapto Smelting Works. Wollongong, Illawarra Historical Society, 1950.
Southern Councils Group (NSW) Remnant Bushland Database, viewed 11 September 2008 http://www.southerncouncils.nsw.gov.au/vegetation/
Stewart, Alexander. Reminiscences of Illawarra (1809 – 1895), Wollongong, Illawarra Historical Publications, 1987.
Young, Frank. Old Pioneers Reminiscences of Illawarra (1830's – 1920's), Wollongong, Illawarra Historical Publications, 1989.