Feminist Reads
Wednesday 12 January 2022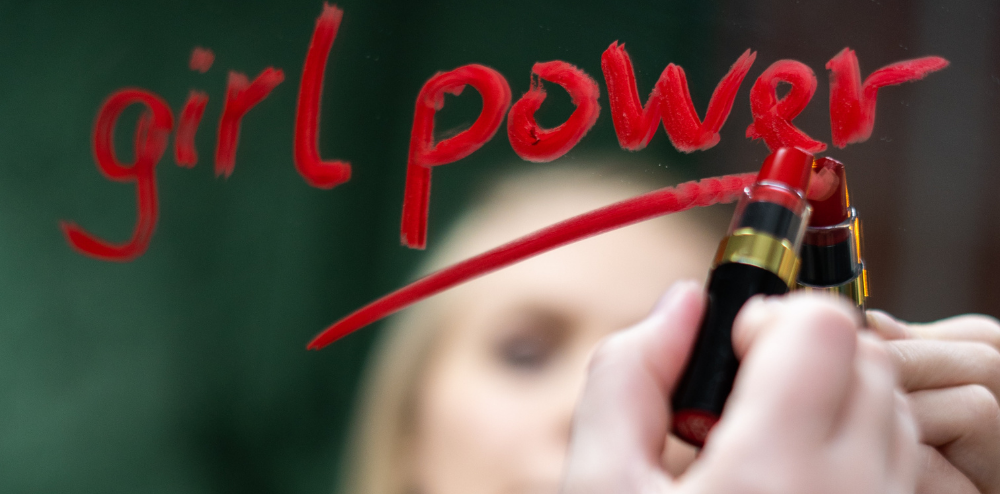 A selection of books we read in 2021 to ignite our inner feminists.
Girl, Woman, Other by Bernadine Evaristo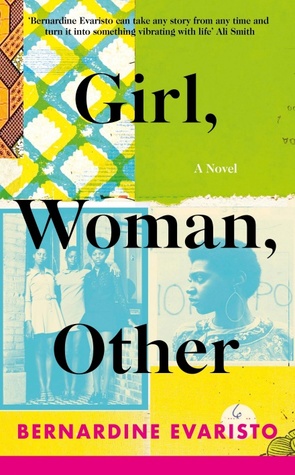 Teeming with life and crackling with energy — a love song to modern Britain and black womanhood
Girl, Woman, Other follows the lives and struggles of twelve very different characters. Mostly women, black and British, they tell the stories of their families, friends and lovers, across the country and through the years.
Joyfully polyphonic and vibrantly contemporary, this is a gloriously new kind of history, a novel of our times: celebratory, ever-dynamic and utterly irresistible.
Find Girl, Woman, Other in our catalogue
Guiding Lights: The Extraordinary Lives of Lighthouse Women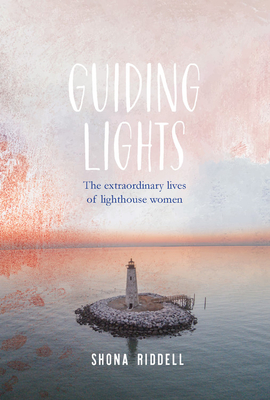 Women have a long history of keeping the lights burning, from tending ancient altar flames or bonfires to modern-day lighthouse keeping. Yet most of their stories are little-known.
Guiding Lights includes stories from around the world, such as the dramatic torching of Puysegur Point, one of New Zealand's most inhospitable lighthouses; the two caretakers living alone on Tasmania's wild Maatsuyker Island; the female keeper in charge of Cape Beale on Canada's Vancouver Island (the station receives visits from bears, cougars and wolves); several 'haunted' lighthouses in various US states with tragic tales; the despotic keeper on Clipperton Island, a tiny atoll far off the coast of Mexico; lighthouse accidents and emergencies around the world; and two of the world's most legendary lighthouse women: Ida Lewis (US) and Grace Darling (UK), who risked their lives to save others.
Find Guiding Lights in our catalogue
Homebody by Rupi Kaur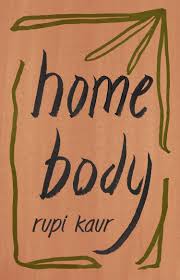 Rupi Kaur constantly embraces growth, and in home body, she walks readers through a reflective and intimate journey visiting the past, the present, and the potential of the self. home body is a collection of raw, honest conversations with oneself – reminding readers to fill up on love, acceptance, community, family, and embrace change. Illustrated by the author, themes of nature and nurture, light and dark, rest here.
i dive into the well of my body
and end up in another world
everything i need
already exists in me
there's no need
to look anywhere else
– home
Find Homebody in our catalogue
The Witches are Coming by Lindy West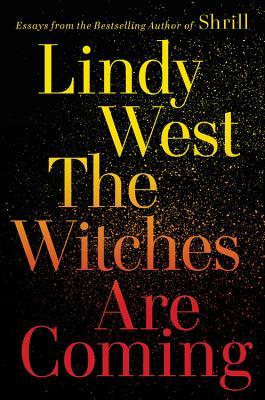 THIS IS A WITCH HUNT.
WE'RE WITCHES,
AND WE'RE HUNTING YOU.
From the moment powerful men started falling to the #MeToo movement, the lamentations began: this is feminism gone too far, this is injustice, this is a witch hunt. In The Witches Are Coming, firebrand author of the New York Times bestselling memoir and now critically acclaimed Hulu TV series Shrill, Lindy West, turns that refrain on its head. You think this is a witch hunt? Fine. You've got one.
In a laugh-out-loud, incisive cultural critique, West extolls the world-changing magic of truth, urging readers to reckon with dark lies in the heart of the American mythos, and unpacking the complicated, and sometimes tragic, politics of not being a white man in the twenty-first century. She tracks the misogyny and propaganda hidden (or not so hidden) in the media she and her peers devoured growing up, a buffet of distortions, delusions, prejudice, and outright bullsh*t that has allowed white male mediocrity to maintain a death grip on American culture and politics-and that delivered us to this precarious, disorienting moment in history.
Find The Witches are Coming in our catalogue
How Not to Be a Boy by Robert Webb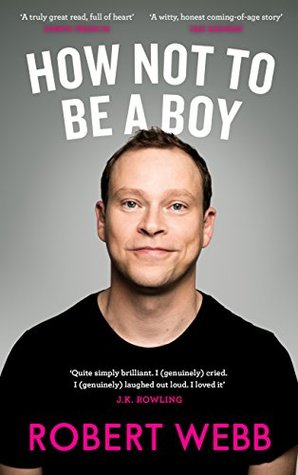 Rules for being a man:
Don't Cry; Love Sport; Play Rough; Drink Beer; Don't Talk About Feelings
But Robert Webb has been wondering for some time now: are those rules actually any use? To anyone?
Looking back over his life, from schoolboy crushes (on girls and boys) to discovering the power of making people laugh (in the Cambridge Footlights with David Mitchell), and from losing his beloved mother to becoming a husband and father, Robert Webb considers the absurd expectations boys and men have thrust upon them at every stage of life.
Hilarious and heartbreaking, How Not To Be a Boy explores the relationships that made Robert who he is as a man, the lessons we learn as sons and daughters, and the understanding that sometimes you aren't the Luke Skywalker of your life - you're actually Darth Vader.
Listen to Robert Webb narrate the audiobook on BorrowBox
The Octopus and I by Erin Hortle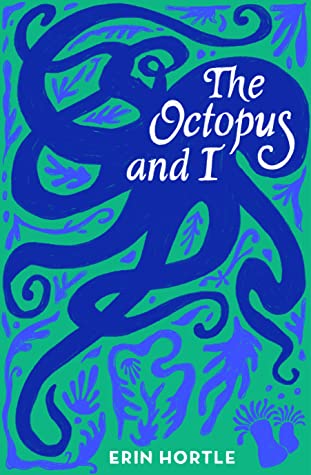 Lucy and Jem live on the Tasman Peninsula near Eaglehawk Neck, where Lucy is recovering from major surgery. As she tries to navigate her new body through the world, she develops a deep fascination with the local octopuses, and in doing so finds herself drawn towards the friendship of an old woman and her son. As the story unfolds, the octopuses come to shape Lucy's body and her sense of self in ways even she can't quite understand.
The Octopus and I is a stunning debut novel that explores the wild, beating heart at the intersection of human and animal, love and loss, fear and hope.
Find The Octopus and I on our catalogue
Summerwater by Sarah Moss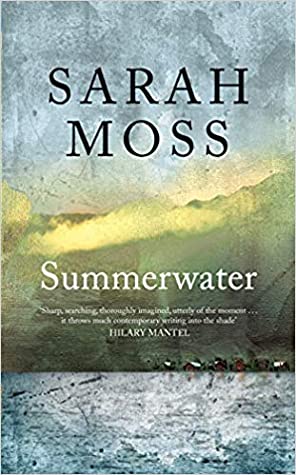 On the longest day of the summer, twelve people sit cooped up with their families in a faded Scottish cabin park. The endless rain leaves them with little to do but watch the other residents.
A woman goes running up the Ben as if fleeing; a retired couple reminisce about neighbours long since moved on; a teenage boy braves the dark waters of the loch in his red kayak. Each person is wrapped in their own cares but increasingly alert to the makeshift community around them. One particular family, a mother and daughter without the right clothes or the right manners, starts to draw the attention of the others. Tensions rise and all watch on, unaware of the tragedy that lies ahead as night finally falls.
Read the eBook on BorrowBox
The Lost Village by Camilla Sten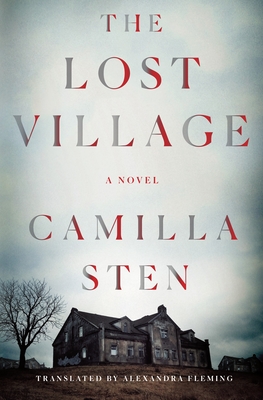 The Blair Witch Project meets Midsommar in this brilliantly disturbing thriller from Camilla Sten, an electrifying new voice in suspense.
Documentary filmmaker Alice Lindstedt has been obsessed with the vanishing residents of the old mining town, dubbed "The Lost Village," since she was a little girl. In 1959, her grandmother's entire family disappeared in this mysterious tragedy, and ever since, the unanswered questions surrounding the only two people who were left—a woman stoned to death in the town center and an abandoned newborn—have plagued her. She's gathered a small crew of friends in the remote village to make a film about what really happened.
But there will be no turning back.
Not long after they've set up camp, mysterious things begin to happen. Equipment is destroyed. People go missing. As doubt breeds fear and their very minds begin to crack, one thing becomes startlingly clear to Alice:
They are not alone.
They're looking for the truth…
But what if it finds them first?
Find The Lost Village in our catalogue
Madam by Phoebe Wynne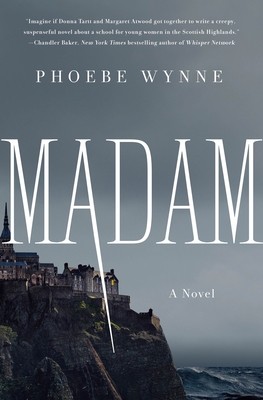 A darkly feminist, modern gothic tale pitched against a haunting backdrop, and populated by an electrifying cast of heroines
For 150 years, high above rocky Scottish cliffs, Caldonbrae Hall has sat untouched, a beacon of excellence in an old ancestral castle. A boarding school for girls, it promises that the young women lucky enough to be admitted will emerge "resilient and ready to serve society."
Into its illustrious midst steps Rose Christie: a 26-year-old Classics teacher, Caldonbrae's new head of the department, and the first hire for the school in over a decade. At first, Rose is overwhelmed to be invited into this institution, whose prestige is unrivaled. But she quickly discovers that behind the school's elitist veneer lies an impenetrable, starkly traditional culture that she struggles to reconcile with her modernist beliefs—not to mention her commitment to educating "girls for the future."
It also doesn't take long for Rose to suspect that there's more to the secret circumstances surrounding the abrupt departure of her predecessor—a woman whose ghost lingers everywhere—than anyone is willing to let on. In her search for this mysterious former teacher, Rose instead uncovers the darkness that beats at the heart of Caldonbrae, forcing her to confront the true extent of the school's nefarious purpose, and her own role in perpetuating it.
Find Madam in our catalogue