NAIDOC Week reads
Wednesday 7 July 2021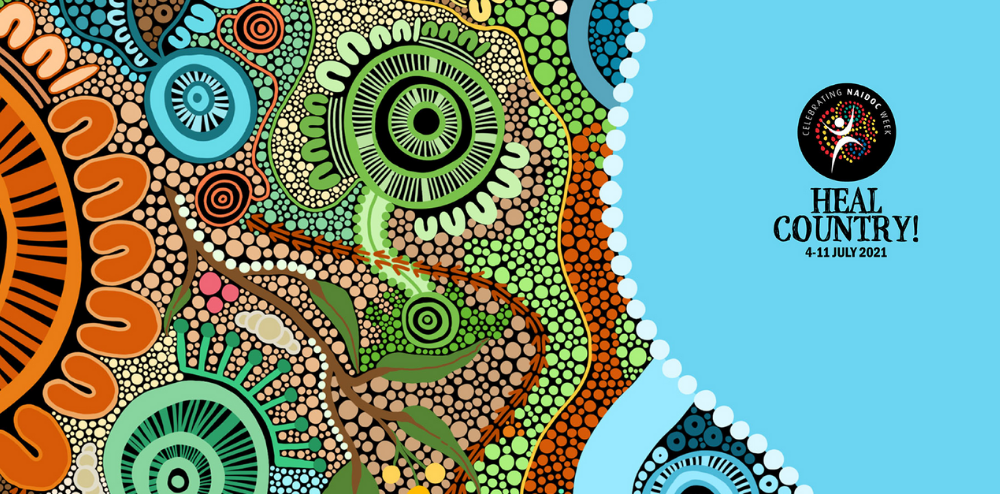 We've got your NAIDOC Week reading sorted! Below are a selection of First Nations titles that fit with this year's NAIDOC Week theme of 'Heal Country!' Not only are the titles from IndyReads free with your library card details, but they're a collection of diverse reads available in both ebook and eaudiobook formats. With special consideration given to Australian authors, this online library is created by the State Library of NSW and accessible anytime, anywhere.
Download the app on your Android or Apple phone or tablet, or simply visit https://indyreads.libraries.nsw.gov.au/ to get started!
Here are our NAIDOC Week 'Heal Country!' selections:
The Oldest Foods on Earth by John Newton
'This is a book about Australian food, the unique flora and fauna that nourished the Aboriginal peoples of this land for over 50 000 years. It is because European Australians have hardly ever touched these foods for over 200 years that I am writing this book.' We celebrate cultural and culinary diversity, yet shun the foods that grew here before white settlers arrived. We love superfoods from remote, exotic locations, yet reject those that grow in our own land. In this, the most important of his books, John Newton boils down these paradoxes by arguing that if we are what you eat, we need to eat different foods, foods that will attune us to the this land.
Find The oldest foods on earth on IndyReads.
Macquarie Atlas of Indigenous Australia, second edition
This second edition of the award-winning Macquarie Atlas of Indigenous Australia opens a window onto the landscape of Australian Aboriginal and Torres Strait Islander lives, from over 60,000 years ago to the present time.

An atlas visually represents patterns of human activities in space and time. The maps, which form the core of the book, are supplemented by explanatory text and numerous diagrams, photographs and illustrations, including Indigenous artworks.

Each chapter has been extensively revised and updated by one or more experts in their field, under the general editorship of Bill Arthur and Frances Morphy of the Centre for Aboriginal Economic Policy Research at the Australian National University.
Find Macquarie Atlas of Indigenous Australia on IndyReads.
Speaking From the Heart : stories of life, family and country by Sally Morgan
Eighteen Aboriginal Australians from across the country share powerful stories that are central to their lives, family, community, or country. The stories provide a very personal picture of the history, culture, and contemporary experience of Aboriginal Australia.
Find Speaking From the Heart on IndyReads.
The Last of the Nomands by W J Peaseley
Warri and Yatungka were believed to be the last of the Mandildjara tribe of desert nomads to live permanently in the traditional way. Their deaths in the late 1970s marked the end of a tribal lifestyle that stretched back more than 30,000 years.
The Last of the Nomads tells of an extraordinary journey in search of Warri and Yatungka.
Find The last of the nomads on IndyReads.
Heartsick for Country : stories of love, spirit, and creation by Sally Morgan
The stories in this anthology speak of the love between Aboriginal peoples and their countries. They are personal accounts that share knowledge, insight and emotion, each speaking of a deep connection to country and of feeling heartsick because of the harm that is being inflicted on country even today, through the logging of old growth forests, converting millions of acres of land to salt fields, destruction of ancient rock art and significant Aboriginal sacred sites, and a record of species extinction that is the worst in the world.
Find Heartsick for Country on IndyReads.
Want to find more great First Nations titles? Try searching for words such as 'Aboriginal', 'First Nations' or 'History of Australia'. Visit IndyReads to start finding more great reads today!