Friday fast five: Practice looking at art
Friday 2 June 2023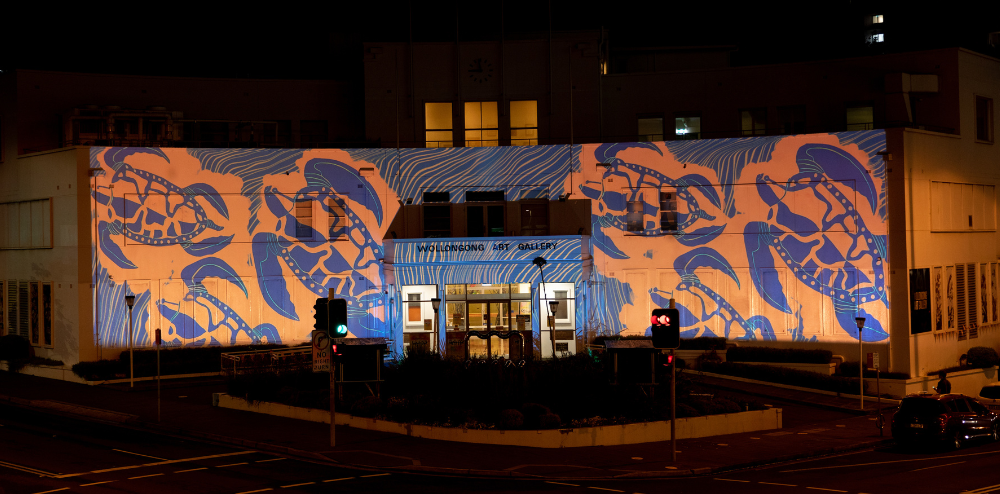 Image: In 2022, we projected artworks from the Wollongong Art Gallery collection onto the building as part of the Luminous Festival.
Have you ever looked at a piece of art and thought… 'I just like this', 'I don't know', or perhaps even, 'I HATE this'?
We all have different responses to art and that's a good thing. Plus, not all art is in galleries, either.

That's why this Friday Five celebrates public art that is found across the city in our parks, on our buildings and in other community-focussed spaces. Next time you see one of these works, we encourage you to take a moment and use these tips and tricks to get in touch with your creative side.

These five simple tips will help you improve your art analysis skills, will have you talking and reviewing art like a connoisseur, and evaluating art beyond just an instant reaction.
1. Look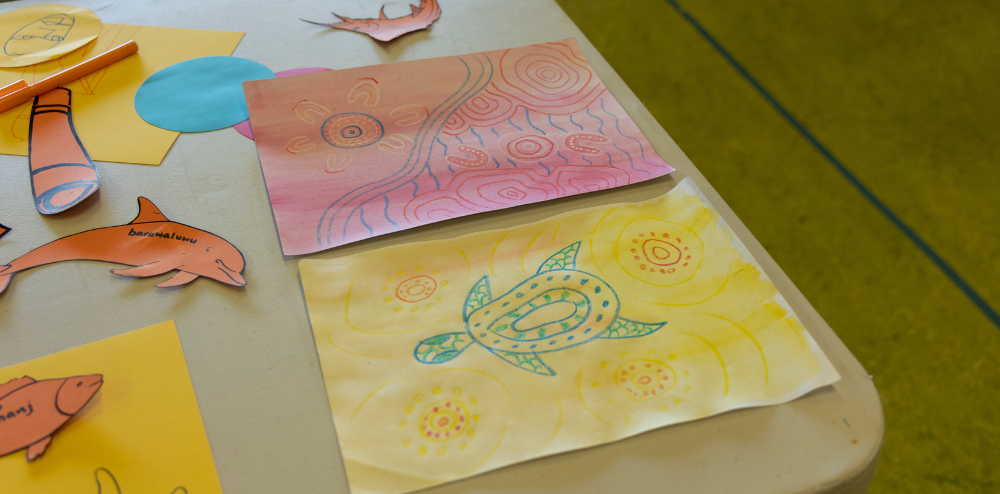 Image: Check out the Nandhi Ngara banners in the Crown Street Mall. The banners feature artworks from local students.
The is obvious but it's one that gets overlooked, especially in art galleries where we can often rush from one artwork to another. Instead take a moment to give the artwork a good look. Pay attention!
Ask yourself, "What do I see? What do I notice first? What details are less noticeable?".
2. Describe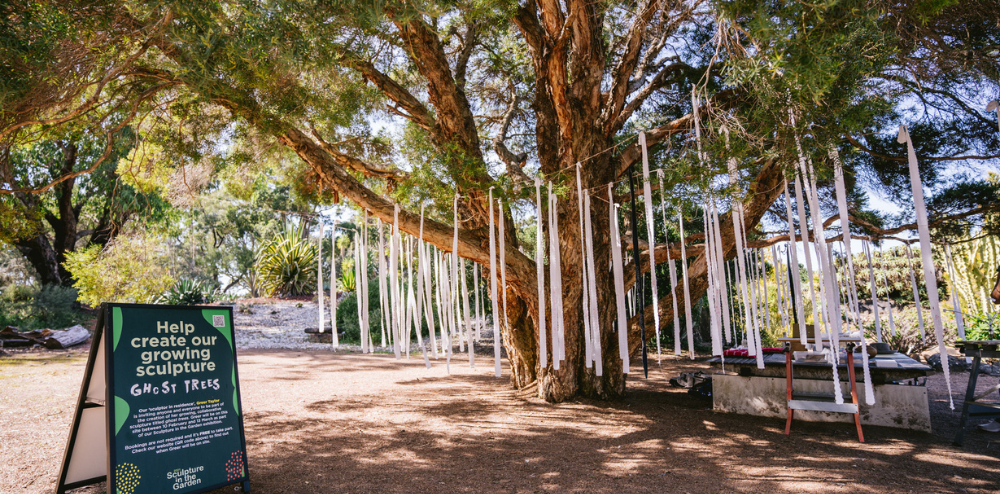 Image: 'Ghost Trees' installation by Greer Taylor at the Wollongong Botanic Garden in 2021.
This next step is best done with a friend. Take a moment to describe everything you see. This is different to the first step of "Looking" as it's asking you apply meaning to what you see.
For example, if you're looking at a painting of an ocean, don't just say "I see waves". Describe the artwork in detail. "It looks like a stormy night out at sea," may be more accurate.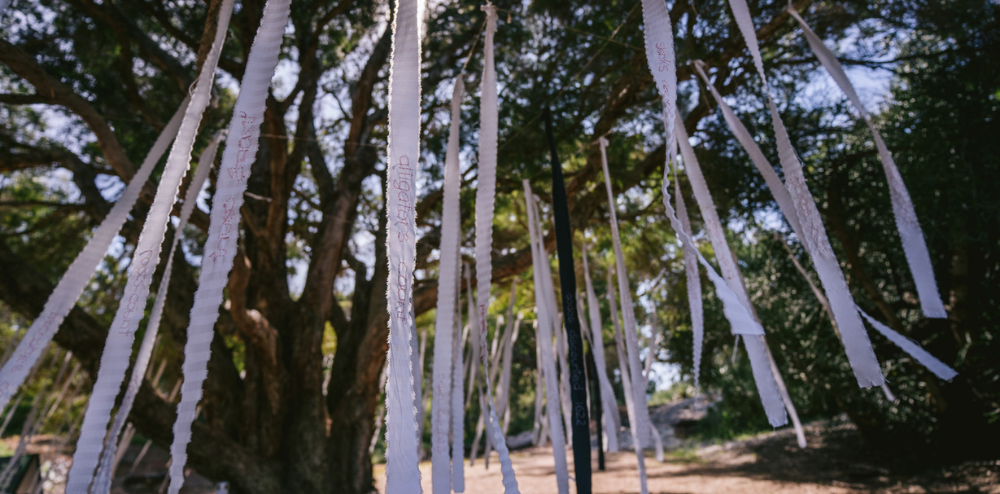 Image: Some artworks like 'Ghost Trees' are only temporary. This artwork an ephemeral artwork installed in the Wollongong Botanic Garden in 2021.
3. Think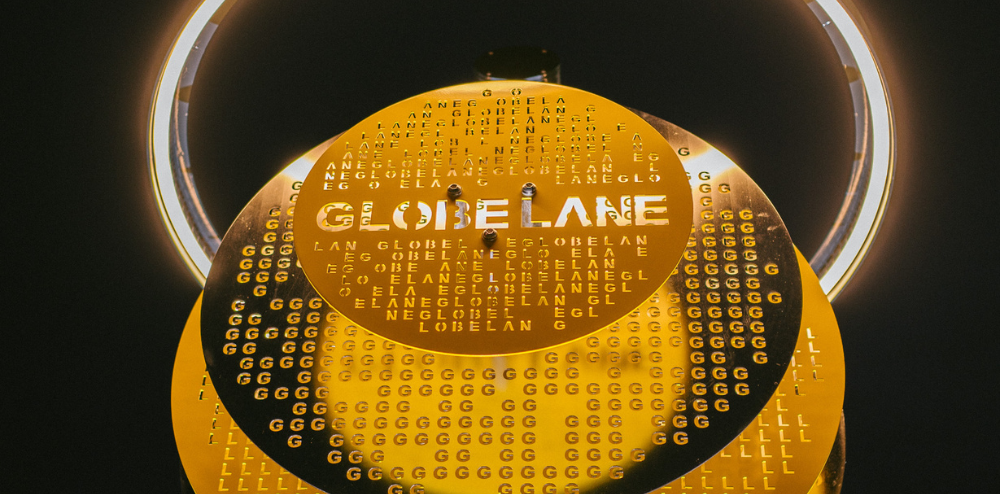 Image: The new art installation and signage at Globe Lane was created by Sydney-based research and design practice Office Feuerman. They took inspiration from Globe Lane's rich history in crafting the design.
Now that you've looked and described, it's time to think about the possible meaning of the artwork. Remember, this is completely up to interpretation. Your meaning will be different to someone else's and that's ok. There's no wrong answer.
Not sure where to start? Sometimes we can find meaning by learning more about the context of an artwork. Where is it located? Does that change the meaning? Or will learning more about the artist's background help us understand the work?
4. Connect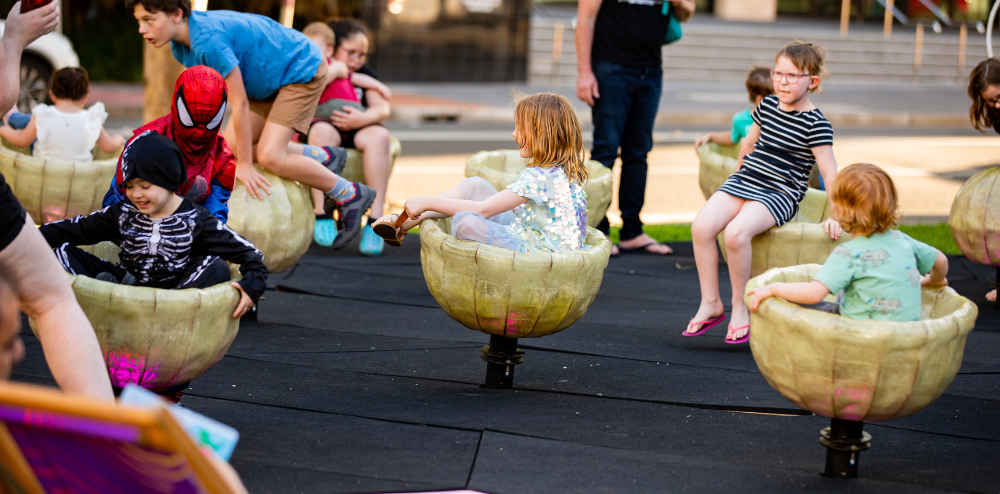 Image: Some art encourages us to interact and play with it. 'HEXADECA' sensor activated music installation by Pulsing Heart visited Wollongong in 2022 for the Luminous Festival.
Now it's time to bring your thoughts and emotions into focus. This is the chance to connect with how an artwork makes you feel. Do you feel energetic, uneasy, happy or some other emotion?
What was your original feeling when you first saw it? Has that changed as you interacted with the artwork? Again, there are no wrong answers!
5. Share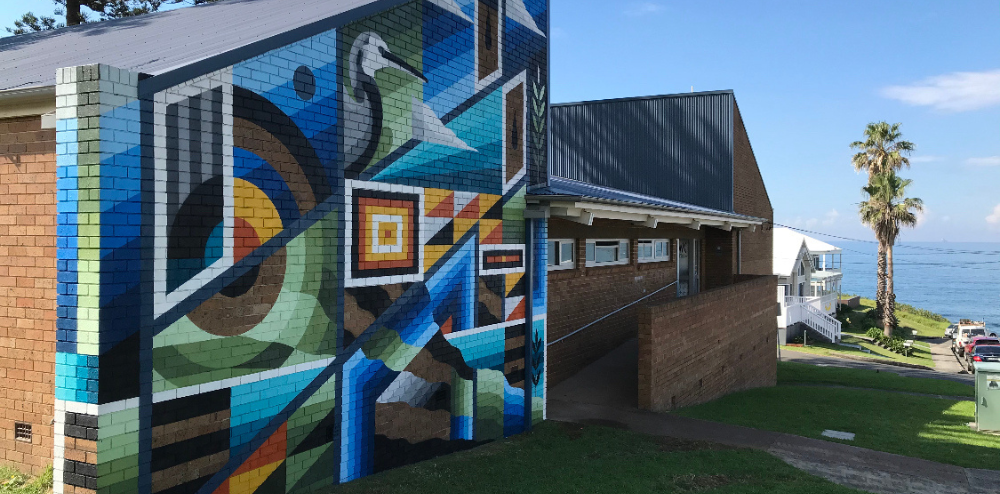 Image: Mural by Bradley Eastman (aka Beastman) at Coledale Community Centre. The mural was based on a poem written by a local artist. See here to listen the poem and learn more about the artwork.
Finally, it's time to share your thoughts with someone else. Have a chat with a friend about a public artwork. Discover if you both see the same things. You might not but talking about your different opinions can be a lot of fun.
We all see the world differently, and this shows in how we respond to art. Whenever you can, be curious. Perhaps you'll find a whole new way of looking at an artwork.
Read more about Council's approach to Public Art by downloading the 'Animating Wollongong – Public Art Strategy 2022-2032'.