It's game on for Beaton Park Tennis Courts upgrade
Friday 2 June 2023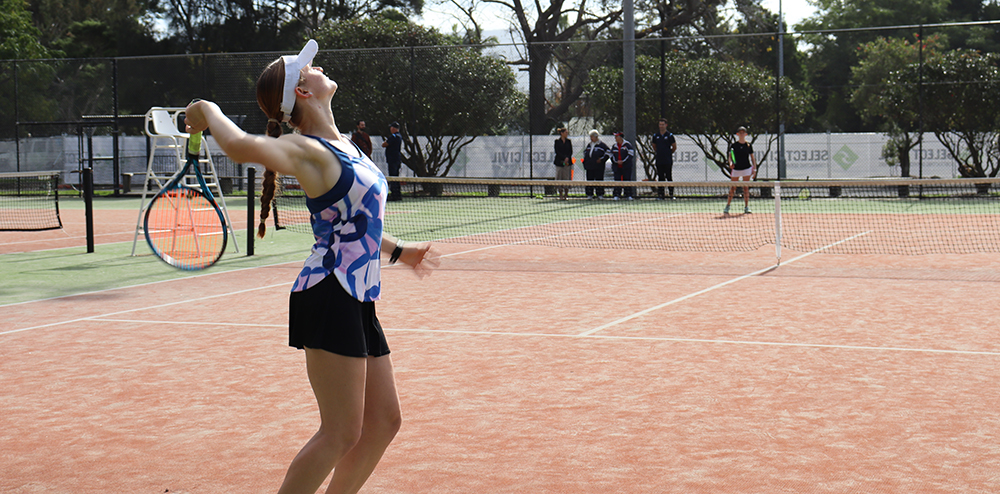 Wollongong is one step closer to boasting eight International Tennis Federation-standard acrylic hard courts, with the start of work to upgrade Beaton Park into a Regional Tennis Hub.
The major project will see the construction of 14 new courts, including 8 international standard courts, two community acrylic hard courts, and four synthetic grass community courts.
There will also be new shade structures and spectator seating, new floodlighting, pathways and soft landscaping.
"This is a real milestone for our tennis-loving community and something we should all be very excited about,'' Wollongong City Lord Mayor Councillor Gordon Bradbery said.
"The work is starting on one of the city's major projects for the year, and something that will offer improved opportunities to tennis players of all levels. Plus, it gives Wollongong the opportunity to be able to pitch to have elite tennis events held at this facility.
"We have a sport-loving community here in this city and I am sure this step will be a welcome one. It's a great addition to our existing sports assets and infrastructure as Council continues to address the demand and need with so many diverse sports enjoyed by Wollongong residents – from petanque to netball, beach volleyball to lawn bowling and, of course, tennis.''
Council consulted with specialist tennis master-planning consultant, Sport Dev, Tennis NSW and local tennis groups through the design phase.
The final plan for the upgrade was also influenced by broader community consultation with the original plan tweaked to incorporate community feedback about access pathways that ultimately makes it easier to move between the courts. We've also included bubblers in the final design.
Council is grateful for the support of the Federal Government, NSW State Government, and Tennis NSW for their financial contribution towards the project.
"Upgrades like this take a significant investment from Council, and we are so appreciative to the Federal and State Governments, along with Tennis NSW, who understood and supported our long-term plan for the site and have contributed funds towards the overall project to help make it happen,'' Wollongong City Council General Manager Greg Doyle said.
"In all we do, we're focussed on delivering the best for our community and ensuring Wollongong is a great lifestyle city. Part of that is offering people great spaces to exercise and socialise in, as well as be in a position to attract high-calibre events and competitions to our city.''
NSW Minister for Sport Steve Kamper said world class facilities have the ability to bring the community together and inspire the next generation of athletes to get out and get active by removing barriers to participation.
"Everyone, from the grassroots to the elite level, will have a place at the new and improved Beaton Park Tennis courts. More people will have the opportunity to participate as the facility will be fully accessible and provide multi-purpose courts to cater not just for professional and amateur tennis players but all members of the tennis community."
Tennis NSW CEO Darren Simpson said the start of works at Beaton Park was an exciting milestone for the city.
"Tennis NSW is extremely pleased to be working in partnership with Wollongong City Council to realise this important project for tennis in the Illawarra, an important project for tennis in NSW. We thank all key stakeholders for their vision and support that has meant all levels of Government have contributed financially to the project," Mr Simpson said.
"Wollongong is a tremendous destination to visit and with facilities such as this, we hope to bring international, state and regional content to the area on a regular basis and with it generate the interest locally that propels participation and all the social, health and economic benefits associated.
"Having access to grand slam surfaces and quality venues such as this will help develop the next Ash Barty's and talent like Alex de Minaur and Jordan Thompson who have come up from NSW."
The upgrade to the facility is expected to take 15 months to complete the whole tennis court upgrade and relocation project with works being staggered to allow for some of the tennis courts to remain operational during construction. While the work is underway, the Tennis Club and ProShop will remain open.
Stage two of the Tennis Court Precinct works will be delivered as part of a future program of works for the Beaton Park Regional Precinct Masterplan and will see the creation of a new car park, access road, player facilities and control room.
At times during the project traffic control will be in place around the Beaton Park precinct and we ask that drivers, cyclists and pedestrians follow their directions and advice for the safety of everyone in the area.
This project is funded through the Federal Government's Local Roads and Community Infrastructure Grant, the NSW Government Building Better Regions Fund, Greater Cities Sport Facility Fund 2020-21, NSW ATP Cup Tennis Legacy Fund and Wollongong City Council.