Council supports public-facing staff in wearing masks
Wednesday 5 August 2020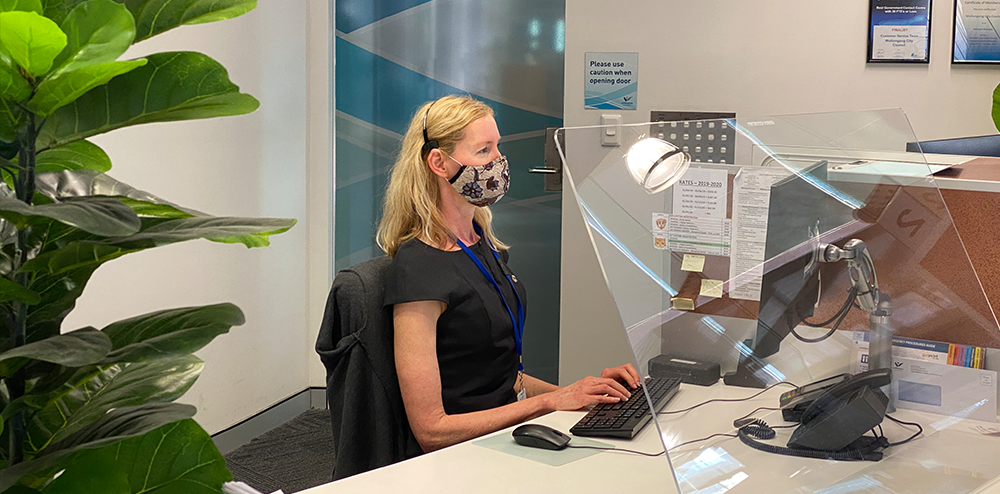 From today, Wednesday 5 August 2020, members of the public using our indoor facilities like our libraries and leisure centres or Customer Service Centre may be greeted by staff wearing protective face masks.
We're making masks available and facilitating mask-wearing for indoor staff who have face-to-face contact with community members. Supporting our staff in their choice to wear masks is part of our focus on protecting the health, wellbeing and safety of our staff and volunteers, their families and our community. Staff who aren't working indoor and on frontline services, also have the option to wear their own masks.
The change follows updated advice from NSW Health on the use of face masks in public settings and, in particular, the recommendation that indoor, customer-facing roles wear face masks.
"There have been many conversations in the community and the media about the wearing of face masks and the how this can help stop the spread,'' Wollongong City Acting Lord Mayor Councillor Tania Brown said.
"We're supporting our frontline staff who have direct contact with community members in an indoor space in their choice to add mask-wearing to their existing safety measures. This is in addition to social distancing, and the purpose-build Perspex screens we've installed on customer service counter areas.
"We all need to do our bit to help reduce the risk and the spread of Coronavirus. We know washing hands, social distancing and staying home if you're unwell are essential must-do's. The masks are the next step.''
Staff who may wear masks include our librarians, leisure centre staff, Customer Service staff, social support and community transport staff and selected members of our certification, regulation and enforcement teams.
"We've looked at our staff whose work puts them at the highest risk and we're supporting their option to wear face masks. Of course, in line with NSW Health advice everyone should consider wearing a mask when they're out and about so that we can work together to protect everyone in our community from this terrible virus,'' Cr Brown said.
"If everyone does the right thing and follows the health advice, we can support one another and we will all be much better off.''
Note:
If you want to wear a face mask NSW Health has advice on correct fit and use including this video.