The iconic Austinmer Beach is a popular place for locals and visitors. It has two rock pools at the southern end of the beach and a beach pavilion. A play area and local shops are nearby.
Location
Lawrence Hargrave Dr, Austinmer
Get directions and check popular times on Google Maps.
Patrol hours
Patrolled 9am - 6pm daily
View more information on BeachSafe.
Beach safety
Stay safe on our beaches - visit our
Beach Safety page
before you hit the sand.
Accessibility Information
Beach wheelchair
Free beach wheelchairs can be booked for use during patrol hours. Use the button below to make a request.
We can't guarantee to meet all requests, but we'll do our best to get you on the beach at your preferred time and location.
Please read the Beach Wheelchair Hire Agreement PDF, 104.83 KB before you make a request.
Beach matting
Please note: beach matting is currently unavailable until further notice following recent extreme weather. We will reinstall the matting when conditions are suitable.
Beach matting between the concourse and the waterline is available at this location during patrol hours. Please note, matting may be unavailable during and shortly after extreme weather.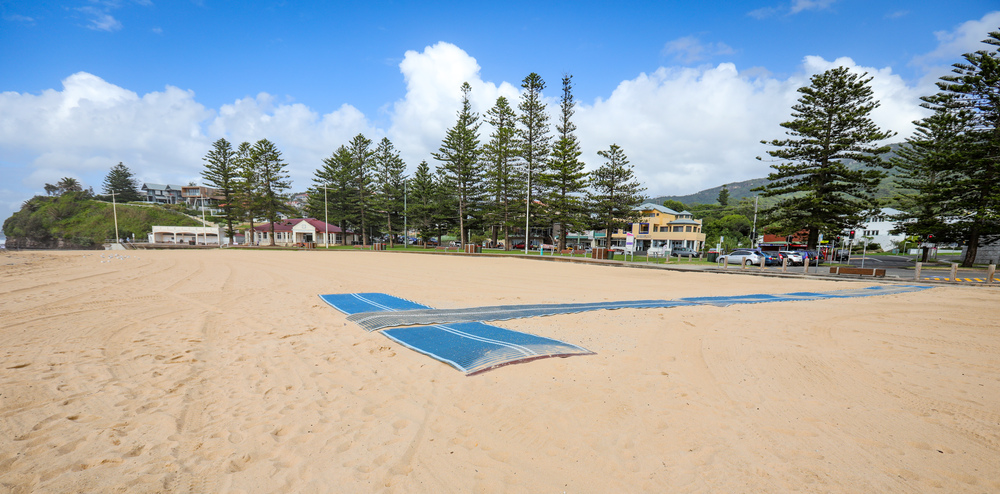 Two accessible parking bays are available in the car park next to the beach. Access is off Lawrence Hargrave Drive.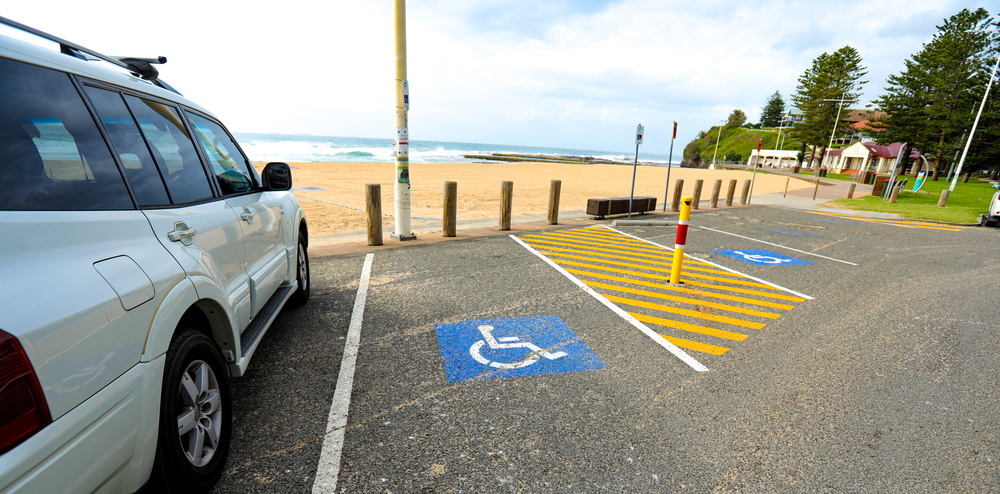 There is a concourse along the length of the beach, which can be accessed from the accessible parking bays.
Accessible facilities are open 24 hours in the Austinmer Beach Pavilion at the southern end of the beach.
Facilities include a shower, toilet, adult change table and hoist. An MLAK key is needed to use the hoist.
Family showers are also available in the male and female amenities of the Pavilion.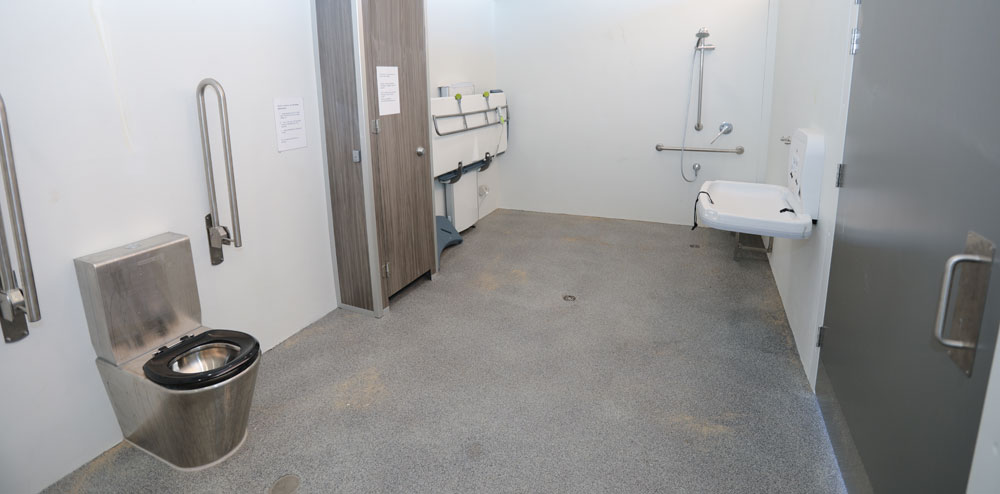 Picnic areas and seating
Picnic tables shaded by large pine trees are available next to the beach concourse.
There are several bench seats along the concourse.
Food and drink
There are several food businesses, including cafes and takeaways, on the main road opposite the beach.
Pool
Austinmer Rock Pool features two separate pools, and is located at the southern end of the beach. This is a tidal pool and may be difficult to use during high tides.
Playground
The beach and car park are close to a very busy main road.
This area can be crowded, particularly on weekends. Parking may also be difficult at busy times.
We welcome feedback from people with disability and their carers about your experience accessing our beaches.
Your feedback can help us find and fix problems, or plan for better access in future.