Port Kembla beach is a popular location south of Wollongong. It's next to an Olympic-sized saltwater swimming pool.
Location
Olympic Blvd, Port Kembla
Get directions and check popular times on Google Maps.
Patrol hours
Patrolled 9am - 6pm daily
View more information on BeachSafe.
Beach safety
Stay safe on our beaches - visit our
Beach Safety page
before you hit the sand.
Accessibility information
Beach wheelchair
A beach wheelchair is available to use at this beach during patrol hours. To book please call (02) 4227 7268.
People using beach wheelchairs must be accompanied by a carer.
Accessible parking spaces are available near this beach at:
the car park near the pool, off Olympic Boulevarde.
the Surf Club car park, off Cowper Street.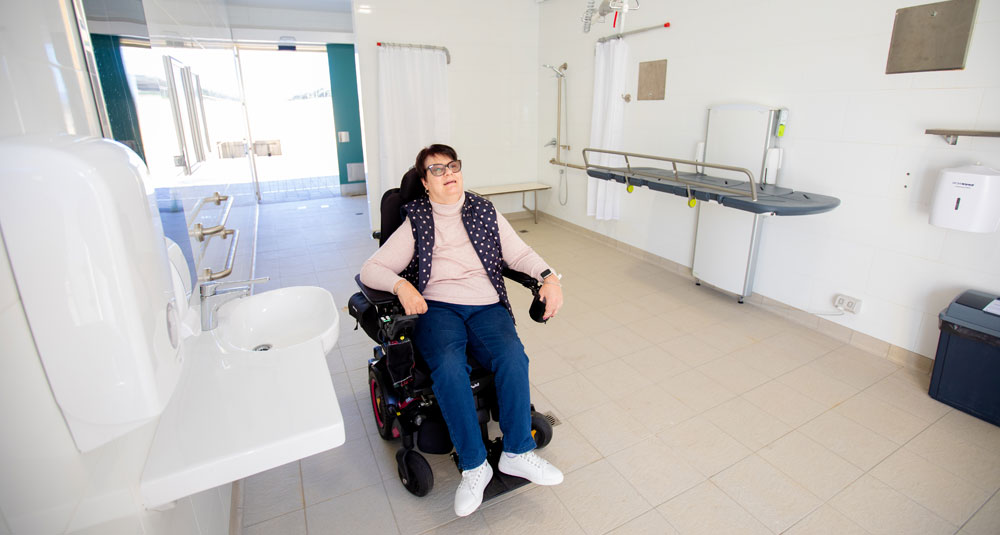 There is a 'Changing Places' Accessible Adult Change Facility available at the Port Kembla Pool building. This includes:
Adult-sized adjustable change table
A ceiling hoist which covers the whole room to support access to the toilet and change table
A 'Peninsula' type toilet with moveable handrails either side to allow a carer on each side to assist
Space for two carers and a person with disability
Hot water.
You can access this facility two ways:
24 hours a day, 7 days a week with a MLAK key, entering from the beach side of the building; or
During pool opening hours from within the pool area, using a MLAK key or by asking pool staff for access.
Picnic areas
There are picnic shelters near the northern end of the beach, opposite the entry to the pool.
Food and drink
There is a kiosk at Port Kembla Pool.
Pool
Port Kembla Pool is an Olympic-sized saltwater pool located at the northern end of the beach. It includes a beach-style entry for easy access and has accessible facilities.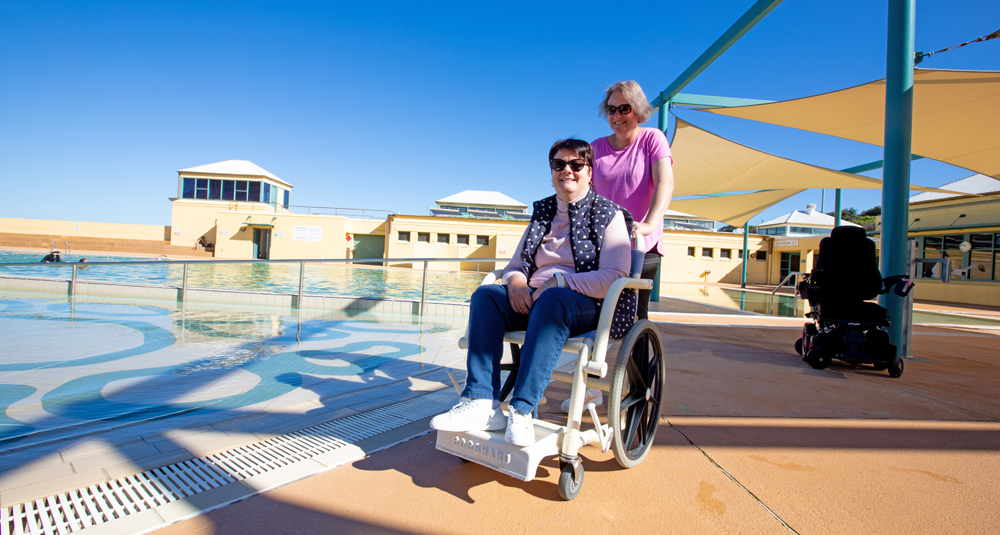 Playground
King George V Playground is across the road from the pool and northern end of the beach. There are accessible parking spaces in the car park next to the playground.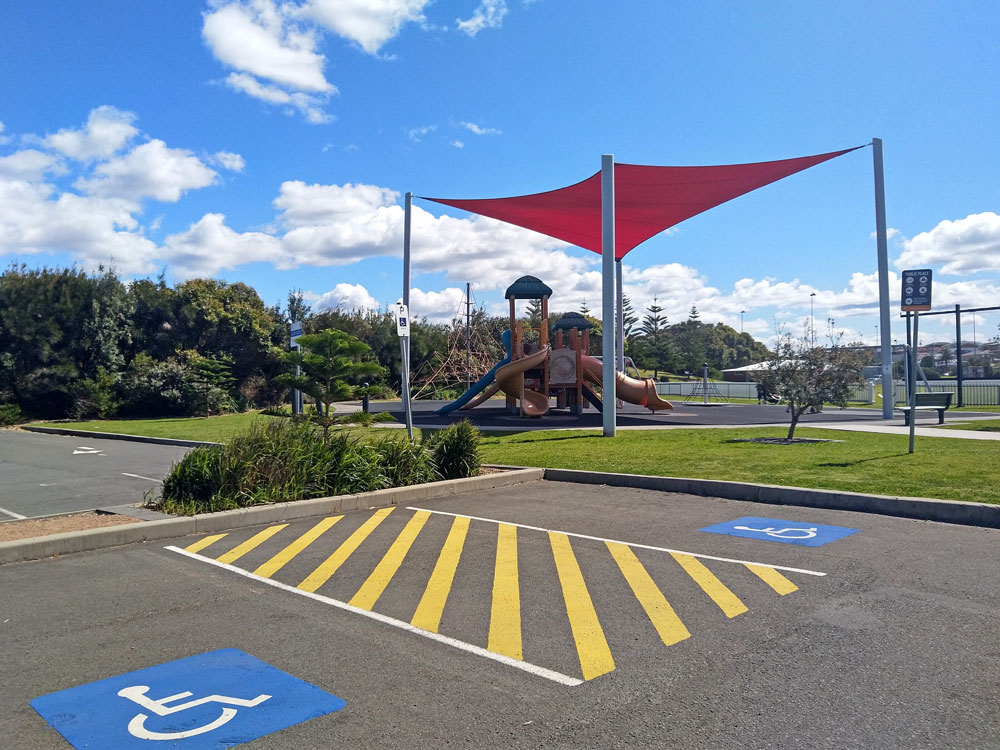 We welcome feedback from people with disability and their carers about your experience accessing our beaches.
Your feedback can help us find and fix problems, or plan for better access in future.