Get involved!
If you're a local business owner, now is the time to get involved! We Shop the Gong shows our locals how they can support local businesses like yours.
Four easy ways to get involved
We've made it easy to get your hands on our eye-catching We Shop the Gong graphics, so you can join the campaign quickly and easily. Download our graphics templates here, and then:
Add a digital banner to your website.
Create an instant social media graphic with our easy online generator and upload it to your own social channels.
Print a sign or poster for your business window, or display it on your counter top.
This is your change to get your business, and your story, in front of new customers. Make sure you're involved by tagging the We Shop the Gong social channels, and using #weshopthegong
Help the community get to know the real faces, places and stories behind your business. How did you get started? What makes your products or services unique? How can they help you right now?
Submit your story and an image at the bottom of this page for your chance to be shared on our website or social media channels.
Grab easy graphics + merch
Try out the easy custom graphics generator, or head to the toolkit to download posters, social graphics and more.
Submit your story
Help our community get to know the real stories behind local business. Share your passion, your news, or your COVID experience.
We'll share selected stories to our social channels, and this website.
Get the word out
Get seen! Tag us on Instagram and Facebook when you post about your business: @weshopthegong and #weshopthegong.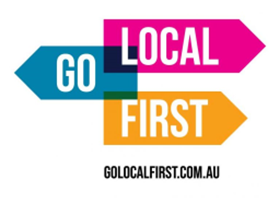 Stay up to date
Subscribe here to get campaign news straight to your inbox.