Wollongong Art Gallery removes Sredersas plaque
Friday 24 June 2022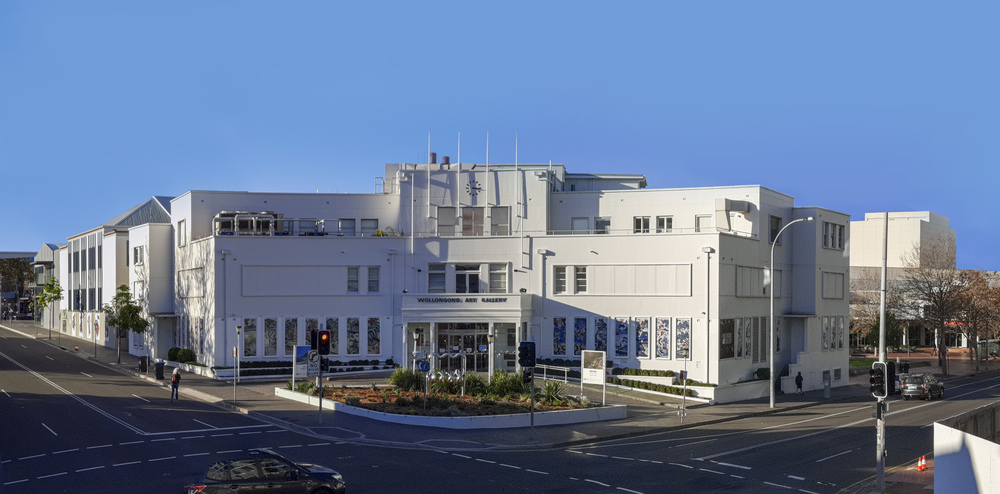 Wollongong City Council has removed a naming plaque from within Wollongong Art Gallery in acknowledgement to the recent confirmation that Bob Sredersas, who gifted the city 100 artworks, is a Nazi collaborator.
The step is one of a series of measures Council has, and will continue to, introduce in response to a comprehensive report by Sydney Jewish Museum's Resident Historian Emeritus Professor Konrad Kwiet on Sredersas. Council commissioned the report after allegations were made earlier this year about Sredersas' past during World War II, before he moved to Wollongong in 1950.
See: Wollongong City Council statement on the Sredersas Report
In addition to the removal of the naming plaque within the Burelli Street building, Council will also update the Gallery's website to reflect the new information about Sredersas' past, update the online collection catalogue's explanatory note, and review items within Wollongong City Libraries' local studies collection which are connected to Sredersas.
"We want to get this process right and I'm very appreciative of the time the Sydney Jewish Museum and the NSW Jewish Board of Deputies have offered us, as well as the expertise of Professor Kwiet, as they have supported Council to work through this process correctly and respectfully,'' Wollongong City Lord Mayor Councillor Gordon Bradbery AM said.
"We now have an altered perception of Sredersas and his life before he came to Australia. It's important that we are transparent about what we have learnt, and share what we know with our community and Gallery visitors, as well as those from further afield who are interested in our Gallery and modern history.''
Wollongong City Council General Manager Greg Doyle said he welcomed facilitating an opportunity for Professor Kwiet to present his findings to Council.
"Knowledge is a powerful tool, and we should never shy away from the opportunity to learn more about our past. I can assure our community that this has been a valuable learning process and one that will continue beyond reviewing Professor Kwiet's comprehensive report,'' Mr Doyle said.
"We are keen to be proactive and address this new this chapter in our Gallery's history. In the short-term, our focus is on updating the Gallery's website and our online collection's catalogue with information that reflects our new knowledge. We will continue to work with the Jewish Museum as we do this, and also develop a sensitive and appropriate way to acknowledge items from the Sredersas donation should they be used in future exhibitions.
"Council will also facilitate conversations between the Sydney Jewish Museum and the Department of Education on opportunities for younger members of our community to learn more about the history of the Holocaust and the experiences of the survivors.''