Thirroul Beach is a short walk from the largest town centre in our city's north. It includes a kiosk and is next to an Olympic-sized saltwater pool.
Location
The Esplanade, Thirroul
Get directions and check popular times on Google Maps.
Patrol hours
Patrolled 9am - 6pm Mon to Sat, 10am - 5pm Sun and public hols
View more information on BeachSafe.
Beach safety
Stay safe on our beaches - visit our
Beach Safety page
before you hit the sand.
Accessibility information
Beach wheelchair
A beach wheelchair is available to use at this beach during patrol hours. To book please call (02) 4227 7268.
People using beach wheelchairs must be accompanied by a carer.
Beach matting
Beach matting is available at this beach during patrol hours. Please talk to the Lifeguards or Lifesavers if you need assistance.
Accessible parking spaces are available near this beach:
Two spaces near the playground
Two spaces at the southern end of the beach.
There is a concourse along the length of the beach which is easily accessed from the parking bays.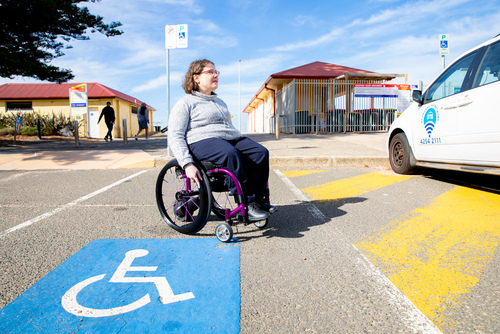 Accessible toilets and showers are available near Thirroul Beach at these locations:
Thirroul Beach Pavilion (pictured below), open in daylight hours
Thirroul Pool during pool opening hours
Onsite cafe (within the Pavilion).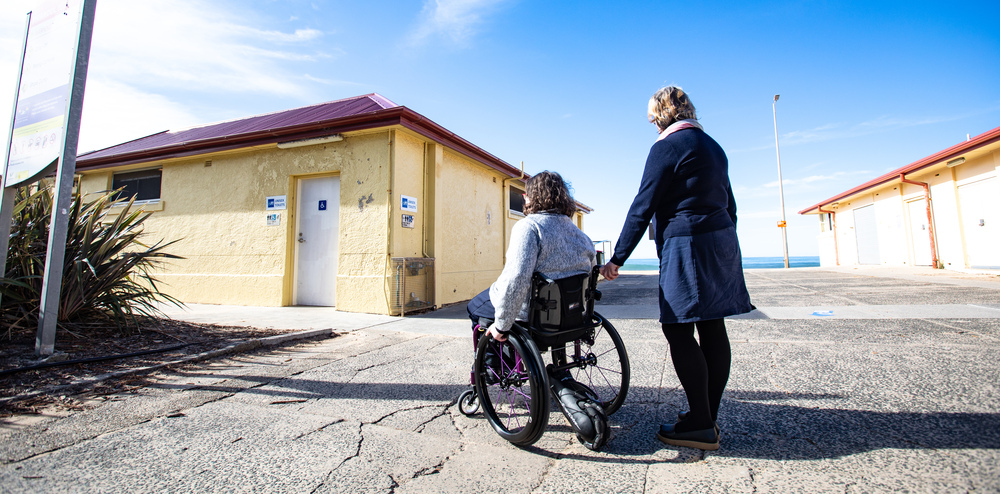 Water
A wheelchair-accessible water bubbler is available on the concrete area between the beach and the shared pathway.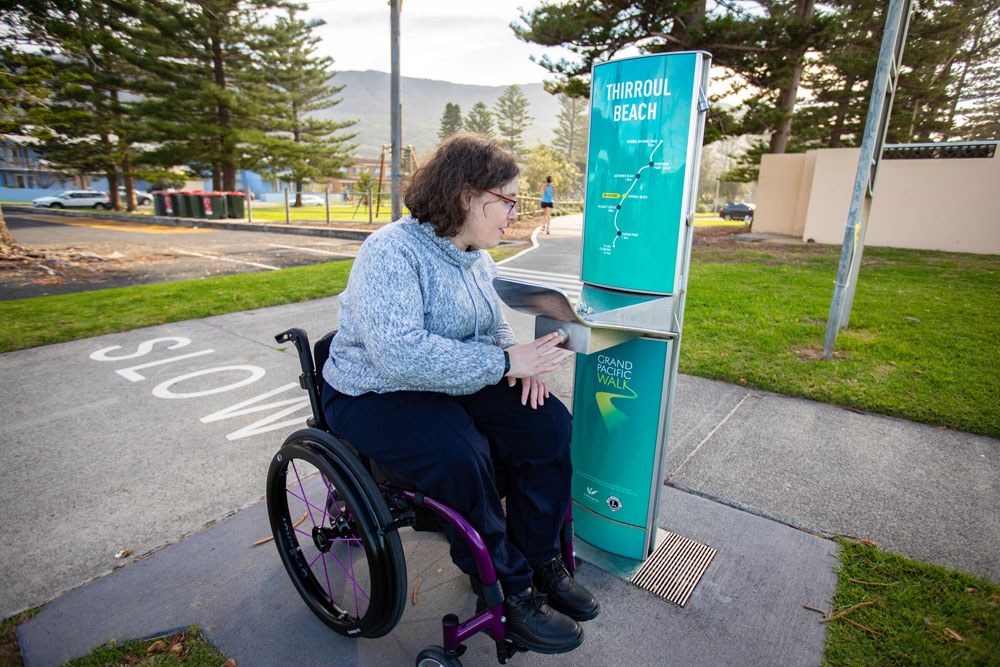 Picnic areas
Seating, picnic tables and BBQs are available in the park next to the beach and playground.
Food and drink
There is a cafe with ramp access within Thirroul Beach Pavilion.
Many cafes, takeaway shops and restaurants can be found along Lawrence Hargrave Drive and surrounding streets, within about 500m of the beach.
We welcome feedback from people with disability and their carers about your experience accessing our beaches.
Your feedback can help us find and fix problems, or plan for better access in future.