Hosting the 2022 UCI Road World Championships has been an amazing opportunity for our city.
We welcomed the world to Wollongong! The 2022 UCI Road World Championships were the biggest event to ever take place in Wollongong.
Hosting the Championships is not just about the races…. We are excited to have been the Host City for a prestigious global event that will benefit our local community, city and economy in many ways, now and in the future.
Inspiring the champions of tomorrow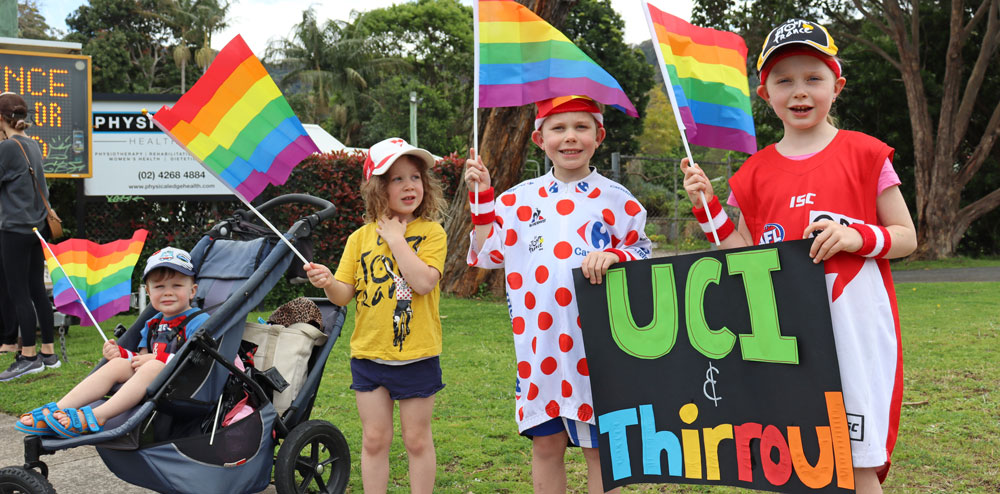 Our city's young people had a front row seat to this world-class event. Children who cheered cyclists on from their driveways in 2022, could be the champions representing Australia at the 2032 Olympic Games in the Gold Coast. There's nothing more inspirational than seeing the world's best athletes slog it out with their heart and soul, right before your eyes.
Attending a major sporting event can inspire people of all ages to take up a sport and get active.
Wollongong residents have told us that support to live an active, healthy lifestyle is important to them.
Participating in physical activity helps Australians to enjoy healthier, happier and more productive lives. It also helps bring communities together.
AusCycling's Ride Nation program is getting the community moving. This Wollongong 2022 legacy provides Bike Immersion Days and skills training for children, youth and women. They've already trained over 3000 children across 20 of our local schools .
Kickstarting a love of bike riding has the potential to contribute to a healthier and happier lifestyle for our kids.
Putting Wollongong on the map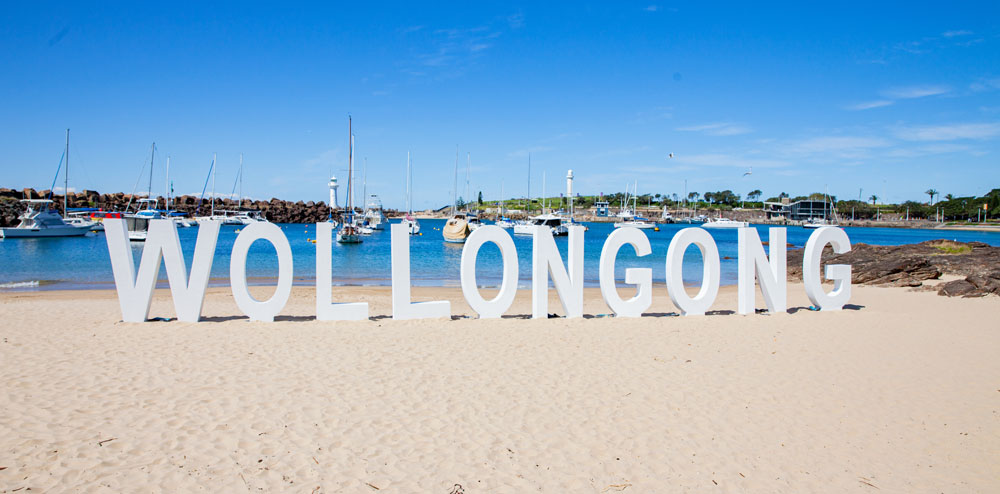 It's estimated more than 200 million international television viewers would have seen - most for the very first time - the spectacular beaches, escarpment and coastline of our hometown. Wollongong is now on the world map together with all the other great global cities who've had the privilege of hosting the UCI Championships – Paris, Zurich, Milan, Copenhagen, Florence, Barcelona and Montreal to name a few.
The UCI Road World Championships are one of the top annual sporting events in the world. Like the Tour de France, audiences around the world tuned in to see the scenery, as much as the racing.
The course was designed to showcase our local attractions – from the iconic Seacliff Bridge to the rainforests of Mount Keira, the beautiful Botanic Garden and University campuses to the sparkling blue waters of our harbour.
Because the races last for long periods over multiple days, international road cycling is amongst the most effective events for marketing destinations.
As a regional city, this event provided a huge opportunity to share our evolving identity.
We were able to tell our story as a city that was built on steel and coal but is now evolving to become a great place to visit, but also to live, work and study – and one that's willing to share its natural beauty and welcoming culture with the world.
The UCI Bike City label recognises Wollongong's long-term commitment to delivering better cycling for all.
We're the only UCI Bike City in the Southern Hemisphere, and one of only 20 cities and regions worldwide. It's a major success for our city and something we all should be proud of.
This prestigious label will continue to bring health, tourism and investment benefits.
The Championships provided an opportunity to tell the world Wollongong's rich local Aboriginal history.
Wollongong has a proud Aboriginal community that encourages everyone to learn about and celebrate local cultural traditions.
During September 2022, visitors and locals had the chance to explore local Aboriginal art projected onto the lighthouse and exhibited in the Wollongong Art Gallery, experience traditional Smoking Ceremonies and dance performances at Spin Fest community events, or explore history and culture through videos or self-guided walks.
Making memories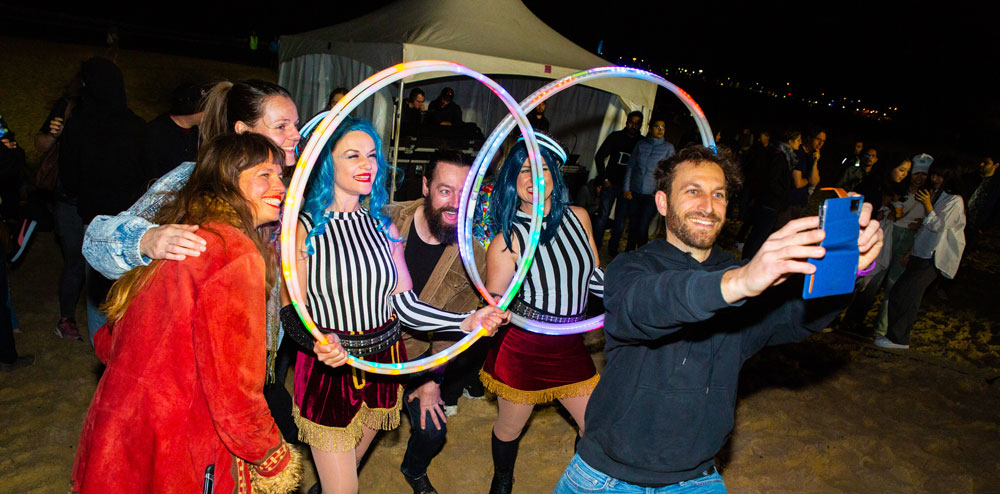 Where were you during Wollongong 2022? That's the question everyone will be asking for years to come as we look back on this exciting time.
Remember the pride we shared as a nation when Sydney hosted the 2000 Olympics? That's the sort of pride we can continue to enjoy as a city when we look back at the 2022 UCI Road World Championships.
Many people embraced the opportunity to share your city with friends and family across the world – as your own streets and suburbs were streamed into millions of homes.
Locals had the best seat in the house and an opportunity to experience in their own front yard – and for free – an event very few people and cities in the word get the opportunity to be a part of.
There was more than just cycling on offer. Council's Spin Fest events program provided something fun for everyone during September – from live music, to art, to kids' entertainment.
More than 70 nations were represented in the athletes competing in Wollongong. Our city came alive with international visitors, and spectators from across Australia.
Many people in our community made the most of this chance to get out and make memories, and experience the thrill of seeing our streets and local entertainment and hospitality venues filled with the buzz of hosting a prestigious event.
Economic boost – now and in the future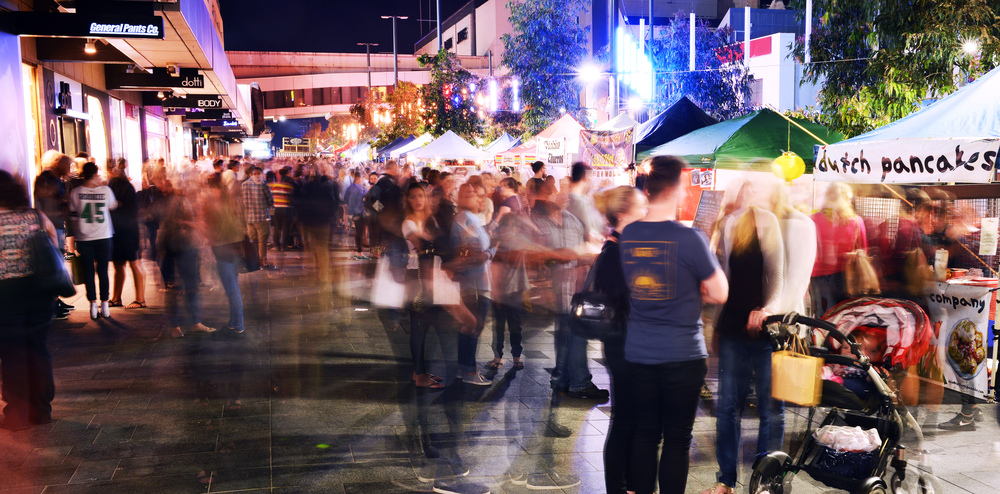 The benefits of hosting this major event will be felt for years to come.
Wollongong is home to thousands of small businesses who have suffered badly through the COVID pandemic. Hosting many thousands of spectators provided a welcome boost to the local businesses who support our tourism and hospitality sector.
The average visitor spend for a domestic day traveller is $108 per day and $613 per day for an overnight domestic traveller to our region (Source: Destination NSW, 2022). Food and beverage producers and suppliers, entertainment venues, petrol stations, chemists, taxis and more had the opportunity to benefit from this event– now and in the future.
Healthy local businesses benefit us all – adding jobs, more unique products and services, and funds into our economy.
The Wollongong 2022 event also promoted our city to the large and growing number of local and international tourists who want to ride a bike on their holiday, in an easy-to-reach destination with beaches, bushwalking, good food and interesting cultural attractions.
Staging the event created and supported local jobs and local businesses. Whether it's constructing the temporary road courses, providing security, technology or supporting hospitality, putting on an event of this scale generated a great deal of local commercial activity.
A global event of the scale of the UCI Road World Championships required a workforce of several thousand paid staff and volunteers.
We demonstrated that Wollongong has the skills, experience and infrastructure to support events and large-scale initiatives. This raised profile puts us in line for more exciting events and hosting opportunities, plus increased trade, investment and business development across a range of industries.
Infrastructure and investment
Wollongong was announced as the Host City for the 2022 UCI Road World Championships back in 2018. Since then, we've been working closely with Wollongong 2022, Destination NSW and other key stakeholders to plan for the event, and the legacy it will create.
Hosting the event has enabled Council to secure additional State and Federal funding for a range of legacy projects. These will benefit our entire community and include:
Cringila Hills Mountain Bike Park, a world-class facility already attracting thousands of visitors.
New Criterium Track at Unanderra.
Cycle pathway improvements, contributing to our target of over 200 km of shared pathways and safe cycleways.
Australian and NSW Government funding has injected millions in additional investment into Wollongong, including:
$80 million of NSW Government funding committed to creating safe and legal mountain bike trails on our Escarpment, that will play an enormous ongoing role in attracting cycling tourists and their dollars to Wollongong.
$420,000 in NSW Government Wollongong 2022 legacy project funding, awarded to 26 organisations for initiatives that are supporting and promoting bike riding across the region. Examples include:

Helensburgh Off Road Cycle Club track upgrade including new skills and jump facilities.
Southlake Illawarra BMX Club Sprint Training facility.
Unanderra Velodrome facilities upgrade.
Park + Ride facility at Vikings Rugby Club.
Educational programs or facilities at many local schools, The Disability Trust and more.
Residents will have seen and experienced local road changes and improvements across the entire city in the lead-up to the event. Hosting the Championships enabled many pre-planned road and footpath works to be brought forward to help prepare the city.
The more temporary changes to roads have been funded by grants, including $700,000 from the Australian Government.
A permanent legacy artwork commemorating the championships will be designed by award-winning artist Jane Cavanough.
We'll share details when this work is finalised.