This session focuses on advancing the rights of, and opportunities for, people with disability and/or who are deaf, to develop and sustain professional careers in the arts and have equitable access to arts and culture across NSW.
We also talk about how we can make the arts and cultural experiences accessible to all communities.
This episode is hosted by Tom Hogan and features:
Sofya Gollan, director and writer
Ethan Arnold, actor with the Strangeways Ensemble
Christian Tagliaferro, actor with the Strangeways Ensemble
Matthew Hall, CEO at AAA.
You can also listen to the podcast on iTunes, Spotify or Deezer.
Watch the podcast video
This podcast is also available as a captioned, partially Auslan interpreted video.
More about our panellists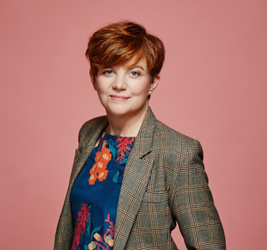 Sofya is an award-winning director and writer of documentary and drama films. Her films have screened in major international festivals over the decade.
n acting graduate of National Institute of Dramatic Art (NIDA) she moved from a successful acting career to filmmaking, holding a Masters in Directing (AFTRS). PRESERVATION for SBS screened worldwide and was nominated for 3 AFI/ACCTA Awards, including Best Director and Best Screenplay. DRESSING DAD won an Atom award for Best Short Documentary.
She has also been commissioned Playwright on several occasions. In 2016 Sofya was part of the resident Playwrights Studio at the Griffin, developing her latest work LAST ATOMS OF LOVE. She was the Associate Director of the Other Film Festival in 2012/13. In 2017 she was the programmer of the Screenability Strand at the Sydney Film Festival, which she continued in 2018. Her latest short film GIMPSEY as writer/director was nominated for an ACCTA Award in 2017 in the Social Shorts.
Sofya is adept in initiating, managing and evaluating innovative projects and programs within the arts, equity and culture sectors. In her role at Create NSW as a Sector Investment Manager she is responsible for the end-to-end management of screen content that ranges from international co-productions to stand-alone short films and holds a passion for narrative development in VR.
She is also one of the longest serving guest actors on Play School, reaching her 29th year on the show, which makes it very likely she's been in your living room while you were in your pyjamas.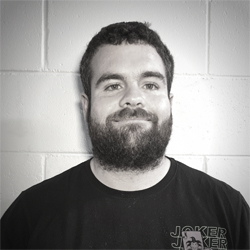 Ethan has been with Altogether Drama since 2015 and has performed in their last two shows, The Birds and Follow That Cat.
He was also involved in the early creative process of Strangeways' previous production The Outside Man due to his desire of becoming a writer. Before this, he worked with another disability trust group called The Dance Drama group, which is now known as The Star Dancers, where he performed in shows such as stage adaptions of old film classics Peter Pan and The Wizard of Oz.
Ethan is passionate about drama, as he is able to express his creative side.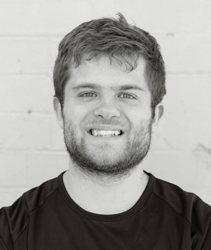 Christian started acting in high school where he participated in minor school productions and completed his HSC Drama subject.
He has gained further performance experience through The Disability Trust's Music Makers Program and the Altogether Drama Group.
He completed his Bachelor of Creative Arts majoring in Theatre at the University of Wollongong in 2018. In 2017, Christian was involved in a production at the University of Wollongong, directed by Matt Prest called Base.
The 2020 production Trash Talk was Christian's second professional production; the first was The Outside Man (2017).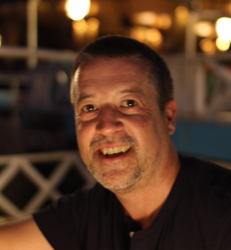 CEO at AAA
Matthew Hall has deep and diverse experience in the arts sector as well as 20 years of management experience. He has held senior leadership and executive management positions in a number of organisations, and has led in commercial and not-for-profit environments, chaired boards and sat on advisory committees.
Matthew has been Chair of the Brisbane Writers Festival and the Queensland Conservatorium within Griffith University, and a Board member of Queerscreen. He also played a key role in setting up the Namatjira Legacy Trust working with family and community in Alice Springs.
Matthew holds Bachelors of Arts and Laws and a Master of Laws, and has completed postgraduate studies at the Harvard Business School.
Matthew now lives in rural NSW in the historic village of Burrawang where he pursues his passion for landscape photography.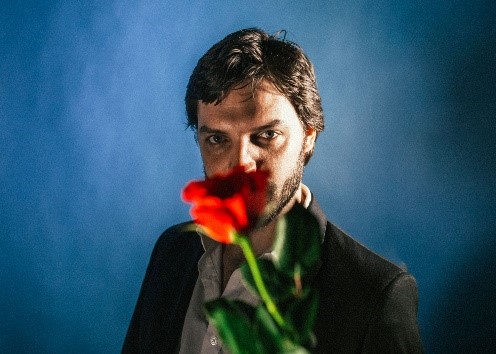 Tom Hogan works in music composition and radio art, as well as written and performance work.
He has designed over 100 plays, performances, and dance works presented all over Australia. His solo work has been presented in galleries in Finland, Norway, Sweden, Benin, Spain, and Lithuania.
He produced the podcasts Missing Richard Mercer, Polish Club's Sophomore Slump, and the ongoing Obscure Music History project.
He founded the company Ten Tonne Sparrow, creating five theatre works, including Love Song Dedications (without Richard Mercer) which was nominated for two Green Room Awards, and will tour nationally in 2021. He is currently creating Mount Hopeless: A Burke & Wills Musical with musician Elana Stone to be presented in 2021.