This Creative Dialogue session is for traditional arts practitioners wanting to upskill, or science / engineering / education specialists who are keen to bridge the creative gap.
Find out about experience and interaction design, programming electronics and collaborative multi-media creative practice and how you can get involved.
Our panel includes:
Jane Venegas, a Virtual Reality content producer whose focus is on creative education and gender rebalancing in the technology space.
Abhiruchi Chhikara, an engineer who studied Robotics and Mechatronics and then changed course into interaction design and electronic arts. She teaches at Sydney University under the title, Creative Technologist.
Dr Jo Law and Dr Agnieszka Golda, the team leaders behind a fascinating project funded by the University of Wollongong's Global Challenges; this collaboration between contemporary arts, materials science and climate change, saw the combining of traditional textile processes including embroidery, with graphene, hand-made electronics, and climate data. The project produced the exhibition Spinning World at the Museum of Applied Arts & Sciences in 2019.
Episode credits
Thanks to the University of Wollongong's Global Challenges for their support on this episode.
This episode was produced by Tom Hogan.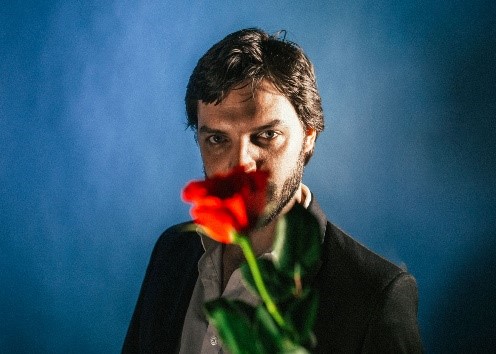 Tom is a Sydney-based multidisciplinary artist working in music composition and radio art, as well as written and performance work. He has designed over 100 plays, performances, and dance works presented all over Australia. He produced the musical projects and podcasts Missing Richard Mercer, as well as the Obscure Music History podcast, which was nominated for Best Comedy in the 2018 Podcast Awards.
Theme music by Tom Hogan.
---
Top image: Rayuela at VIVID2019. Artists: Abhiruchi Chhikara, Florencia Diniello, Iskra Uscumlic.