It's one thing to dream of being a famous musician but what is the reality for professional musicians in Australia?
What does a career in music look like, and how do you diversify for sustainability without compromising too far away from your artistic goals?
How do you navigate the music business and strategise beyond the obvious? Importantly, how do you retain the level of passion that got you there in the first place?
As artists, we often want to focus more on the music, not the business. We talk to the emerging, the established and the creative entrepreneurs who are carving out unique careers.
This episode is hosted by Tom Hogan and features:
Emily Collins, Managing Director, MusicNSW
Jessie Lloyd, musician, producer and creative entrepreneur
Bec Sandridge, musician.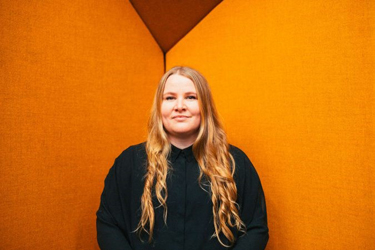 Emily Collins comes to MusicNSW as former Development Manager at FBi Radio in Sydney.
Emily has worked in the music industry in a variety of capacities since first moving to Sydney from Darwin in 2002, including working on music festivals, doing marketing and publicity for bands, and being in various bands herself.
She put on a 10-band music festival in her backyard once, and it was great.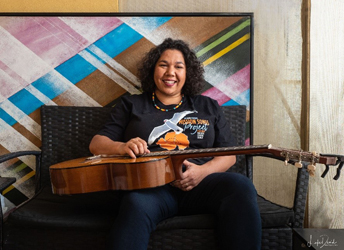 Originally from the tropics of North Queensland, Jessie Lloyd is an Aboriginal and Torres Strait Islander musician who performs a broad collection of Australian Indigenous songs.
A musician, producer and creative entrepreneur, Jessie Lloyd is a cultural practitioner of Indigenous music and is dedicated to the continuation of song traditions.
Her mission is to produce, perform and progress Australian Indigenous music through innovative concepts, collaborative projects and cultural practice.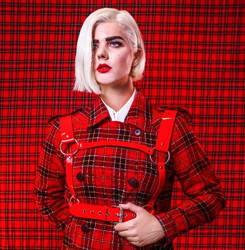 Photo Credit: Giulia McGauran
The long awaited debut album, TRY + SAVE ME from Bec Sandridge, released in 2019, deep dives into topics of identity, anxiety, coming out, and takes a tongue in cheek look at Sandridge's upbringing in a Pentecostal Christian household.
Recorded at Melbourne's Aviary Studios with Oscar Dawson (Holy Holy) and Gab Strum (Japanese Wallpaper), Sandridge sought to combine punk with theatre, seeking out vacuum cleaner-esque club synths and dirty jutting guitars sounds. The album sees the team implore megaphones, cowbells and woodblocks, after opening with a sample of Sandridge's Grandma Grace calling "I think it's quite unnecessary".
TRY + SAVE ME features singles 'ANIMAL', 'I'LL NEVER WANT A BF', 'EYES WIDE' and 'STRANGER' , all of which were added to triple j rotation and supported at community radio nationally. 'STRANGER' saw Sandridge team up with Tanzer to deliver a stunning accompanying video clip, speaking of the collaboration, Sandridge said "Tanzer has this beautiful ability to create the most stressful sexy nightmare that you could possibly imagine."
TRY + SAVE ME follows on from 2016 EP In the Fog, released on Farmer and The Owl after Sandridge took out the triple j Unearthed competition to play Yours & Owls Festival.
A unique and commanding stage presence, Sandridge has appeared at many of Australia's favourite festivals in Groovin The Moo, The Hills Are Alive, Falls Festival, Festival of the Sun, Big Pineapple, Bigsound, Mountain Sounds and The Plot. And has supported the likes of The Rubes, Highasakite, The Naked and Famous, Mitski, Montaigne and Cub Sport.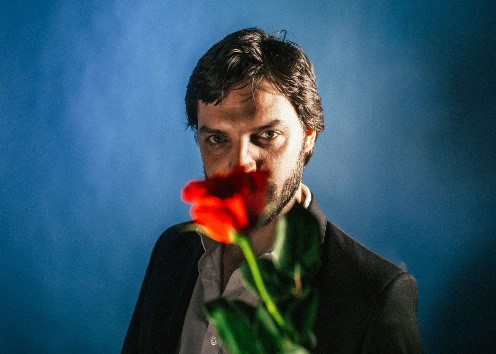 Tom Hogan works in music composition and radio art, as well as written and performance work.
He has designed over 100 plays, performances, and dance works presented all over Australia. His solo work has been presented in galleries in Finland, Norway, Sweden, Benin, Spain, and Lithuania.
He produced the podcasts Missing Richard Mercer, Polish Club's Sophomore Slump, and the ongoing Obscure Music History project.
He founded the company Ten Tonne Sparrow, creating five theatre works, including Love Song Dedications (without Richard Mercer) which was nominated for two Green Room Awards, and will tour nationally in 2021. He is currently creating Mount Hopeless: A Burke & Wills Musical with musician Elana Stone to be presented in 2021.