This session discusses forging a career through local and national opportunities, and thriving in the Australian literary industry.
How do writers navigate the sector, feel part of their arts community, influence and diversify while authentically scratching their 'true voice' itch?
What is the role of education, aligned work and mentorship in a writer's journey?
How does the publishing sector work and how can writers thrive within it?
We'll talk about smaller publishing houses versus larger players and how to stay creative, experimental and focused.
This episode is hosted by Tom Hogan and features:
Kirli Saunders, 2020 NSW Aboriginal Woman of the Year, author, poet and teacher
Emily Stewart, freelance literary editor and writer
Alice Grundy, publisher and teacher
Jessie Tu, writer, teacher and journalist.
Kirli Saunders is the 2020 NSW Aboriginal Woman of the Year, a proud Gunai Woman, award-winning international children's author and poet as well as a teacher.
She leads Poetry in First Languages, delivered by Red Room Poetry.
Her debut picture book The Incredible Freedom Machines was shortlisted for the Prime Minister's Literary Awards and CBCA notables.
Her poetry collection, Kindred, was shortlisted for the ABIA 2020 Book Awards and FAB Booktopia Awards.
She is the inaugural winner of the Daisy Utemorrah Award and University of Canberra ATSI Poetry prize (2019).
This year Kirli is an esteemed judge for the 2020 Prime Minister's Literary Awards, Val Vallis Award, a member of Merrigong Theatre Company's board and has begun work on her first theatre script.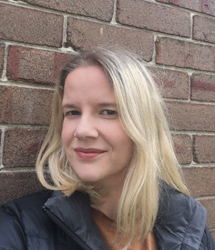 Emily Stewart is a freelance literary editor and writer with over ten years' experience across all facets of the book publishing industry.
Prior to freelancing she worked most recently as an in-house editor at Giramondo Publishing.
She is author of the poetry collection Knocks (Vagabond 2016), which won the Noel Rowe Poetry Award.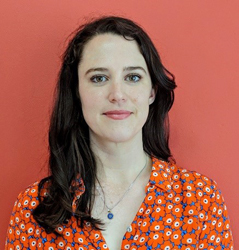 Alice Grundy is Associate Publisher at Brio and teaches editing at UTS.
She has worked in trade publishing for a dozen years and presented at festivals and conferences in India, China and around Australia.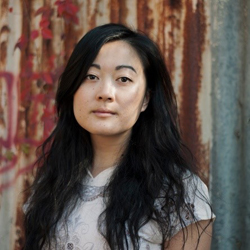 Jessie Tu trained as a classical violinist for more than 15 years. Failing to succeed as a professional musician, she taught music at Kambala, St Ignatius College, MLC Burwood, Kings School, Newington College.
She's taught at refugee camps in the Middle East, volunteered with AUSAID in The Solomon Islands, travelled to complete residencies in the USA, and now works as a journalist at Women's Agenda. She's won several poetry and writing awards, and her first book of poetry was released in 2018.
A Lonely Girl is a Dangerous Thing is her first novel published by Allen & Unwin in August 2020.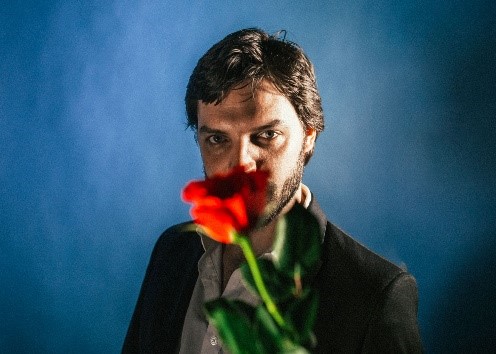 Tom Hogan works in music composition and radio art, as well as written and performance work.
He has designed over 100 plays, performances, and dance works presented all over Australia. His solo work has been presented in galleries in Finland, Norway, Sweden, Benin, Spain, and Lithuania.
He produced the podcasts Missing Richard Mercer, Polish Club's Sophomore Slump, and the ongoing Obscure Music History project.
He founded the company Ten Tonne Sparrow, creating five theatre works, including Love Song Dedications (without Richard Mercer) which was nominated for two Green Room Awards, and will tour nationally in 2021. He is currently creating Mount Hopeless: A Burke & Wills Musical with musician Elana Stone to be presented in 2021.
Book recommendations from our panellists
Kirli Saunders:
The White Girl - Tony Birch
Sand Talk: How Indigenous Thinking Can Save the World - Tyson Yunkaporta
The Yield - Tara June Winch
Throat - Ellen van Neerven
Fire Front: First Nations Poetry and Power Today - (UQP) Edited by Alison Whittaker
Guwayu, for All Times: A Collection of First Nations Poems - Edited by Jeanine Leane
Aunty Kerry Reed, Ali Cobby Eckermann and Bruce Pascoe's works.
Emily Stewart:
Minor Detail - Adania Shibli (trans. Elisabeth Jaquette)
The Cherry Picker's Daughter - Aunty Kerry Reed-Gilbert
Wayward Lives, Beautiful Experiments: Intimate Histories of Riotous Black Girls, Troublesome Women and Queer Radicals - Saidiya Hartman.
Alice Grundy:
The Swan Book - Alexis Wright
Living on Stolen Land - Ambelin Kwaymullina
Blakwork - Alison Whittaker
Dhuuluu-Yala: To Talk Straight - Anita Heiss
Tracking Our Country in Settler Literature - Jeanine Leane.
Jessie Tu:
Revenge - S.L Lim
The Astonishing Colour of After - Emily X.R Pan
Cleanness - Garth Greenwell
Kim Ji-Young, Born 1982 - Cho Nam-Joo
Hot Little Hands - Abigail Ulman.