Gina Barjeel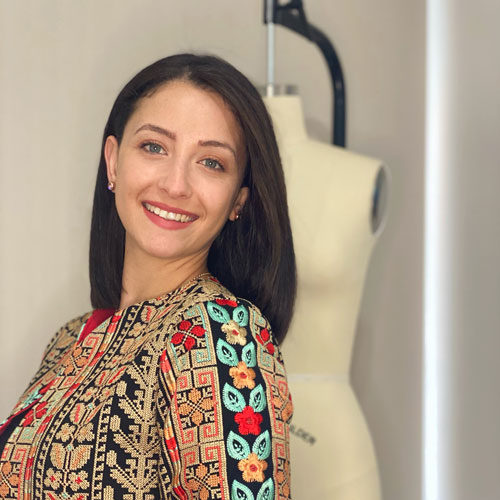 Gina is a fashion designer and founder of Gina Barjeel fashion label.
Gina arrived in Australia in April 2018 and soon after initiated the Women's Fashion Project in Wollongong; then launched her fashion brand.
Gina believes in empowering women from all backgrounds, and The Women's Fashion Project equips new migrant and former refugee participants with sewing techniques, fashion, and business enterprise support.
Gina Barjeel designs are handmade in Australia to support the local economy. The exception to this is stunning hand embroidered textiles sourced from Palestine, offering a distinctive feature that speaks of Barjeel's heritage and authentic approach to her work. Also, being made-to-order, the label and brand aims to be environmentally responsible, as it is stock-free with sustainable procurement and manufacturing processes.
A key part of the brand's purpose, and its values, is social impact. They allocate 10% of each garment sold to fund future classes, to empower women from diverse backgrounds, to upskill whilst supporting them in finding employment in Australia.
More information