Therese Petre (Peachy)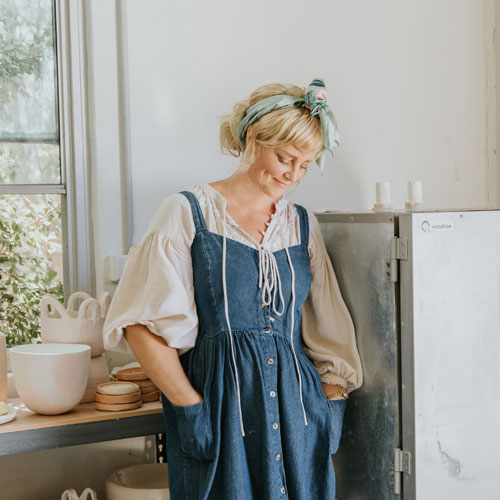 Therese Petre (Peachy) graduated from Wollongong University in 2000 with a degree in Design BCA (Bachelor Of Creative Arts), and from West Wollongong TAFE in 1997 with a Diploma of Fine Arts.
Therese had a background in advertising and design before becoming a full time ceramicist. She enjoys creating work that not only looks aesthetically pleasing, but makes strong statements about the world we live in. Inspired by nature and all things colourful, Therese continues the long historic tradition of hand-making her pieces into both functional and artistic works.
Therese uses a combination of porcelain and stoneware clay to create pieces that show both her personality and humour. Each vessel is glazed with hand-mixed stoneware glazes, resulting in a contemporary take on the much-loved, and often nostalgic, combination of pastels. Therese now works from her studio in Helensburgh, North of Wollongong. Her ceramics has long been sold Australia-wide, yet UPSURGE is her debut exhibition as a ceramics artist.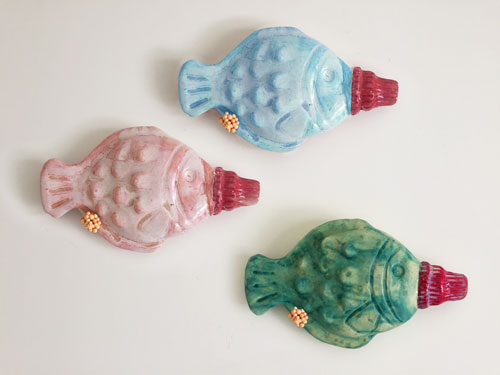 Above: Therese Petre (Peachy), Dinner's Ready, 2022, clay and glaze, 30cm