Corrimal Heated Pool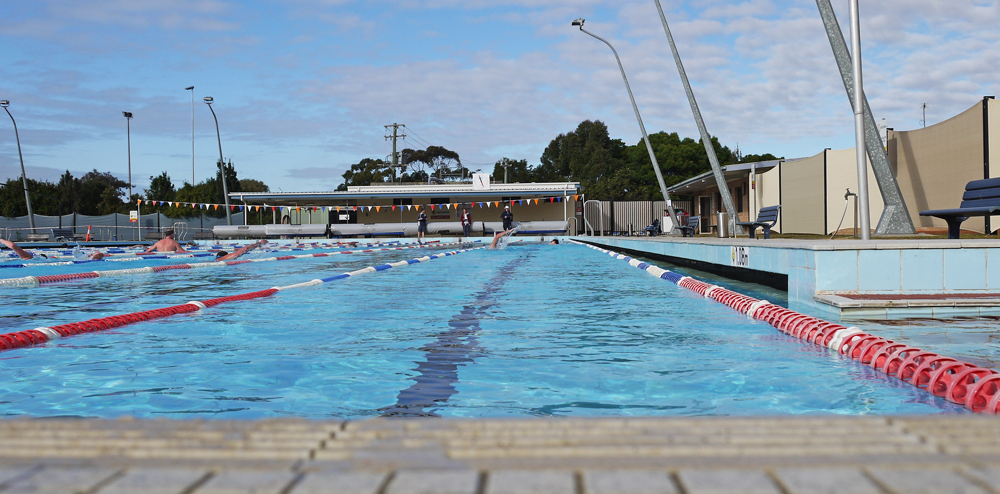 This outdoor pool is close to Corrimal District Library and Community Centre and shops.
The 50m heated pool is open year-round, with the 25m and toddlers' pools also open during the main swim season.
For your health and safety, please read the Accessing Our Pools page before you swim.
Pool Bookings
You need to make a booking to swim at our freshwater and saltwater pools (except Beaton Park Heated Pool).
Times that can be booked are as follows:
1 hour sessions can be booked for 6am, 7am or 8am
2 hour sessions are available from 9am daily.
Available time slots will be shown on our booking system.
Bookings are a must to avoid disappointment. If space is available, walk-ups will be allowed for a 1 hour session on weekdays before 10am. You must provide your name and phone number when entering the pool gate.
Read our Pool Booking FAQs page for more information.
Use the button below to book your swim.
Opening hours:
6am - 7pm daily
Closed Christmas Day
Please leave the pool 15 minutes before closing.
Facilities: toilets, change rooms, showers, accessible amenities, access platform, kiosk
Location: Short St, Corrimal.
Please note that Google Maps popular times information may not be shown at all times or for all locations.
Short Street Upgrade Works
Council is upgrading the car parks at the end of Short Street east of the Community Centre and Library. This includes the parking areas in front of and behind Corrimal Pool, and next to Ziems Park cricket and football playing fields. We'll also be doing some landscaping, access and drainage improvements.
Work is being done in stages, and at times sections of these car parks may be unavailable. Traffic control will be in place.
There will be no access to the Corrimal Pool car park from Wednesday 25 - Friday 27 November, and from Sunday 29 - Monday 30 November 2020 (weather permitting).
Pedestrians will still be able to access to the pool, community centre and library throughout the project.
We're aiming to finish works in late 2020 or early 2021, depending on weather and other conditions.