Each refugee has their own unique story. Below are the stories of just some of the people who have come to Australia, and Wollongong, as refugees from around the world.
Welcome stories 2020
Feeling a sense of welcome is vital for those who have had no choice but to flee their home.
In this series of photo stories, we learn what makes a difference for refugees who are building a new life in Wollongong: sport, respectful workplaces, secure housing and friendship across cultures.
It's hard learning a new language and culture. It's painful overcoming loss and separation. Feeling welcomed gives courage and hope in this journey.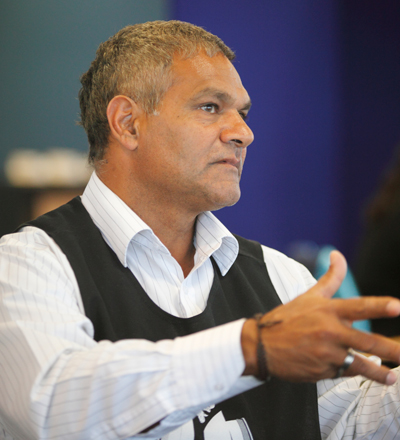 Uncle Richard Davis:
Yulanga Nagangbi Ngungaling Yuwinj, Miigays and Gudjagas,

The 20th June is World Refugee Day.

As an Elder of the local Aboriginal community, I would like to welcome our city's refugees.

You bring your strengths, talents and culture to Wollongong making our city vibrant and a place people want to live.

In the words of the Dharawal language I say to you Yulanga – Welcome!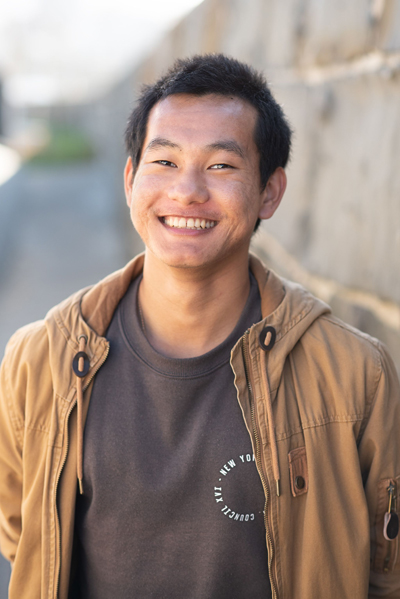 Arrived in 2008.
Karenni, from Myanmar
I was born in a refugee camp in Thailand and came here at the age of 7. It was hard because I had no English.
The turning point came in Year 5 when I joined the Coniston Soccer Club. I was very nervous as I had only played soccer in the refugee camp with a homemade ball. The coach was really kind and gave my friend and I lifts to the games.
People welcomed me without realising it.
I have met lots and lots of people through soccer - we have a shared passion.
I have learned life lessons from soccer.
If I want to win, I have to train hard.
If I want to be successful in life, I have to work hard.
(Photo by Sam St Jon).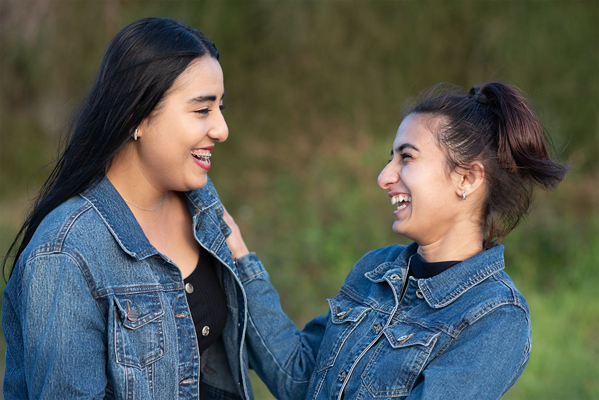 Rasha
From Turkey and Iraq
Languages – English, Turkish, Arabic
Zeinab
From Iran
Languages – English, Farsi
Rasha and Zeinab arrived in Australia in 2012 and met at the Intensive English Centre, Warrawong.
Rasha: I like it here because there are so many different cultures. People here are respectful, they say sorry when they bump into each other. I feel safe here.
People understand our level of English. I don't feel judged.
We went on a lot of SCARF excursions and workshops. They made me feel really good. I never expected people to understand and support us. I learned how to give a speech at a Rotary leadership camp.
Wollongong feels like home.

Zeinab: We're from different countries and have different languages but we were always together. When we turned 18 we got matching tattoos. The tattoo reads "Let it Be". For us it means go with the flow. That is what we have learned.
I also have another tatoo in Arabic that says "This too shall pass" words from a song by my favourite singer Amir Tataloo.
Rasha is funny, I can trust her. I am noisy she is quiet …. "we are like a puzzle that fits together".
(Photo by Sam St Jon).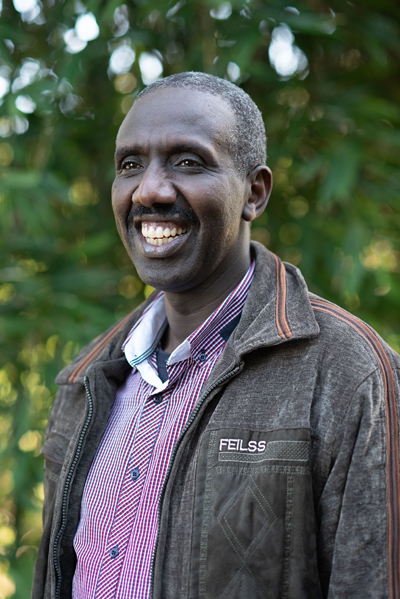 Mutebutsi Bugegeri
Arrived in Wollongong 2016
From Democratic Republic of Congo
Languages: English; French; Kinyamulenge; Kinyarwanda; Kirundi; Swahili
Everyone is a teacher for everyone else at Green Connect.
I learn from each one.
We came on different tracks, we're all from different countries, but we all share our experiences here, we share our culture.
We need connection. Connections are more important than money.
People are friendly where I live. My neighbours and I share taking in the bins for each other.
We share lifts.
My kids play with their Macedonian neighbours.
(Photo by Sam St John).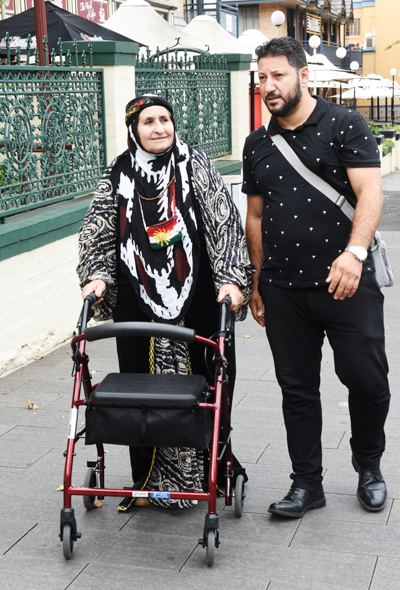 Nura Sarhan (left) arrived in 2019 from Syria.
Manhal Yousif (right) arrived in 2018 from Iraq. Manhal is a MCCI care worker.

Nura: I felt welcomed and loved. Everybody was friendly. He is like a son for me.
(Photo by Pia Solberg, MCCI).
Sisters Juliet (left) and Judith (right)
Arrived in 2007 from Congo via Uganda
Language: Swahili
Judith: I lost myself because I wanted to fit in. I wanted to have friends. I had to lose myself in order to find myself. Now I feel at home.
Juliet: I think that every multicultural person has been through that stage when you don't fit in, but you really want to. Judith gave me a lot of advice (she's 7 years older).
Judith: I did that for a lot of black women. As soon as a new person started at my school, I would be the first to approach them, ask where they were from and show them around. I told them not to let anyone pick on them and always stand up for themselves.
(Photo by Pia Solberg, MCCI).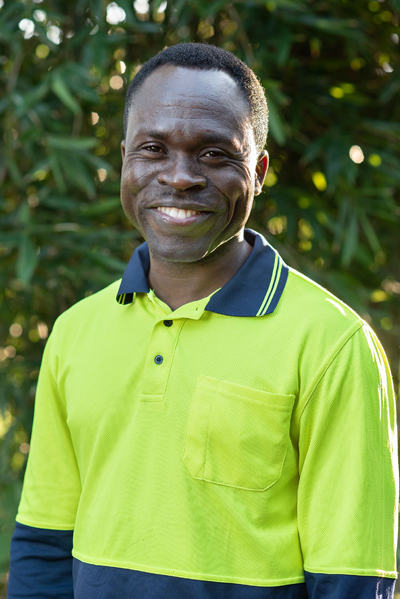 Yawovi Koubaney
Arrived in 2019 from Togo
Languages: English; Ewe
I couldn't speak English at all when I first arrived and none of the other students in my English class were from Togo. It was really, really hard.
My English teachers took notice of how hard I studied. They gave me a certificate for my achievement. It made me feel proud. I sometimes look at my certificate and gifts at home and remember that feeling.
Green Connect helped me find work. I have two jobs. One of my jobs is sewing and another is with Soilco. My jobs have helped me improve my English.
(Photo by Sam St Jon).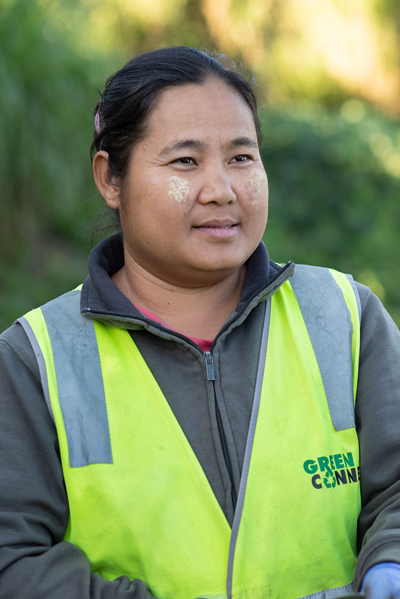 Arrived in 2009 From Myanmar
Languages: English, Burmese, Karenni
Living here is not always easy, but we feel safe we don't need to move all the time. When I was a refugee in Burma we were always moving to stay ahead of the soldiers. We didn't have a home, everything we needed we carried on our backs. When we stopped moving house in Australia, it felt good. Wollongong is the last place I will settle.
Working at Green Connect: I like the garden, people encourage us and teach us and we grow super-hot chillies that I use in my cooking.
(Photo by Sam St Jon).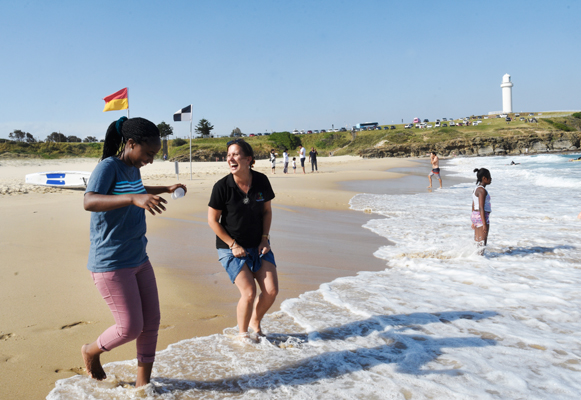 Jeanne (left) arrived 2019 from Burundi
Language: Kinyamulenge

Allyson (right) from the Multicultural Communities Council of Illawarra (MCCI)
Jeanne put her feet in the ocean for the first time in her life in December last year. "I love it!"
Allyson: Wollongong beaches and its coast line are beautiful and play a big part of who we are as a community. We welcome newly arrived refugees and introduce them to water safety practices so they too can safely enjoy the iconic Aussie way of life".
(Photo by Pia Solberg, MCCI).
This is a partnership project of Wollongong City Council. SCARF, GreenConnect and MCCI, with local photographers Sam St Jon and Pia Solberg.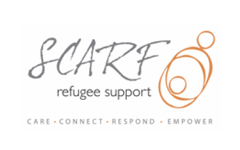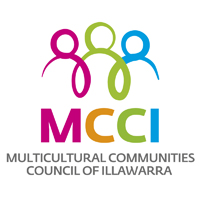 ---
Amro's story
Amro is from Syria and came to Wollongong in 2016 as a high school student. This short video explores what it's like settling in to a new city as a young person from a refugee background.
Najeeba's story
Najeeba Wazefadost is the Founder and President of Hazara Women of Australia UNICEF. Watch this video from UNHCR Canberra to listen to her story.
Munjed's story
Munjed Al Muderis is an Orthopaedic Surgeon and Clinical Lecturer UNICEF. Watch this video from UNHCR Canberra to hear his story.
Refugee Week Ambassador Stories 2019
Listen to the stories of Refugee Week 2019 Ambassadors Muzafar Ali, Rnita Dacho, Aung Soe Naing Habiburahman, Flora Choi and Deena Yako. This video is by the Refugee Council of Australia.
DiverCITY Panels
Our 2017 DiverCITY Panel Project captured the stories of several refugees who now call Wollongong home. You can read their stories in the document below.