Compliments, Complaints and Feedback
We want to hear from you! We're committed to providing high quality customer service.
Please use the button below to tell us about your experience with a Council service, process or staff member.
You can also visit the Contact Us page for other ways to get in touch with Council.
If you provide your contact details, we'll get back to you within five working days in line with our Customer Service Policy PDF, 75.08 KB.
For issues about the ethical behaviour of Council, please see the Fraud and Corruption Prevention section of our Corporate Governance page.
Compliments
Share a positive experience you had with us, and we'll make sure the person or team involved get the recognition they deserve.
Complaints
If something's not right, we want to know about it so we have the chance to improve.
Tell us about your complaint and what you would like done about it
We'll acknowledge your complaint and give you a reference number
Your complaint and any supporting documents will be fairly considered
We will try to resolve what has caused your complaint
You'll be updated about our progress, how long it's expected to take, and details of what we've done in response to your complaint.
If you make a complaint to Council without providing your personal details, we'll record it.
If enough information has been provided, we'll take action to follow it up.
Please note that we may not be able to do anything if we can't confirm the information provided or contact you for more details. In these cases, anonymous complaints may not be investigated.
We welcome complaints from the community and our professional contacts about our service.
All complaints are dealt with confidentially.
Personal and private information is managed in line with our Privacy Management Plan PDF, 374.46 KB.
If a child is in immediate danger call the Police on 000 (triple zero).
If you think a child or young person is at risk of harm from abuse or neglect, contact the Child Protection Helpline on 132 111.
You can also report child protection concerns involving a Wollongong City Council Councillor, employee, contractor or volunteer to our Child Protection Officer:
Phone (02) 4227 8887 between 8.30am - 5pm Monday to Friday and ask to speak to the Child Protection Officer
Write to the Child Protection Officer, Locked Bag 8821, Wollongong DC NSW 2500
Through a face-to-face meeting with the Child Protection Officer. Please use one of the contact methods above to request a meeting.
Feedback about our Waste Depot
To make a complaint or provide feedback about environmental issues at our Waste Depot at Kembla Grange, please call (02) 4227 7111.
This number can also be used for urgent issues after-hours. Choose option 1 to be put through to our after-hours service.
For non-urgent feedback, you can also use the button on this page to contact us.
Community Engagement
Community engagement is how we reach out and encourage our community to talk with us about Council's projects and plans. It's about asking and listening to the community to help us make our city a better place to live, work and visit.
Join the conversation by visiting our Community Engagement website.
Submissions for Development Applications on Exhibition
For submissions on Development Applications on exhibition, please use the 'Lodge a submission' button on the detail page for each application.
---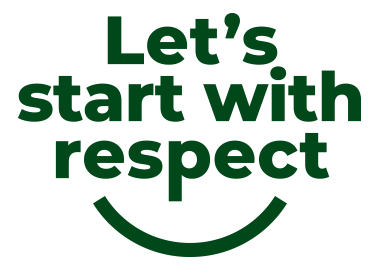 We are all part of this community.
We value you.
Please respect us.
Aggressive or offensive behaviour will not be tolerated.